Silenced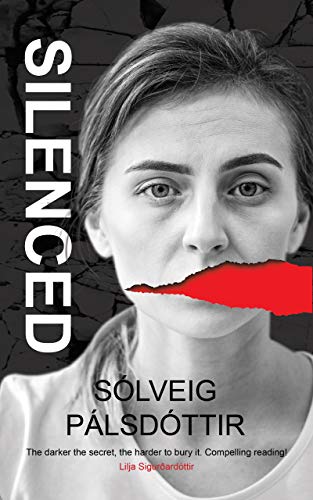 Why a Booktrail?
2000s: There's  a death in an Icelandic prison
What you need to know before your trail
As a police team is called in to investigate a woman's suicide at the Hólmsheiði prison outside Reykjavík, to detective Guðgeir Fransson it looks like a tragic but straightforward case.
It's only afterwards that the pieces begin to fall into place and he takes a deeper interest in Kristín Kjarr's troubled background, and why she had found herself in prison.
His search leads him to a series of brutal crimes committed twenty years before and the unexplained disappearance of the prime suspect, whose wealthy family closed ranks as every effort was made to keep skeletons securely hidden in closets – while the Reykjavík police struggle to deal with a spate of fresh attacks that bear all the hallmarks of a copycat.
Travel Guide
Travel to the capital of Iceland
Much of the novel takes place in and around the prison in the city. When you're not at the prison, you visit the police station and then are taken on a journey around the city's streets to some dubious places indeed.
The city is evoked well and it's the tangled web of the investigation that hides in the streets and computer screens of the city.
There's also talk of an earthquake and someone going missing in a remote spot close by. This remote landscape is equally well evoked and there's a nice contrast between the city scenes and the rural ones. Iceland is showcased well!
BookTrail Boarding Pass: Silenced
Destination/location: Iceland, Reykjavík  Author/guide: Sólveig Pálsdóttir  Departure Time: 2000s
Back to Results