Meet the Translator – Don Bartlett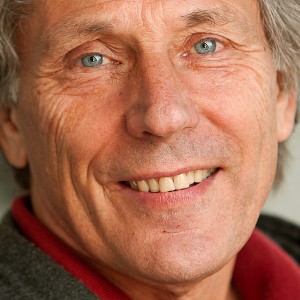 Translators are amazing people. Word wizards if you will. Unless you understand Norwegian, you would not be able to read Gunnar Staalesen's crime fiction without a translator. Men and women who sit behind the scenes scribbling away to change words, ideas, concepts, themes and social/cultural backgrounds into a language you will understand.
Mr Don Bartlett is one such linguistic wizard. He works with many languages, crafting away at shaping his native English into carrying meaning and literary goodness over countries, rivers, oceans and much more to bring Gunnar Staalesen to a wider audience.
Don Bartlett, Word Wizard that you are. We salute you and fellow translators. Now we thought it was about time Don stepped out from behind the shadows and took centre stage. He might be shy though but we have cake to tempt him..
What have been the challenges of translating this book? And the pleasures? Will you be translating the others in the series?
It's all pleasure translating Gunnar's books: realistic plots, a good strong character in Varg Veum, topical themes and lots of humour. The challenges come with the idioms Gunnar uses, local culture, his jokes/puns and some compressed images. I have translated three books now, I am contracted to translate two more and I hope, of course, there will be enough interest for me to continue.
How do you approach a new writer? Say moving from Nesbo to Staalesen?
Read, read, read until I am sure I know what makes the books tick.
Has anything sounded too Norwegian that you had to think about putting it into English?
Norwegian culture is a bit too Norwegian! Culture is what causes most translation problems. Think of translating "tickling a leg glance down to the Brian Statham end" into Norwegian and you have an idea of the sort of issues there are!   
One interesting piece of culture I stumbled across in We Shall Inherit the Wind was the custom of newsagents cutting off the top parts of newspapers (so that they could get a refund for copies unsold). It took me a while to work out why one newsagent was doing this. It wasn't explained – not necessary for Norwegians – but for English readers I had to add an explanatory phrase.
I seem to remember there was also passing mention of a 'russ' = school-leavers who dress in red, drive around in red buses (with loud music) and get drunk after their exams, etc. All this knowledge is contained in the one word. How to present that idea briefly without losing the flow of the dialogue or plot?
What is your favourite Norwegian word? You learned Norwegian and Swedish from reading newspapers as I did – it's the best way!
I studied Danish and German first, which gave me a headstart. Reading Norwegian and Swedish then are intriguing and fun. Study one language and get easier access to two more – that makes Scandinavian languages a very attractive option.
Favourite word?? Pisspreik (rubbish) always makes me smile. Think it's the sound.
Have you been to Gulen? and if so what is it like? If you haven't been do you research it out of interest?
A long time ago, and very pretty. I generally visit the settings for novels, but also use Google maps. I have been to Bergen several times to do research on books for Gunnar Staalesen (which has also come in handy for both Nesbø and Knausgård). Gunnar and I have walked through the streets of Bergen while he has told me where this or that (fictional) person was murdered, where such and such happened. I have also visited the famous statue of Varg Veum and VV's office by the harbour!
Do you become the character as it were? Any similarities to Varg Veum?
For a few months I think like him, enjoy what he enjoys, laugh with/at him. We have similar taste, but he is much braver and cleverer.
And one last thing – do you think the work of the translator is still not as recognised as it could be?
By and large, things have improved for translators, but when literary reviewers don't mention the name of the translator or discuss a book without referring to the fact that it is a translation, you do wonder. However, notice the focus on Susan Bernofsky, the translator of Jenny Erpenbeck's The End of Days. And Gunnar Staalesen is always supportive of his many translators.
Thank you Don! Such a fascinating job! Love languages and with books together – well we're in literary heaven.
Nothing Pisspreik about that!
Susan the Booktrailer