Travel to Cold Fish Soup locations with Adam Farrer
Travel to Cold Fish Soup locations with Adam Farrer
Cold Fish Soup is a memoir told across a series of essays about life on the crumbling East Yorkshire coast. It has a particular focus on the small resort town of Withernsea, where I spent my teens and early twenties, and where my family all still live.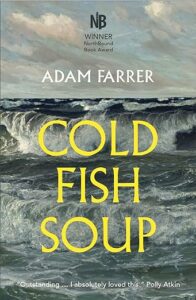 The problem with writing a piece encouraging people to visit the locations from the book is that so many of them have already vanished into the North Sea.
The essay titled God Hates Withernsea, for example, begins with Holbeck Hall hotel in Scarborough dropping off a cliff during a live news broadcast.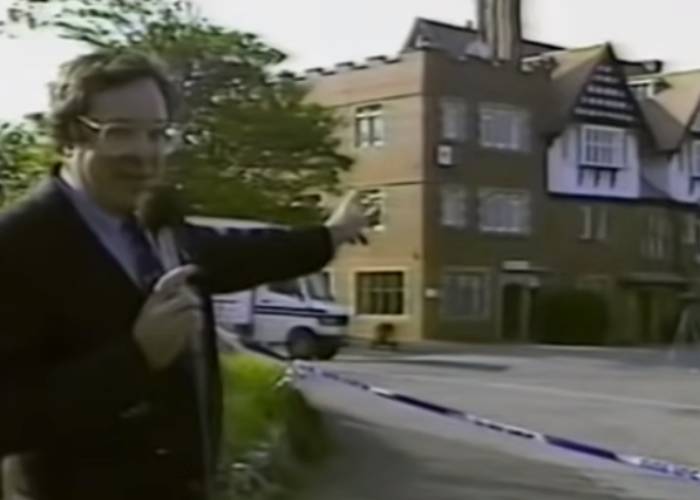 Later, in the same essay, I write about visiting a woman named Angela, who lived in the cliff edge chalets at Golden Sands holiday park. These chalets long ago fell into the sea or were demolished in the name of building sea defences.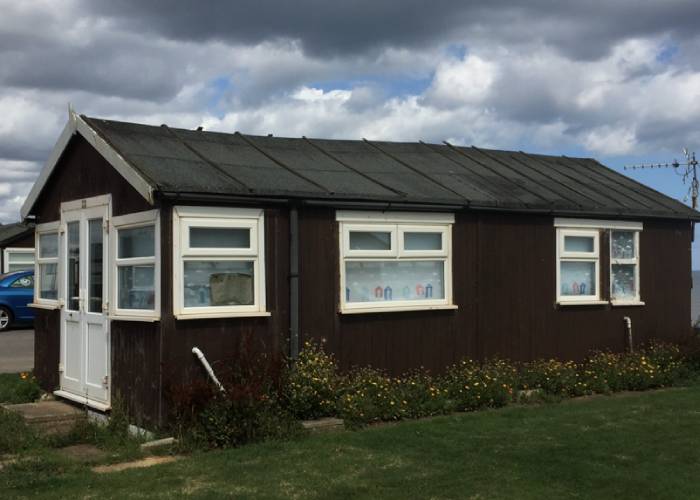 Then there's the mention of Ravenser Odd, a renegade port that sat in the mouth of the Humber Estuary until it was destroyed by a great storm back in 1362. It is possible to buy a map of this coastline showing all of the towns and villages that have been swallowed up by the peculiarly cocoa-colour waters over the centuries. There are a LOT of lost towns along this coastline, and reading about them was my initial inspiration for writing Cold Fish Soup.
Still, if you're quick, there are plenty of locations from the book that you can visit for as long as they survive the rigours of the North Sea.
In my essay There Is a Light That Never Goes Out, I mention the crenelated Pier Towers. These are all that remains of Withernsea's pier, which once proudly stretched 365m out to sea. Lacking a lighthouse to highlight its presence, it had been gradually whittled away by a series of ship collisions until finally being demolished in 1903.
There were recent enthusiastic local plans to rebuild the pier (I featured on a Radio 4 documentary about it in 2021) but sadly funding issues and council bureaucracy put paid to that. But you can stand beneath the pier towers and imagine what could have been.
In that same essay I write about Withernsea Lighthouse, which unusually sits a ¼ mile inland amongst residential buildings and was completed just in time to avoid defending the pier it was in part designed to protect.
The lighthouse's searching light has been dormant since 1976, but the building itself remains active, operating as an RNLI museum and hosting a permanent exhibit honouring the late, Withernsea-born actress Kay Kendall, star of the movie Genevieve. You can see a waxwork of her here, alongside her husband Rex Harrison (who is a relegated to a cardboard cut-out for budgetary reasons).
In my essay Blinking Lights and Other Revelations, I write about Bempton Cliffs, which is the site of an RSPB sanctuary, known to offer great views of puffins and gannets. It's also, depending on who you choose to believe, one of the locations where you can witness an interdimensional werewolf arriving in our world and going on a homicidal rampage. Some locals believe this area to be a paranormal hotspot. The truth, so I'm told, is out there.
In There Is a Light That Never Goes Out, I tackle the subject of my father's ailing health and fret about him during the COVID-19 pandemic. I express a desire that he seek refuge in RAF Holmpton, a Cold War nuclear bunker located in Holmpton on the outskirts of Withernsea. Known, despite the signs advertising its presence, as "the secret bunker" it offers visitors the opportunity to travel 100ft underground and wait out the apocalypse. It has long been decommissioned, but you can still visit. You can even hang out with some mannequins dressed up as members military personnel and, permission permitting, get married there.
In the final essay in the collection, The Museum of Withernsea, I visit Ellis' Café just a stone's throw from Withernsea beach. My mother and late brother both worked there and it hosted a book event for me in 2022. My sister, Becky, now works there and she features in the essay Save Burlesque 'til Last, which deals with her joining a burlesque troupe alongside my mother and ultimately reaching the semi-finals on Britain's Got Talent in 2015. I'm sure she'll be happy to talk to you about it.
Thanks Adam! A trail and story as quirky and interesting as the book itself!
Twitter: @AdamJFarrer