Travel to the timeless heart of Tokyo with Anna Sherman
Travel to the timeless heart of Tokyo
The Bells of Tokyo – A memoir so unique, it could only take an author who had immersed herself fully in the country for a long time to write it. The Bells of Tokyo is an ode to the city, a love story if you will. It tells the story of the city through time, through its bells…and it's a story , a look back through history like you've never read before.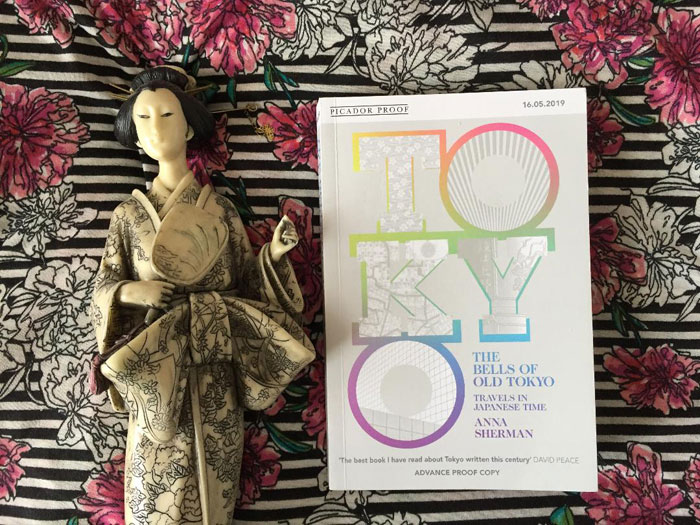 Location is central to this story.
It's a love letter to the city, yes!
I looked at Tokyo from the very small – a single bell – and then scaled outward to the vast basin of the Kantō Plain. I wanted to zoom in on Tokyo as a microcosm, and then pan out again. Like the Eames documentary Powers of Ten: from the atoms that make up a human hand to the galaxy where we live.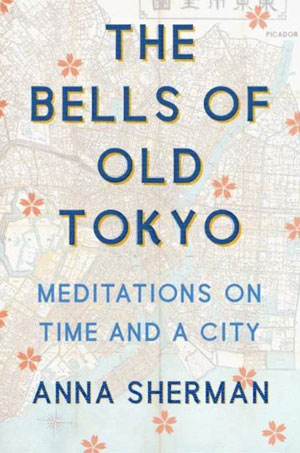 How do you evoke setting in your work?
Tokyo is rich in variety: it has backstreets and grand boulevards; ancient temples and shining new skyscrapers that rise every year. The contrast is extreme. And buildings can disappear overnight. A hundred years ago, the great novelist Sōseki Natsume once wrote: "What startled him most was Tokyo itself, for no matter how far he went, it never ended… Everything looked as if it were being destroyed, and at the same time everything looked as if it were under construction." That's all still true.
Tokyo is also a very sensual city. From the fragrance of its winter plum trees to the after-rain smell in July; the neon glare of districts like Shinjuku and its summer mirages and reflections to the sound of cicadas in a city park. There's a cricket that sounds like a dancing girl's anklet. When you hear it, you know: autumn's here. Because I couldn't speak Japanese when I first arrived, I felt like a child again – I had to understand everything through taste, touch, sight and sound rather than words. That illiteracy was a huge gift. Though no one wants to be a child forever.
How did you research your novel?
My first two years in Tokyo, I worked as a researcher for an architect, and I spent much of that time just walking the old districts, taking notes and talking to people. Then I moved back to Oxford and was able to tap the university's wonderful libraries. The Bells of Old Tokyo is a collage of the city's human voices and the concentrated information you get from books.
Jikan (one of the words for time)
How did you decide to write this book?
I was flipping through a Japanese thesaurus: the many, many different words for 'time' amazed me. I wondered why, and decided to ask the most interesting people I could – Japanese artists, scientists, historians, priests, poets. The scientists quoted from classical texts; the artists cited equations. The concept of TIME was something alien, something other, to each person I asked. But one idea kept coming up again and again: TIME = ONE HUMAN LIFE.
The Bells of Old Tokyo – I'd never heard of them… tell me more!
The number of bells expanded as the city grew. The population of Edo (Tokyo's name until the 1870s) exploded in the hundred years between 1600 and 1700: from a few thousand to over a million people.
The bells were a form of psychological control over that area: anyone living in Edo (or Osaka, or Kyoto, which also had Bells of Time) would hear the tolling and know: time to work. Time to go back to home. Time to eat. The bells also symbolised the power – the reach – of the Tokugawa shogunate; in one Kabuki play, when runaway lovers hear a Bell of Time, the audience immediately understands that they're not going to get away. In another play, when a would-be revolutionary hears the bell, you know the plan – and the man – are both doomed.
The bells were identified with the Tokugawa family, so when the last shogun left the city in 1868, they fell silent. The new regime set off a cannon at noon to signal state control of the hours, and the Bells of Time became a sentimental memory. You can still hear a few rung today – Asakusa at 6AM; the Naka-Meguro (not described in my book) and Ueno bells at noon. And of course every surviving bells rings 108 times on New Year's Eve for the joya-no-kane. The Asakusa bell is an ancient one: worth waking up early to hear.
A Japanese expert wrote in the 1930s that bells should only be heard 'at the right time and place,' because conditions like rain or fog or wind will change the sound. So listening to them is like viewing cherry blossoms or the autumn moon: you have to know when to show up. Though I haven't yet achieved that level of refinement!
Any funny stories you heard or things that happened while you wrote?
My funny stories usually involve language disasters. One friend said, after hearing about a mistake unmentionable here, 'Maybe you should stop trying to speak Japanese.' She was serious! But I couldn't have written the book that way: it's important to meet a country on its own terms, even if you look ridiculous, as I often did.
Once I accidentally ordered columns of loo roll that could have held up the Acropolis, when I meant to order only three packs; I told the shocked grocery girl, "We're foreigners! We need loads!" Then when the loo roll arrived, the delivery man couldn't stop laughing. My husband took most of it back to the shop. We had no room for it all.
Another time, I went into a tiny place in Asakusa that sold bolts of the finest Kyoto silk and tried to tell the ancient owner how lovely it was to see him again (we had met a year or two before); he thought I'd asked him for disposable wipes. "It's been a long time," and "wet-wipe" sounded the same.
… The list goes on.
What does Japan mean to you?
Just: a privilege to live there. Such a rich culture; such generous people. Wherever I went, people helped me, sharing their ideas and memories.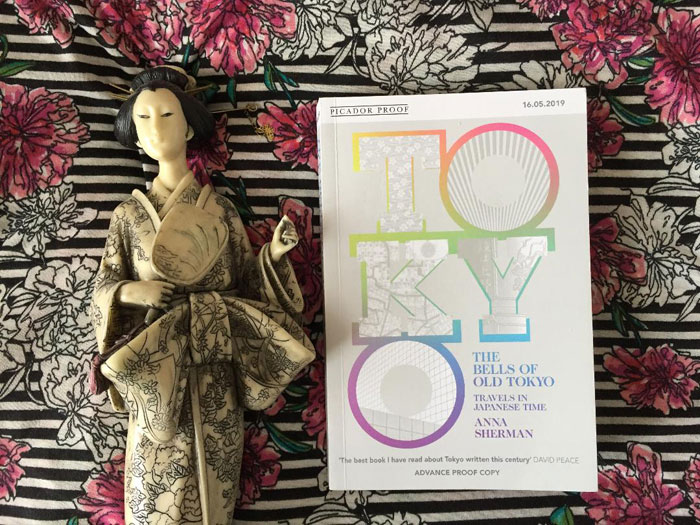 How else do you get the sense of a place in your work?
Always from the people who live in Tokyo. It's they who make the city what it is; it's they, not a place, who keep traditional quarters alive. The fabled Yoshiwara geisha-district is now marked only by a stone beside a petrol station; the first, most lavish Edo Castle burned three hundred years ago, and no one really knows what it looked like; the Sumida River has been moved and land reclaimed. But if you speak to an artisan – a Kabuki actor, someone who crafts traditional sweets, a musician, a scientist – you will find that old world still intact, though of course it's evolved. The Japanese use iPhones and trains like everyone else.
Have you ever travelled somewhere to see a literary setting of some kind?
Crete west of Chania is amazing; I went after reading Patrick Leigh Fermor's beautiful translation of George Psychoundakis' Cretan Runner. The landscape feels very close to the book's. I stayed in the Milia Mountain Resort; the owners have restored the village's very old stone houses built into the cliffside. You wake to the music of bells from wandering flocks, and the food is divine, even by the best Greek standards. The resort relies on candlelight and the sun, so a traveller might be back not just in Fermor's time, but in Homer's.
Thanks so much for a fascinating tour Anna!
Twitter: @anna_charlbury  Web: //annasherman.co.uk/