Literary Locations of Louisa Treger
The locations in Madwoman, Nellie Bly
This is a very esciting book for two reasons. The locations within this story are important settings in others and that makes the whole novel Madwoman a very gripping read.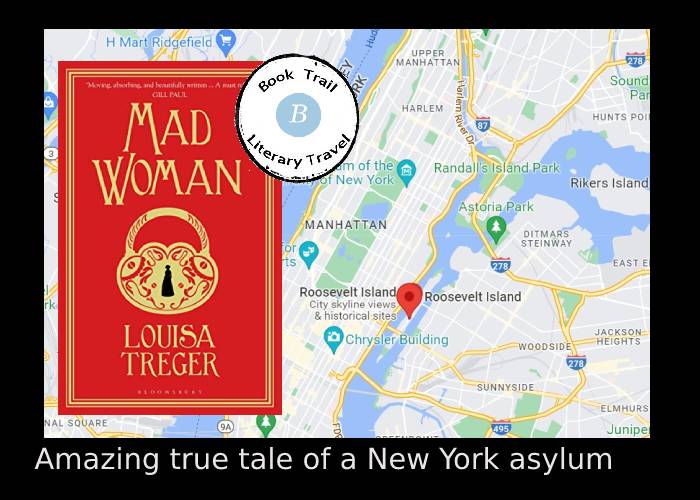 Let me explain. Madwoman is a title that means so much. The story within is that of Nellie Bly who was the first female investigative journalist in the world. She became a so-called mad woman by pretending to be one as she wanted to see inside New York's infamous Women's Lunatic Asylum on Blackwell's Island
Why would she do this might you ask? Well, asylums and the treatment of women were notorious at the time and Nellie was fascinated as well as concerned by the conditions they faced. How women were admitted to such an asylum in the first place was shocking in selt. What Nellie wanted to find out was why and how they were admitted, but more impotantly, what condistions they faced once encarcerated.
Nelli Bly was actuallythe pen name of Elizabeth Cochran Seaman born in 1864. She was brought up in Pittsburgh –  in the suburb of Burrell Township, Armstrong County.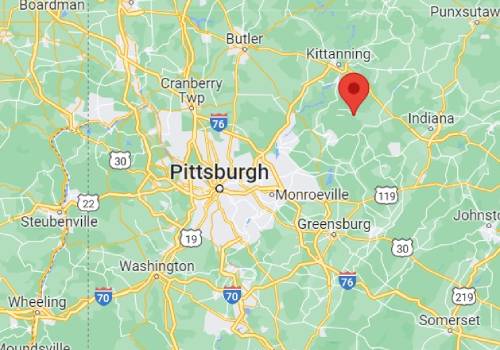 She started work at the Pittsburgh Dispatch when she complained that an article in it was sexist and wrong. The article was called  "What Girls Are Good For" and basically said that they were only good for birthing children and keeping house prompted. She wrote to say what she thought of that which led the editor to give her a job!
New York
Nellie moved to New York City when she started to get the run of the mill work again. She wanted to write and write about real people and real things but New York editors didn't want to hire a woman. However, she managed to talk her way into the offices of a certain Joseph Pulitzer who owned the newspaper, the New York World. She agreed to feign insanity to get inside the Women's Lunatic Asylum on Blackwell's Island. The aim was to find out what the asylum and the conditions were like.
Blackwell Island/Roosevelt Island
It was really hard for Nellie to be admitted to the asylum but she managed it and spent ten days inside finding out as much as she could. After this time, the newspaper demanded that she was realased. She wrote a report based on her time there and it later became a book…
The book caused a sensation and prompted the asylum to implement reforms, After this, Nelly became famous and she managed to get an exclusive interview with the serial killer Lizzie Halliday. (an Irish-American serial killer responsible for the deaths of four people in upstate New York during the 1890s.)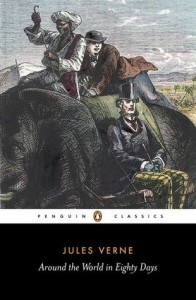 80 Days Around the World – My favourite journey Nellie did
I realise the time she spent in the asylum was very important, but my favourite locations she visited were those in the novel Around the World in 80 Days.
On November 14, 1889. She set off from New York and boarded the Augusta Victoria, a steamer of the Hamburg America Line. This was the start of her 40,070 kilometre journey.
During her travels around the world, Bly went through many places including England, France, Brindisi, the Suez Canal, Colombo , Penang, Singapore, Hong Kong, and Japan. Best place in my opinion was Amiens in France where she met Jules Verne the author of the book! I mean, if this is not the best part of her booktrail ever!!???
Seventy-two days after her departure from Hoboken, Bly returned to New York.This beat the fictional Phileas Fogg by around a week.
So, this is why Madwoman is one of the best books and most interesting reads I have read for some time. Nellie – you are my hero and what a fascinating life she led! The very first Booktrailer perhaps!
Susan
BookTrail Boarding Pass:  Madwoman
Twitter: @louisatreger web: //louisatreger.com/