Madwoman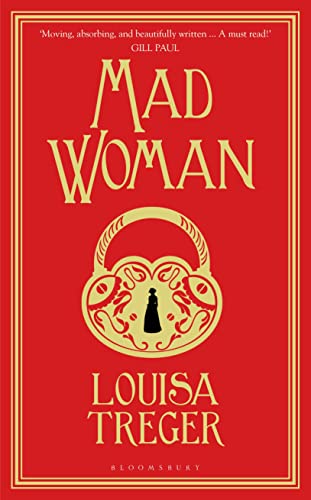 Why a Booktrail?
1887: Inspired by the real life Nellie Bly – the world's first female investigative journalist
What you need to know before your trail
In 1887 young Nellie Bly sets out for New York and a career in journalism, determined to make her way as a serious reporter, whatever that may take.
But life in the city is tougher than she imagined. Down to her last dime and desperate to prove her worth, she comes up with a dangerous plan: to fake insanity and have herself committed to the asylum that looms on Blackwell's Island. There, she will work undercover to document – and expose – the wretched conditions faced by the patients.
But when the asylum door swings shut behind her, she finds herself in a place of horrors, governed by a harshness and cruelty she could never have imagined. Cold, isolated and starving, her days of terror reawaken the traumatic events of her childhood. She entered the asylum of her own free will – but will she ever get out?
Locations
Reset
America/ USA - New York - New York City
Travel Guide
The real Blackwell Island in Madwoman
Blackwells island
On this groundbreaking undercover assignment Nelie Blye agreed to feign insanity to investigate reports of brutality and neglect at the Women's Lunatic Asylum on Blackwell's Island, in New York. This is now named Roosevelt Island.
What I personally love about her was that before this,she was so enamoured with the story of Philieas Fogg in the novel 80 Days around the world by Jules Verne, she made the same trip in an attempt to beat him and she did  – by a whole week. The feat turned her into an international sensation.
Booktrailer Review
Brillliant –  what a story!
BookTrail Boarding Pass: Madwoman
Destination/Location: New York   Author: Louisa Treger  Departure: 1887
Back to Results