Travel to Greece with Emma Cowell
Greece bound with Emma Cowell
Travel to Greece with Emma Cowell  – Summer holidays are always possible when you have a book called Last Letter to Greece!
This is a novel about hope and romance.  Devastated by her mother's death, Sophie longs to get away from it all and so heads out to Greece after reading about it in her mother's things. The magical, idyllic Greek town of Methoni awaits…
But Sophie – determined to uncover her mother's secrets – is about to discover so much more……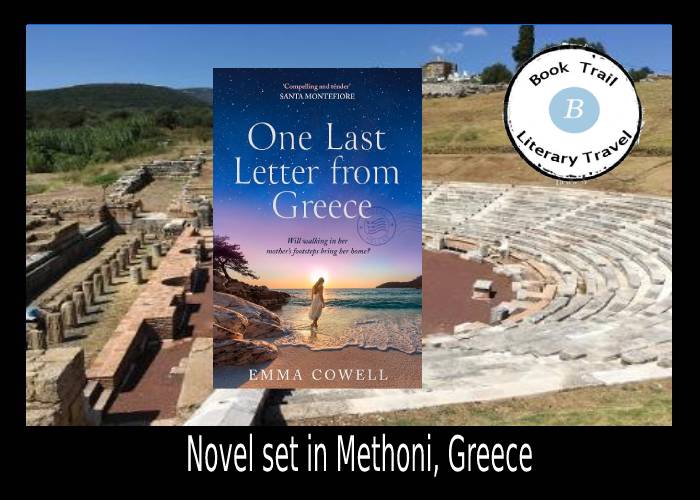 Over a decade ago, a very dear friend invited my husband and I to join his family on their annual Greek holiday. Having heard about it over the years from him, we wrenched ourselves away from Italy and France and took the plunge. It was love at first sight. I can't put my finger on why, but I immediately felt a heightened sense of connection to the country, the landscape food and culture. Whether it was my childhood obsession with the myths and legends of Ancient Greece, I found something almost tangible in the air that resonated with me…an echo from a life lived before, perhaps. I felt like I was meant to be there at that precise moment in time, like it was destiny.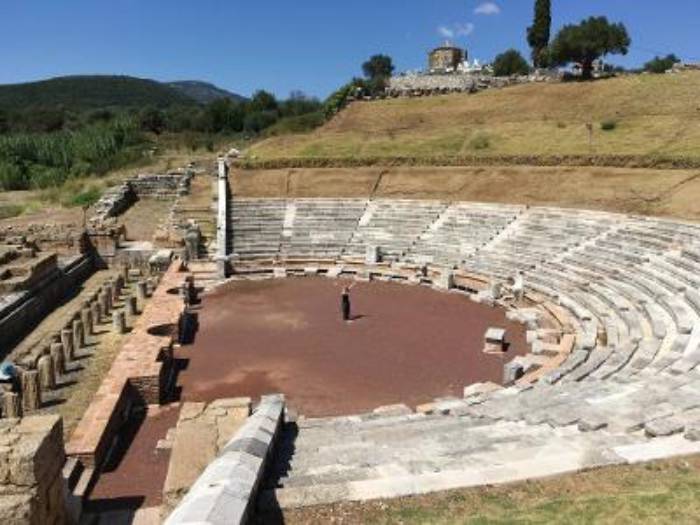 So many people think of the islands when it comes to Greece, but the mainland is just as rich in spectacular scenery. Stunning white sandy beaches, shoreline tavernas and the mountain micro-climate provides much needed respite from the scorching summer heat.
In 2013, the summer after my mother died, I found an incredible peace and healing, a spiritual alignment by being there, finding the space to process what life looked like without her. Greece gave me what I needed when I needed it, even before I knew what I was looking for.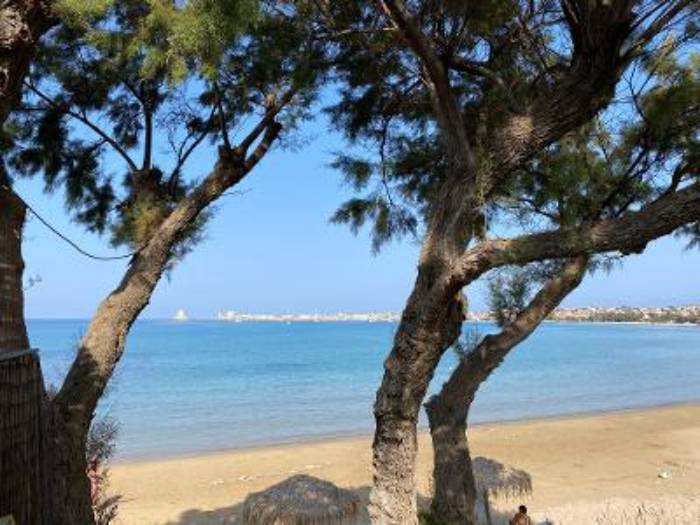 So, when I came to write my debut novel, 'One Last Letter From Greece', pouring my grief into a love story celebrating the mother daughter bond, romance and the country I loved, I set it in the place that captured my heart in the Southern Peloponnese. The protagonist, Sophie, travels to mainland Greece to uncover a family secret and discovers much more than she bargained for. She's a chef and was a wonderful way to re-live my own personal discovery of the delicious Greek cuisine, paying homage to the scores of talented home-cooks I've met over the years, the fiercest experts in their own kitchens.
My novel is set in the coastal town of Methoni and is where Sophie's journey in Greece begins. Around an hour's drive over hilltops and through olive groves from Kalamata airport, it is a beautiful spot, guarded by a castle built by the Venetians in 1209 which hugs the bay with its ancient arms. Although I may have tinkered with the geography a little, taking inspiration from the other seaside havens I've discovered, the places featured in the story are real. The bustling harbour of Pilos or Pylos with its giant trees creating a natural leafy canopy in the town square is the perfect people-watching idyll as locals go about their business, sharing a frappé, or scurrying to the bakery to secure the last slice of spanakopita – a life changing spinach and cheese pie.
Another place I simply had to include is a very special site which I return to each year to marvel at the work of the archaeologists and walk in the footsteps of the past: Ancient Messene or Messinae. It is one of the best-preserved cities in Greece with a full sized stadium, gymnasium, agora and temples. But the amphitheatre is breath-taking. Hidden behind the brow of a hill, you cannot quite believe it is real as each step forward reveals its concealed beauty. The magical part of the site is you can touch the cool stone columns, sit on a marble throne in the theatre and trace the mosaics with your fingers. It was founded in approx. 370BC and feels like a most precious gift to be able to surround yourself with such history.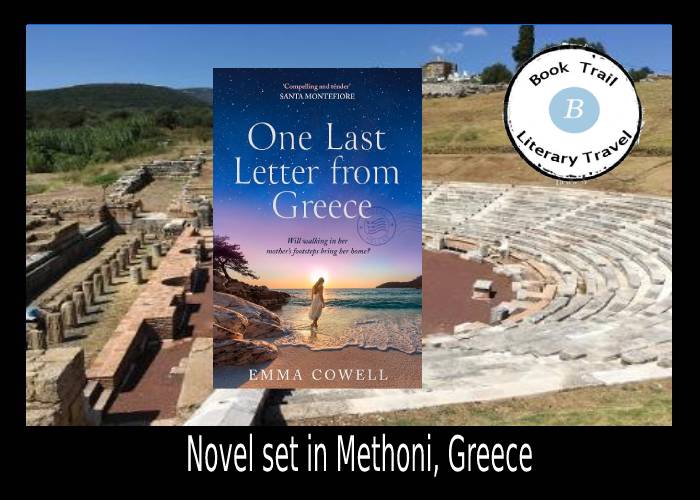 I couldn't imagine writing about somewhere without being immersed in the scents and smells of a place. Greece, for me, is such a sensual experience. Earthy oregano floats on the wind, ensuring food is never far from your mind. I feel incredibly lucky to have been able to write in Greece, as when I'm there, I feel a deeper connection in trying to capture the scenery in front of me, re-creating a moment experienced or overheard on the page. It is more authentic, almost as if the country is another character in my novel. Sense of place is what I often connect to in the books I read, so in my own way, I've tried to write a love letter to a country which has given me so much and has truly changed my life in countless ways.
Twitter:  @emmalloydcowell  Web: //www.emmacowell.com/