#Authorsonlocation – Manchester/Lancashire – Freda Lightfoot
Today – Manchester with a bit of Lancashire is the Destination of Choice for Always in My Heart by Freda Lightfoot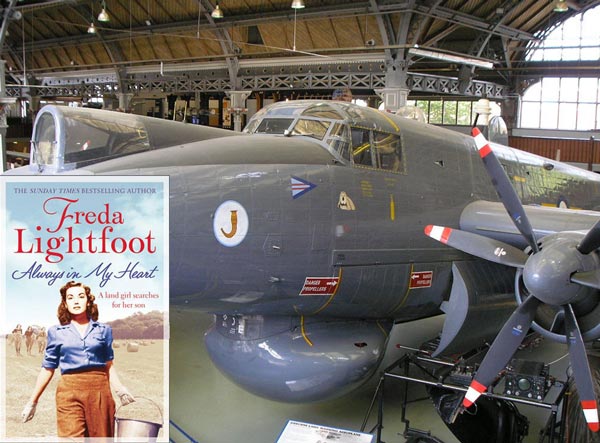 Lancashire
I'm a Lancashire lass who loves writing gritty northern sagas, which have particular requirements, format and boundaries. They usually concern a strong woman fighting against the poverty of her surroundings, or the trials and tribulations of the times in which she lives. I was keen to show the affect of war upon women. In this novel, Brenda Stuart returns to her late husband's home devastated by his loss only to find herself accused of bestowing favours upon the Germans. Life has been difficult for her over the war, having been held in an internment camp in France simply because of her nationality. Thankful that her son at least is safe in the care of his grandmother, she now finds that she has lost him too, and her life is in turmoil.
How has Manchester changed since the time you set your story?
Manchester suffered from a great deal of bombing during the war, but is now a most up-to-date, lively and fascinating city with lovely people. I was inspired to write my Manchester sagas because when I was small, this wonderful city represented the capital of the world to me. An exciting place where we went shopping, visited the theatre, museums, or the canals.
I have maps of the area and a great deal of personal knowledge of the place as I visit Manchester regularly, and members of my family lived in the Pennines. I also often interview people when I'm working on a book, and they readily find time to share their memories with me of the work they used to do whether in the mill or munitions, farming or forestry, war or peace.
I sometimes invent a fictional street linked to a genuine one, otherwise the occupants might be offended if someone dreadful lives there.
Do you have a personal link to the places in your novel?
My family have been weavers (or websters as they were once called) for generations on both sides of the Pennines, and I have vivid memories of my grandmother black-leading her range and donkey-stoning her doorstep. You could have eaten your dinner off her stone flag floors for although she was poor, she was clean. Therein lay her dignity. And it's the wild beauty of open, wind-swept moorland that I remember well, where I could play all day with friends building dams in brooks and climbing trees, absolutely no fear that we wouldn't be safe.
Why do you want to highlight Manchester's role in the war?
After every raid, the streets of Manchester would look battered as huge areas of the city were wiped out and the numbers of bombed-out buildings grew. Following the 1940 blitz much of the centre had gone. But the people remained strong. Kids played amongst the rubble, taking their lives in their hands as they explored broken down factory buildings. Brave folk.
Did you find anything in your research that surprised you?
The courage of the people and their sense of humour. Lancashire to me means the warmth and humour of the people, their laughter and song, and how they can bounce back with a joke even when times are hard.
The Museum of Science and Industry provides interactive exhibits, plus fascinating and interesting information about Manchester and the Industrial revolution of which it was a leading city. I highly recommend it.
Manchester on a postcard?
Manchester, its canals and the surrounding Pennines are rich in history and a delight to explore
Thanks Freda! x
Twitter: @fredalightfoot   Web: fredalightfoot.blogspot.co.uk