Diving with Sara Ochs in Thailand
Diving with Sara Ochs in Thailand
I have never been diving. Until I met Sara Ochs and she took me to Thailand. Diving in paradise she said? Yes I cried with joy. Why not? Well, dear readers, I was about to enter the dark waters around a (fictional) Thai island….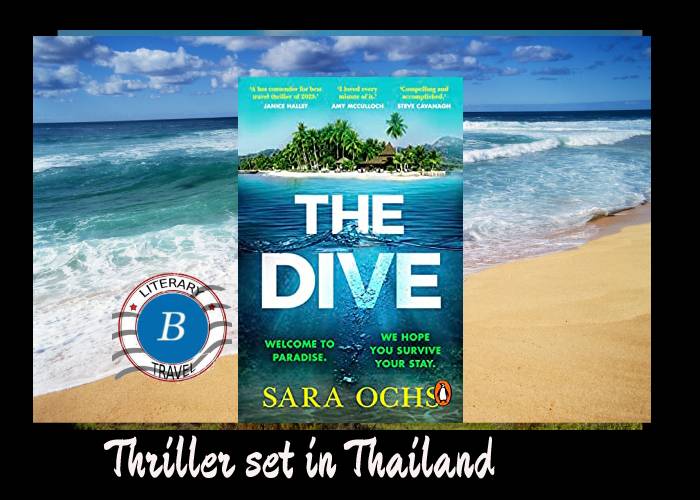 My debut thriller, The Dive, takes place on Koh Sang, a glittering island in the Gulf of Thailand. While Koh Sang itself is fictional, it is very much based on the real-life Thai island of Koh Tao, one of the most paradisical places I have ever had the privilege of visiting.
Like Koh Sang, Koh Tao is extremely remote, with the nearest island a few hours away by ferry. Koh Tao is arguably most well-known for its scuba diving. In fact, it's one of the places that issues the most annual dive certifications in the world. But diving isn't all that's on offer in Koh Tao. In addition to its glittering waters, unblemished beaches, and lush jungles, Koh Tao also sports unbeatable nightlife for backpackers. But despite the fun and beauty of the island, it holds a much darker history.
When I traveled to Koh Tao in 2015, I was shocked to learn that only a year prior, two British backpackers had been murdered on a beach not far from where I was staying. It seemed almost impossible to fathom that such a heinous crime had occurred in such a beautiful place, especially one where I instantly felt at home and safe. As the years passed, I couldn't get Koh Tao—and the awful crime that happened there—out of my mind. Eventually, once the Covid pandemic hit and I found myself constantly daydreaming of traveling to exotic locations, I began to write a thriller about an island very much like Koh Tao. One that was just as remote and even more dangerous.
Ban's Diving Resort
Although Koh Sang is entirely fictional, many of the locations in the book are inspired by places I visited on Koh Tao. For instance, one of the protagonists of The Dive, Cass, works at the Koh Sang Dive Resort's dive shop as a scuba diving instructor. While I was staying on Koh Tao, I, like Cass, became scuba certified at the incredible Ban's Diving Resort. I had been on about a dozen beginner dives before then, but the dive masters and staff at Ban's were absolutely wonderful at making me feel safe and knowledgeable under the water. And I promise, none of them are wrapped up in any real-life murders!
Many of the scenes in the book also take place on Pho Tau Beach, the main beach in Koh Sang, which is loosely based on the absolutely stunning Sairee Beach on Koh Tao. I tried to reflect the beauty of Sairee Beach in The Dive—from the traditional Thai longtail boats that dot its sands to the one immensely Instagram-able palm tree that has somehow ended up growing horizontal to the beach itself.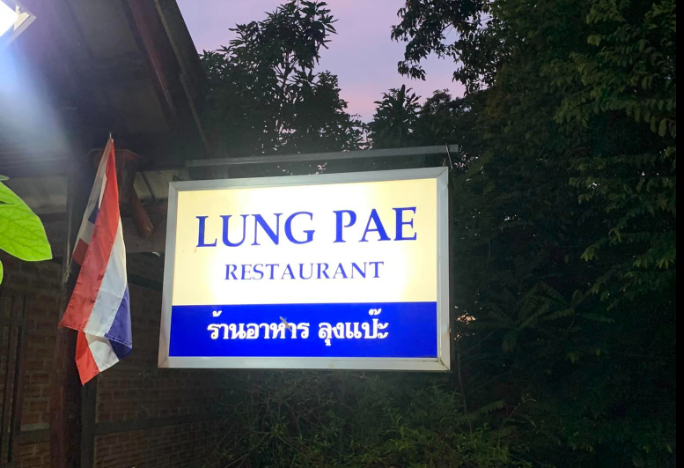 There are also a few other references to real-life places and events in Koh Tao littered throughout The Dive. For instance, the characters occasionally refer to the Sunset Restaurant, which is located way up in the hills of Koh Sang with (as its name suggests) an unbeatable view of the sunset over the island. The Sunset Restaurant is very much based on Lung Pae, a fabulous restaurant on Koh Tao with one of the most fantastic dining views I've ever experienced. Additionally, many of the guests in The Dive are keen to participate in a bar crawl on Koh Sang, which I based upon my own hazy experience participating in the infamous Koh Tao Pub Crawl.
Writing The Dive and creating the fictional island of Koh Sang allowed me to relive my favorite travel experience of all time. One of the reasons I chose to set the book on Koh Sang was so I could be transported back to the island paradise of Thailand. I hope reading The Dive does the same for you!
Thank you Sara! Wow, loved the novel and the trail here, but I don't think I will go diving with you anytime soon however!
BookTrail Boarding Pass: The Dive
Twitter:  (@OchsWrites