Travel to Australia with Shepherd by Catherine Jinks
Convict country and the Australian Bush – Locations in Shepherd
Lucky to have Catherine Jinks on The BookTrail today. Author of Shepherd  – this is a book which brings  the brutality and courage of Australia's colonial frontier vividly to life.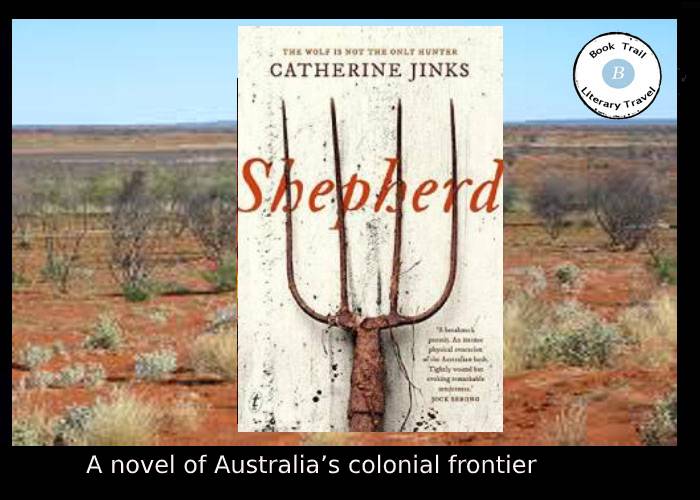 Let's meet Catherine!…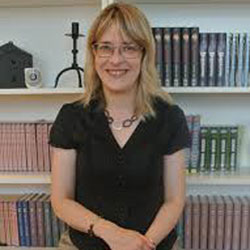 For those of you who don't know (and why should you?), English is Australia's official language because Britain started dumping convicts on the shores of Sydney harbour in 1788, turning the place into a penal colony.
A few years later, some of these convicts built a road over the Blue Mountains, west of Sydney. It was an amazing feat because the terrain is almost impenetrable; in 1994 someone discovered a stand of enormous, prehistoric trees in one mountain crevasse. People get lost here all the time. Sometimes they're never found.
It's immensely beautiful and immensely dangerous. The main industries are tourism and search-and-rescue. A lot of locals are volunteer firefighters.
You can't live here without being deeply affected by the bush.
My home is in Leura, one of the villages clustered along the convict-built road that winds through Blue Mountains National Park. The park is more than 2,000 square kilometres of wilderness, and abuts several other national parks, one of which is even bigger.
All of these parks went up in flames last Christmas. Many houses burned down. Millions of animals perished.
I'm always conscious of the dangers of living here, but I'm equally alive to the wonders. The panoramic views are spectacular, but so are the little things. I've heard a lyrebird imitating a nail gun. A shiny purple lily, fringed with what looks like a feather boa, bloom and die in a single day. Bower birds performing their elaborate courtship rituals on carefully constructed dance floors.
I've walked through forests of pale, lofty gums that have shed their bark instead of their leaves.
After twenty years of being surrounded by what Dorothea MacKellar, in her iconic poem My Country, called 'the beauty and the terror' of Australia, I found myself writing about it in my novel Shepherd.
Shepherd is about Tom Clay, a 14-year-old poacher transported to New South Wales as a convict in 1840. Back then, being a convict shepherd was one of the most isolated jobs on earth – and I wanted Tom to be isolated because isolation is the essence of a good thriller. Tom is adrift because, as a poacher, he's used to reading the land, but he doesn't understand his new country. He doesn't know the names of things. He notices tracks and fur and strange squiggles on the trees, but he doesn't know what left them.
Like many of us who aren't indigenous, he feels that the bush is something that he can't quite grasp.
But he's been observant enough to use his newly-acquired knowledge against Dan Carver, the psychopathic fellow convict who wants to kill him. Carver embodies the terror of the bush. But in gaining an understanding of his environment, Tom finds a way around that terror.
That's what we all do, living in the mountains.
Shepherd is set in the bush, but not in Leura. There was never much grazing around here: the land is too rugged. You'd need to head west along that convict-built road until you reach the foothills – or perhaps south, into the well-watered Shoalhaven area. I was never specific about my backdrop, because I didn't need to be. As long as there's bush, hills, creeks, no coastline and a convict history, Tom might have been there.
But if you want an Australian bushland experience, the Blue Mountains National Park is certainly a good place to begin. For one thing, you can reach the area by train. It also caters for visitors, with lots of tours and accommodation and cafes. You can stand at Echo Point lookout and admire the Three Sisters rock formation. You can explore the Jenolan caves – the oldest open cave system in the world. Most importantly, you can go for a walk. You can take advantage of the vast network of hiking trails and really experience what Tom would have experienced: the sights, the sounds, the smells, the secret places.
First, though, you should stock up on water. And if you're going any distance, you should report to the National Parks office at Blackheath, where you can borrow a free personal locator beacon.
Because it pays to remember: there are always risks in the Australian bush.
WOW What a tour of the novel and its setting! Thank you so much Catherine
BookTrail Boarding Pass:  Shepherd
Twitter: @catherinejinks6