Literary Locations of Fredrik Backman
Travel to Sweden with Fredrik Backman's books
There's one author in Sweden that has vague locations in his novel but yet still manages to take his readers on some amazing journeys. All of his books are set in Sweden, but the towns and villages he names or alludes to are often fictional. What is important here is the journeys he takes you on in not so much the geographical sense but the emotional one.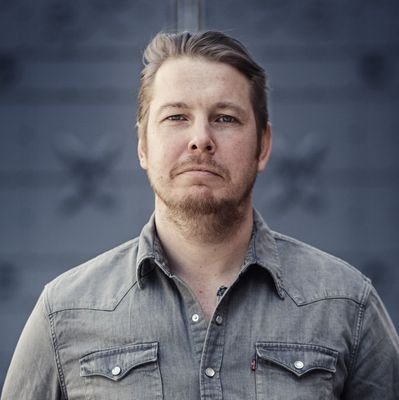 He is also the author with the best translated titles in English – ie in that they are the literal ones from the Swedish. They are all set in Sweden, and whilst fictional, they could be anywhere and that is scary in itself.  Where ARE such places and would you really want to go in real life?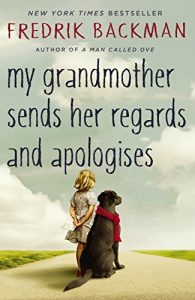 Fictional, vague village setting
A novel about love and loss.  Seven year old Elsa remembers her grandmother and how she would flirt with policemen and breaking into a zoo in the dead of night. This was one special woman! It's a journey of realization, daring to be different and doing what you dream of. Perhaps the most memorable quote from this book:
"Grow up and be different and don't let anyone tell you not to be different, because all superheroes are different."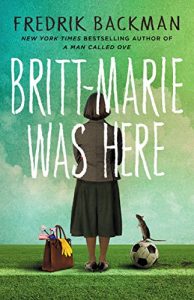 Borg
Set in a fictional village called Borg – "of which the kindest thing one can say is that it has a road going through it"
Britt-Marie is your best crabby character yet is a joy to meet.
Borg is an awful place. The book tells you that it's not where you want to end up at any time of your life, particularly at a low point, since the town itself is dying and shops are closing down.
"It's not a place that could be described as one in a million, rather as one of millions of others"
It's a fascinating place to visit in fiction though – PLUS the characters who live there are great to get to know.
Talking of grumpy people that it's interesting to get to know: Meet OVE…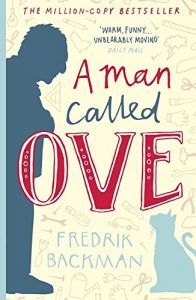 A fictional Swedish village
If you were known as the 'bitter neighbour from hell', chances are that people would keep their distance as you live in your solitary world. Ove likes this set up – he points at people he doesn't like, has a strict routine and a short fuse.
This is a journey through life and the snippets of wisdom it provides:
"Loving someone is like moving into a house. At first you fall in love with all the new things, amazed every morning that all this belongs to you….
Then over the years the walls become weathered, the wood splinters here and there, and you start to love that house not so much because of all its perfections, but rather for its imperfections.
Then there's Beartown
Perhaps the most memorable place in Fredrik's books is Beartown. The title of one of his novels and the setting for another. Tucked in a forest in the frozen north, Beartown's residents are tough and hardworking. They don't expect life to be easy, but they do expect it to be fair. It's a fictional place with no real sense of where in Sweden it is, but in this novel it's the village itself, the woods, the isolation that is important as well as the people within.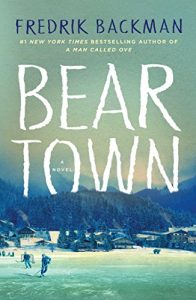 A story set in a school. This was also made into a film and it examines the troubling case of a hockey game where a girl is attacked and left traumatized physically and mentally. Beartown is a small community and so all the emotions linked to this story ricochet like a bullet around it. It's disturbing and graphic in places yet it's a good look at how a small community can be so affected when something like this happens, and how rural tranquility is no guarantee for peace and quiet.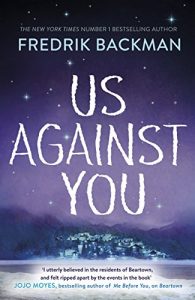 The setting of a local hockey team and the rebuilding of that team is the setting here. Swedish hockey is big business and Beartown seems to have little else to recommend it so when the hockey team is taken over by a rival town, Beartown wants to rebuild its own. This will restore Beartown's fortunes…
But then there's a rival game between the two teams and it ends in murder……
So, whilst Sweden is a location that covers all of his books, the real journeys here are the emotional ones with grumpy yet gripping characters, small town communities and an author who is not afraid to go where others might fear to tread.