Spanish short stories set on public transport
Get onboard stories set in Cuba, Spain, Indonesia, Japan and Sweden
Spanish short stories set on public transport – A very special post today. A Cuban Booktrailer –  Yasnaya Guibert – told me about this fascinating book of short stories set on public transport. They are only in Spanish for the time being, not yet translated into English but I invited Yasnaya to showcase the book and its ideas as a whole. So, here she looks at the places the book takes you and thinks about why it's so good to explore a new place via its public transport.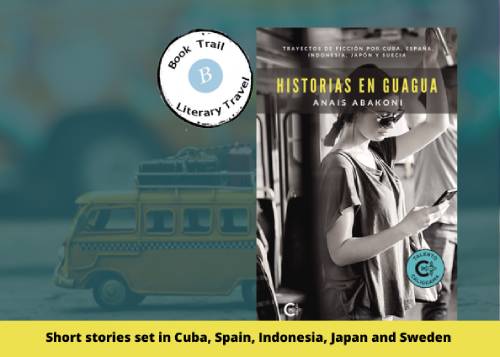 Boarding Pass Information : 
Destination : Cuba, Spain, Indonesia, Japan and Sweden
Author guide: Anais Abakoni
Genre: short stories
Food to accompany: Something you can eat on public transport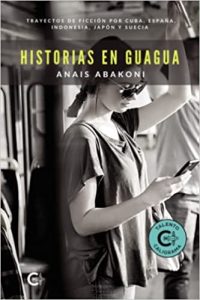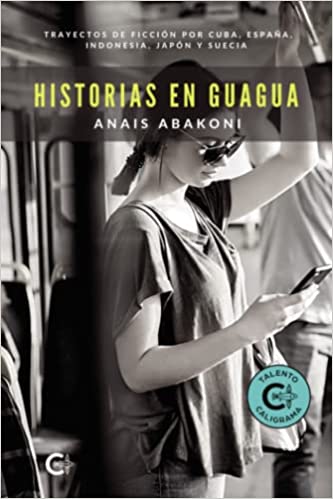 Cuba
We visit Cuba in the 1990s. It is the worst moment of "the special period", when the USSR was breaking up and the Cuban economy was in freefall. People travel by rickety old buses and trucks and travel around the country where hope is definatly not a travel companion.
Spain
How is it possible that no one respects the truth? What is in fact the truth? We visit the country in 2010, where questions like this are being asked. On the buses,  passengers see and talk about a Madrid that not longer exists.
Indonesia
Bali is known as the magical island. The gods guide the characters in these stories through Ubud (the Indonesian capital of Yoga), through Sanur (the town with the whitest beaches where expats tend to gather), and Suwung (the largest garbage dump in Bali).
Japan
The shinkansen train that connects Tokyo with Hiroshima travels 811 km in three hours. It's long enough for a young man to lose all the strength of him and inmerse in the homesickness.
If we stay in Tokyo, the Yamanote subway line is the playground of a madman who considers himself Yoko's guardian; while the Azabu-Juban station is the scene of rancorous memories and a chase with a surprising ending.
Sweden
Not surprisingly, all of these stories are set in winter. The Swedish characters have all the subtlety and restraint that you might expect amongst the Swedes. The stories reveal the problems that Sweden has such as alack of integration, marginalisation and gender issues by the language, short phrases and abrupt turn of phrase.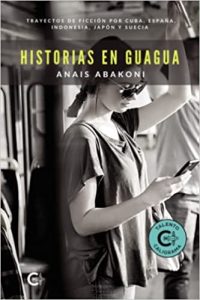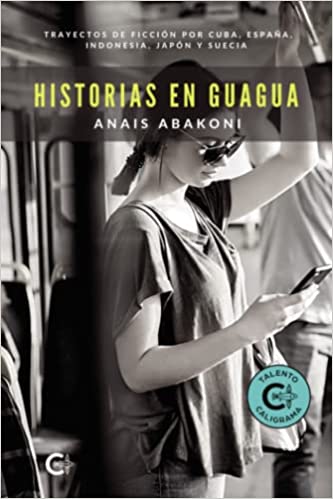 Want to know more about the book?
What would happen if we just threw caution to the wind and approached strangers on public transport? The stories answer this question in many creative ways.
There are three stories set in each country. In Cuba, the short stories reflect the inability to control destiny. The stories from Sweden explore multiple experiences of loneliness and lack of communication. Meanwhile, in Bali, tales from this part of the world represent a prayer of gratitude and a surrender to religion. In Japan, things change again as, stories set here are all there to reflect and examine collective traumas. It's perhaps the stories set in Spain that are the most memorable as they are often the most hilarious and outlandish as they introduce us to people who are true survivors and those who are just trying desperately to escape from their humdrum lives.
These stories will change the way you travel on public transport. They will change the way you see public transport in all of its forms. They will get under your skin, and mix subliminally with your personal experiences. As you read, your own memories of these small, close, daily intimate spaces, full of smells, textures, visions will come into play……
Highly recommended if you like travelling and short stories!

With many thanks to Yasnaya for reading these stories and for taking us on some very interesting public transport journeys in more ways than one!