Louise Doughty's Tour of A Bird in Winter locations
Louise Doughty's Tour of A Bird in Winter locations
Ever wanted to disappear? Go on the run? Louise Doughty did just that for her new fast-paced read and today it's all happening!! She's taking me and you with her. Got your bag packed – money (untraceable), protein bars (easy to keep the energy up) Water ( well you need this!) and ….common sense. Always need that.
Let's go!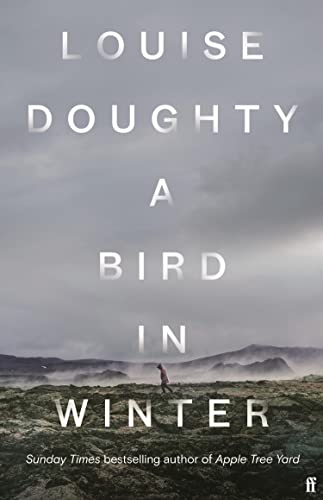 In the early stages of a book I have to go hunting for it and A Bird in Winter was no exception.
I had already visited Norway and Iceland before lockdown, but once restrictions lifted, I knew I needed to follow Bird's flight from Birmingham to Scotland, Orkney, Shetland . . . it isn't just about description, it's about seeing something that sets the sparks going.
The Bothy
Bird adopts several disguises during her flight: a homeless person, a hiker . . . sometimes she sleeps rough or breaks into places to hide out, like this low, bothy-style house that I saw by the side of the road in the Highlands.
Tunnel in Woodland
I passed this tunnel on a lonely hike in the Scottish countryside. I had no phone signal and no one knew where I was. If I went into that short tunnel, I would disappear and be gone forever.
Plockton
This is the village of Plockton, on the west coast of Scotland. I really fell for it – such a beautiful, remote-feeling place, with a wide estuary and low-lying cloud.
I knew immediately that a crucial part of the novel would be set there and the scenes in Plockton are, in many ways, the beating heart of the book.
Empty Beach
I took this picture in Thurso, before I went for the ferry that would take me away from the British mainland. It was a bleak, windy day and I was the only person around.
Snow-Topped Cliffs
This was my view as my ferry departed from Scrabster on its way to Orkney, the hard chop of the snow-topped cliffs – it wasn't difficult to feel the same surge of joy that Bird feels as the land melts away.
View of Hills from a Ferry
The feeling of escape was . . . inescapable. The mind-expanding process of journeying is what allows the ideas to flood in.
What sort of person was Bird? Well for a start, I knew she was the sort of person whose heart soared at a sight like this . . .
Twitter: @DoughtyLouise
This interview is adapted from the article Louise wrote for her website and the photos are all taken by her fair hand! See The Faber website for more details