Mammoth Screen's Damien Timmer talks Poldark..
A man stands, silhouetted against the Cornish cliffs, brooding about something for t'is the time of the Black Moon and there be trouble afoot in these 'ere parts. Is it Poldark? Well, not quite, but it is the man who brings us Poldark to our screens every Sunday…So who better to have a chat with between takes? Action!
Episode three coming up this weekend so what better time than to head back down to Cornwall and chat to another of the show's executive producers – and not only that the man who founded the very company who brought us Poldark. Damien Timmer founded Mammoth Screen  in 2007.
Prior to this he was Head of Drama for ITV Productions for five years, overseeing such literary-linked shows as Lewis, Marple. Poirot and  London's Burning  for ITV, and  Dracula for the BBC (plus many more!)
How did the Poldark story with Mammoth Screen start?
Karen Thrussell from Mammoth had loved the original novels as a teenager. The original series with Robin Ellis aired in 1975 – 4 years before our first series aired – so there were whole generations of viewers who didn't really know what Poldark was. We felt the novels deserved a new lease of life on screen for a 21st Century audience.
How long does it take to film an hour episode?
We're mindful of our schedule and sometimes film scenes from different episodes at the same time (scenes at the mine, for example) to get the most out of our time in locations, so episodes spread across months. Very challenging for the actors to hold so many different episodes in their head at one time!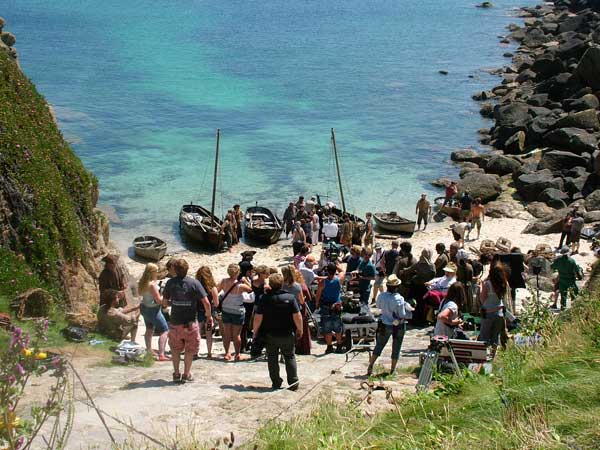 Writing the script is one thing as Debbie Horsfield told us, but filming quite another. What type of changes go into how a scene is shot?
Debbie's scripts are so clear and brilliant, and she works very closely with the directors and actors before filming starts, so there are very few creative changes. But sometimes a scene might have to change location – perhaps a Cornish exterior was too windy on the day, and then has to be relocated to a studio interior for example.
Is the increased popularity of the show making it harder to film outside?
Yes, we're aware that with the popularity comes increasing attention but we do our best to navigate those challenges!
What can we expect from this series?
New loves, new losses and bigger thrills!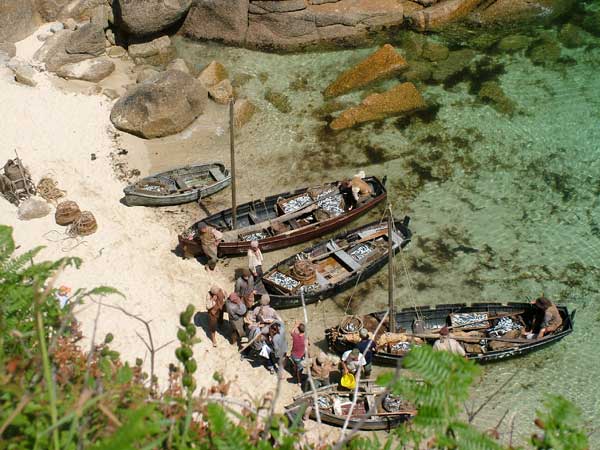 Many thanks to Damien Timmer for chatting between takes. Don't want to keep him too long – there's more Poldark to be filmed!
Don't forget to enter the Poldark competition to win a piece of Poldark  – enter here:  WIN A PIECE OF POLDARK