Literary locations in Cuba of Chanel Cleeton
There are two books  (one is out later this week) which really capture the essence of Cuba in many ways. These books don't just look at the history and heritage of the country or set a story in Havana. These novels go that extra mile and really capture the heart and soul of  a people. The Literary locations in Cuba of Chanel Cleeton showcase a history lesson and stunning stories all in one.
Next Year in Havana was a Reese Witherspoon book club read and that's no surprise. It was an excellent read and transported the reader right to the heart of the Revolution – how it would have been to live through it, lose everything and see the figures of Che Guevara and Fidel Castro end a regime of a despot but bring a country to its knees in other ways.
Now, with When We Left Cuba,  we follow a family who has settled in Palm Beach Florida and one of whom in particular wants revenge and goes to extreme lengths to get it….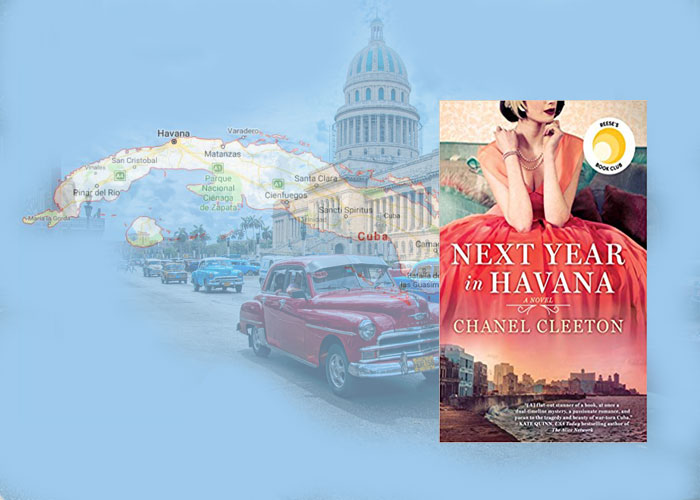 The first time we went to Cuba with Chanel was in her fantastic book Next Year in Havana
What a treat that was! This is a book which takes you to Havana in many ways. Through its political problems, its social themes, culture, people and everything in between. It's rare that a book gets everything so right and leaves nothing out, yet never feels overdone. If there's a book that can really transport you back to the 1950s when part of this book is set, then this one can and does with aplomb. Cuba of course then was a very different country to the one it is today. The time line set in 2017 allows you to see the development and the process of transformation the country has gone through and it's quite a journey!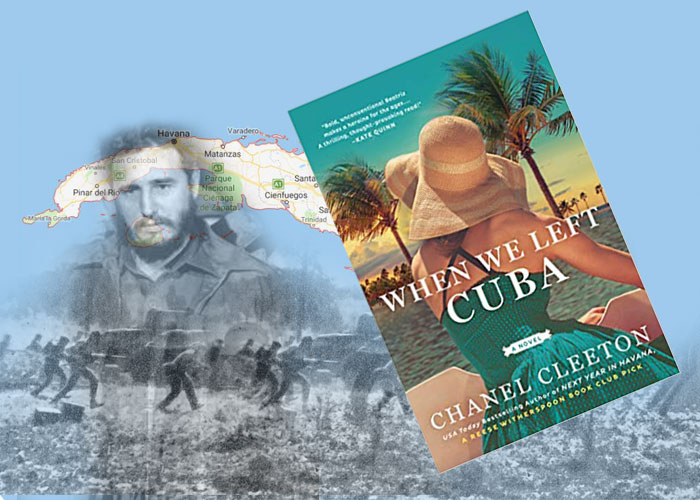 A standalone but a very clever follow up to the first book. You'll get so much more from it if you've read the first one and there are a few spoilers in this book, but not to spoil your reading very much.
"While the Perez family and their friends are entirely fictional, the events in the novel were inspired by the tumultuous Cuban-American relations in the 1960's." Here you'll sail through a history lesson of The Bay of Pigs, the Cuban Missile Crisis and Kennedy's assassination and everything is seen through the eyes of the characters. A very effective way of storytelling and a great history lesson to boot. The story always rings supreme though even though the background tapestry is as rich as you could ever hope for.
The novel reads smoothly and builds up a complex yet fascinating picture of wanting to return to your homeland but hating the man who caused you to lose it. It's moving and very emotional. There are spy thriller elements to this novel later on in the work Beatriz does for the CIA but this again gives another insight into her view of her homeland and her changing and confusing emotions it never ceases to create….
Happy travelling. Both books  highly recommended!
Twitter:  @ChanelCleeton   Web: www.chanelcleeton.com/