A Book Tour with Sue Moorcroft
Today Sue Moorcroft has popped into the BookTrail to talk about her novels and to provide cake. Always cake. When I heard that her new book out in May was called Just for the Holidays, with the awful weather we're having here in the UK, I thought it was good timing to go somewhere sunny and calm….
First though – what about a tour of the rest of her novels? Pick something out that you can read before you go off on holiday with her new book in May…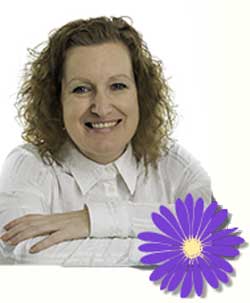 So are you a literary traveller Sue?
I've set books in Malta, France and America (and Italy should be coming up) as well as in the UK. I like to create a fictional place close to real places. That way, I have freedom to suit my setting to the plot but ground the book in reality.
Malta is special to you isn't it?
I was brought up there for nearly five years and feel it's still home. In The Wedding Proposal I made Elle and Lucas share a small boat for the summer. The boat, The Shady Lady, is moored in Ta' Xbiex because I used to be able to see the marina from our balcony when I was a child. I was able to combine holiday with research and wish I'd been able to write part of the book there, too.
Funny story about Love and Freedom….
When I wrote about Brighton for Love & Freedom my son was at university there. He used to ask if I was visiting to check up on him but I was able to say, with perfect truth, that I was on a research trip. It was useful to have him there because I could ring him to check on a detail I wasn't sure of.
My next book, Just for the Holidays, is due to be published on 18 May 2017. It's mainly set in Alsace, France, and I had a fabulous few days researching Strasbourg and the surrounding countryside. A very important part of familiarising myself with an area is to eat and drink plenty of the local fare, of course! So I did. (BkT: Method, I like that)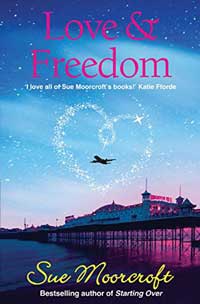 Which character from your books would you like to travel with?
Ronan from Just for the Holidays. He's a helicopter pilot and he could take me all over the place! I know single-engine helicopters don't have much of a range but I don't mind regular landings to refuel. It just adds to the excitement. (BkT: Love helicopter trips)
Why taking photos is very useful…
It's useful to have contacts in a location as well as to visit it myself. I actually moved the setting of Just for the Holidays in the planning stage because I remembered that a friend in Alsace had invited me to visit. Until then, I'd been going to place the book in the Dordogne, where I'd led a workshop and retreat.
I read about the location and list anything I already know is important. In Just for the Holidays I wanted to visit the Accident and Emergency department of a hospital so knowing which would be the appropriate hospital was helpful, for example. My friend showed me lots of areas of interest as well, and was invaluable with local dishes and wines. She also introduced me to a French friend who read the manuscript when it was in draft form to put me right on details (and the French). I find a digital camera (or phone) and notebooks are essential on research trips. (NB If I take my car to a location I try and remember to photograph the street sign where I leave the car! Then I don't wander around for hours trying to find it.)

Going on holiday with your characters…
The setting of a novel can be integral to the plot and form part of the conflict. In Just for the Holidays Leah, having decided long ago not to have a husband or kids, finds herself obliged to look after her sister's husband and kids. She ends up as the sole adult in charge of two teenagers in France, speaking little of the language. She has two vehicles and only one driver and isn't altogether sure what boundaries she should set her niece and nephew. It wouldn't be as difficult if they were in their hometown of Bettsbrough but putting the family on holiday in France increases Leah's conflicts ten fold.
Via setting, I like to think I carry my readers off to other places, whether that's another country or to 'my' village of Middledip, where several of my books are set. It should be an interesting place and a place readers will enjoy spending time.
Thank you for inviting me onto The Booktrail. I hope you've enjoyed a flash tour of my books.
Best-selling author Sue Moorcroft writes contemporary women's fiction with occasionally unexpected themes. A past vice chair of the Romantic Novelists' Association and editor of its two anthologies, Sue also writes short stories, serials, articles, writing 'how to' and is a creative writing tutor. She's won a Readers' Best Romantic Read Award and the Katie Fforde Bursary.
BOOKTRAIL BOARDING PASS: