#TravelTuesday – Books set in parks
Following a lovely shout out by Northumberland Park today, Travel Tuesday is all about books set in a park – with a few in Northumberland Park of course – to celebrate the rural heritage possible across the UK's rural landscapes. Why not go and visit one of the many parks up and down the country where there's a book set and feel the actual grass and see the actual trees  of the book you're reading!
Take care when you head down to one of the parks in this Travel Tuesday selection however -these books give a very unique view and feel of the parks in question!
Don't look down if you are brave enough to go in a hot air balloon ride! Not if you've read this Sharon Bolton experience!
Careful you're not in a group like the one in Six stories. Just as well Scarclaw Fell is fictional! It' s where the body of teenager Tom Jeffries is found at an outward bound centre. A tragic accident they say. But was it? There are some who believe that it was altogether something much more sinister.
If you really want to find  out about the history and spooky heritage of the Northumberland park, then look no further. Mari Hannah has more than put it on the map.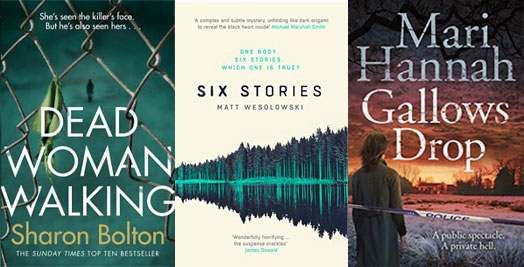 The Ambulist is the man who walks forever. Through the plains and vales of Northumberland…
"January's grip on the city and its river, on the fields and copses, peat hags, fells and mosses of the hill country did not loosen. If spring inseminate humans with the urge to leave and autumn whispers the need to return, to retrace, then winter is the season of the hearth, a time for staying: for stories, for magic, for fear of the night and longing for dawn's unveiling"
Well kind of, the tree at Sycamore Gap has become iconic for many reasons  -notably the fact it was where scenes from the Robin Hood film were shot. More iconic still, is the fact that hugely successful local author Louise Ross set one of her books at this very spot and even put it on the cover. So it's now the tree known for its role in the DCI Ryan and Anna novel Sycamore Gap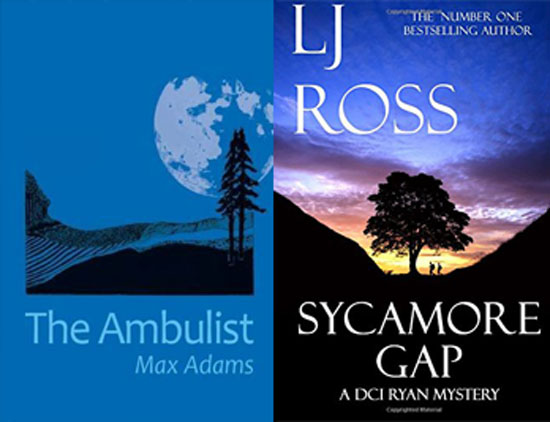 So,  if a visit to Northumberland Park isn't on your plans for a nice walk over Christmas or the New Year, why not? You could always read one of these books first and then go when it's warmer. But the real adventure whenever you go, is walking in the footsteps of authors and their characters….