Paris – KATE BEAUFOY – Liberty Silk weaves its magic..
Today is the day that the lady who wrote this wonderful book comes round to Booktrail towers in her Liberty Silk dress and dainty shoes to share the story behind the story with us. It really was a book that made an impression on us – based on real life and the author's grandmother no less! Given the nature of the novel and the time period in which it is set, we have the posh china out that normally is just reserved for royalty and have ordered a rather fine looking dress cake . Oh that's enough polishing the cake forks….here is Kate herself…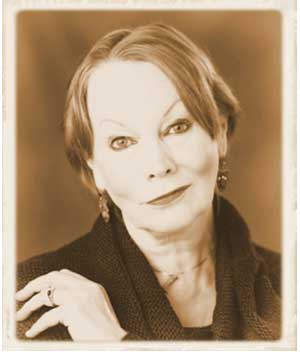 Hi Kate, How honoured we are to have you over here today! It's great to see you – your novel Liberty Silk was a firm favourite of 2014 here at the booktrail and it told a wonderful story! Thank you for bringing your photo album to show us as well.
What a remarkable story this is and based on real life? Can you tell us more about your story?
The inspiration for the novel came from letters my grandmother wrote whilst on honeymoon in France and Italy in 1919. My grandparents met while doing war work in Rouen just after the Armistice. They fell in love at first sight, and were engaged just five weeks later. The backstory is based on these letters; however, the rest of the story is fiction. My grandmother in reality had such a carefree life that I had to make things a little more difficult for her, so as to lend the narrative some dramatic tension!
What kind of research did you do of the locations in the book?
The Irish locations I was already familiar with, especially the area around Kylemore Abbey, where both Lisa and Cat were educated: my daughter boarded there. Sadly, I didn't make it as far as Hollywood, but I did travel to Italy, where I followed the route my grandparents took, as prototype backpackers. They spent some weeks in Florence – the pension they stayed in is still there, overlooking the river Arno – my grandfather made a sketch of the view. In the Piazza della Repubblica I sat at the terrace of the café where they celebrated my grandfather's birthday, and where Jessie gave him the beautiful sketchbook that features in the novel.
How did you 'get into' the time periods? Paris in particular
I am one of the few people I know who actually hates Paris! Any time I have visited, there have been rail strikes or museum strikes or it has been raining nonstop, and I can't stand the snootiness of the Parisiennes. However, reading about the city was fascinating; biographies of Coco Chanel, Ernest Hemingway and Picasso were particularly helpful, and George Orwell's Down and Out in Paris and London was an invaluable insight into the seedy underbelly of the city
As for Hollywood – I have countless books set around the time of its glamorous heyday, which were invaluable for research purposes. Writing the book gave me a great excuse to re-read Scott Fitzgerald's novels, many of which are set in not just the places, but also the eras I covered.
Are all the characters based on real people? Can you tell us more about your grandmother?
She was a true adventuress! One of the first women to graduate from Cambridge, she was passionate about the arts: in later life she hosted a literary salon in her house in Edinburgh. My grandfather – Scotch – was indeed an artist: he was the template of the rather sexy art master in The Prime of Miss Jean Brodie. Celebrities in the novel – Coco Chanel, Scott and Zelda Fitzgerald, Lana Turner, Picasso, Don McCullin – appear as themselves. The Greek Count, who is the most sinister of my cast of characters, met my grandparents in Florence. He was travelling with a beautiful child, and my grandmother genuinely feared for her wellbeing.
Do you own a dress from Liberty's?
Yes – the actual evening dress that features in the novel came from Liberty, and now belongs to me. It was handed down from my grandmother, along with other artefacts that provide key plot points in the novel – the cabochon sapphire ring, the Egyptian charm, the leather-bound sketchbook and – of course – the original cache of letters. You can see images of all these heirlooms on www.pinterest.com/libertysilk/
If you could buy something from Liberty's what would it be and why?
I would love to have the chaise longue that belonged to my grandmother reupholstered in archive Liberty print.
Which song or songs could we listen to when reading the novel – to get us in to the mood for the change of setting?
What a great question! It would have to be Ragtime for Jessie; Big Band dance music for Lisa, and Jimi Hendrix or early Rolling Stones for Cat.
And with that the cake is further demolished and we put a record on the gramophone and start up a ragtime number. Before we know it we're both out of our chaise longues and dancing to the music. Best leave it there I think. We could be here a while. Take it away!
Booktrail Boarding Pass Information:
Pinterest: /libertysilk
Facebook: /kate.beaufoy
Web: katebeaufoy.com