My Place in the Book World – Anita Frank
Books, inspiration and bookish memories of Anita Frank
The author of The Lost Ones invites you to sit in the hallowed halls of Greyswick Manor where she sets her novel, you have to ask yourself if it's a good idea. It's a large and imposing place, filled with noises and strange whispers coming through the walls. Doors creak, the light flickers, but she did send a nice horse and cart to pick me up so I caved in….
Why am I in this haunted house? Well to meet Anita Frank and to find out what is….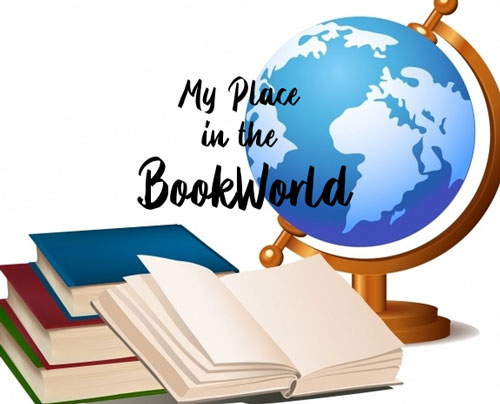 Where is your favourite reading and writing location?
 I write sitting on the sofa in my lounge, opposite the French windows which open out onto the garden. I love being able to incorporate whatever I can see happening outside – the weather, the wind blowing through the trees, animal/bird activity – into my prose. And it's a great position for general daydreaming!
You can go for a solo holiday anywhere in the world, where would you go?
 Ooh this is such a hard question! I haven't travelled much, so there are loads and loads of places I would just love to visit such as Prague, Vienna, Ljubljana,  the Dalmatian coast, the Norwegian fjords.
However, if I was going to do a solo holiday I think I would like to go to a horse ranch in Wyoming or Montana. I've been nurturing a book idea for years set on a horse ranch, and it has a country music soundtrack. Confession time: I'm a huge country music fan, so I would love to immerse myself in that environment and hang out at some country bars to help bring the story to life. I would have no choice but to go alone, as no one I know can bear country music. Maybe one day…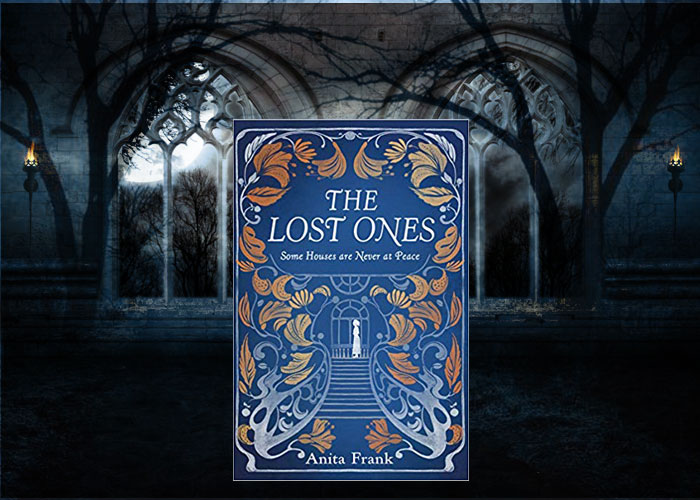 Which books do you choose for the beach?
 I find beaches quite distracting (and haven't had the luxury of reading on one ever!) so I think it would have to be something quite light, fun, and probably something I've read before, so I can easily dip in and out of it. Perhaps Asking For Trouble by Elizabeth Young or Playing James by Sarah Mason. Both of these are guaranteed to leave me with a warm fuzzy feeling and never fail to bring a smile to my face.
Your favourite place to read?
On the sofa in the lounge (preferably home alone, with a cup of tea, a bar of chocolate and the dog keeping my toes warm!)
What books give you the best book memories?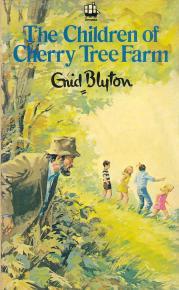 I spent my childhood devouring Enid Blyton books – Mr Galiano's Circus, the Faraway Tree, Naughtiest Girl, St Clairs, Famous Five, the Secret Seven – but it was The Children of Cherry Tree Farm that had the greatest impact on me.  I read it for the first time when I was six and I remember my mum making me read several pages aloud – she thought it was beyond my capability and didn't believe I could properly read or understand it. Well, I proved her wrong. Returning to it several times during my childhood, it fired my desire to write stories of my own.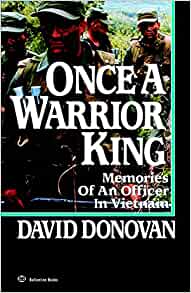 Rather bizarre I know, but I became fascinated by the Vietnam War when I was thirteen. I was surrounded by American television series that had Vietnam veterans as characters – The A Team, The Equaliser, Magnum, Hunter and McCall (anyone else remember that one?!), and Platoon had just come out. I really wanted to see it, but I was underage – so my brother bought me the book of the film instead. It piqued my interest in the conflict, and I followed it up by reading Once a Warrior King, which made an indelible impression on me.
VIETNAM – Once a Warrior King by David Donovan
I read Vietnam histories and memoirs almost exclusively for years after that, and in 1998, fulfilled my ambition to visit the country, spending three weeks touring Vietnam, with a three day visit to Laos. It was an amazing experience, and one I shall never forget. Finally being in that landscape brought to life all the books I had read, and helped me better understand the experiences of the soldiers who had fought there, as well as the horrors and deprivations that the Vietnamese people endured with such incredible fortitude.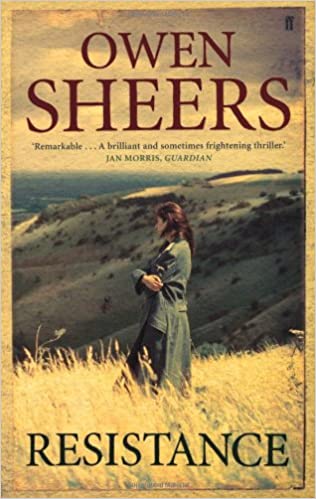 I love these two books – and the place they have in common: Wales. My little boy has intractable epilepsy, and we couldn't understand why we ended up having an emergency admission to hospital either during or immediately after our summer holiday. Eventually we realised the long distances we were travelling – the four hour plus car journeys to reach our destinations – were setting him off.
WALES – Here Be Dragons by Sharon Penman and Resistance by Owen Sheers  
We knew we could do the 2 ½ hour journey to my parents in Shropshire without triggering a bad epileptic episode, so we decided to limit our holiday journey time accordingly – but where could we get to? Wales!
A quick nip down the M4 and we were amongst the dark hills, hidden valleys and rugged landscapes that are as much a character of these wonderful novels as the protagonists themselves. And no hospital admissions!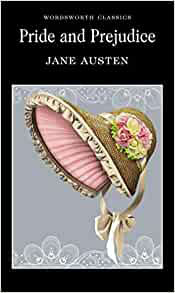 I had to read this book for my GCSE English. Up until that point I had avoided reading the classics as the language was different. I feared they would be difficult to understand. However, having little choice in the matter, I begrudgingly started…and within a few chapters I was hooked. The wonderful story and fantastic characters aside, I loved the big houses. From then on, I was finally able to imagine what life in stately homes might have been like back in the day.
Growing up, my family had no interest in visiting National Trust properties. I rectified that as soon as I was old enough to take myself. I LOVE wandering around stately homes and picturing life above and below stairs. Such visits are a magical experience for me.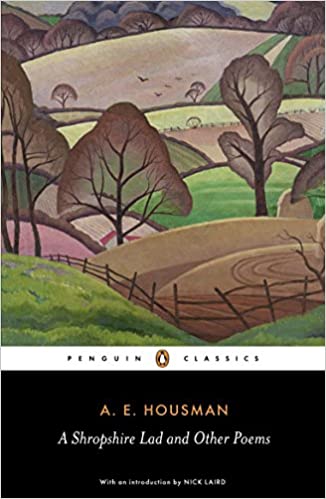 This work has significance for my life for three reasons. I'm a very proud Shropshire lass, so there had to be a little something of Shropshire in this list. I must point out however, that Housman himself was not from Shropshire! Secondly, this anthology of poems, originally published in 1896, enjoyed great popularity during the First World War. It has themes of military service and dying young which resonated with the brave boys marching off to the trenches.
ENGLAND – A Shropshire Lad by A E Housman 
Within the poem 'The Land of Lost Content' is the line – 'What are those blue remembered hills'. This line proved to be the inspiration for Dennis Potter's 1979 play – Blue Remembered Hills. In 1997 my now husband and I became engaged while he was acting in, and I was stage managing, a production of that very play in Putney. We were married later that year and have just celebrated out 22nd wedding anniversary.
Books really do make a difference to someone's life. Anita found her husband via a book! Now isn't that just the most magical thing you ever heard? What a wonderful account of your author life and place in the bookworld!
Twitter: @Ajes74