A Shropshire Lad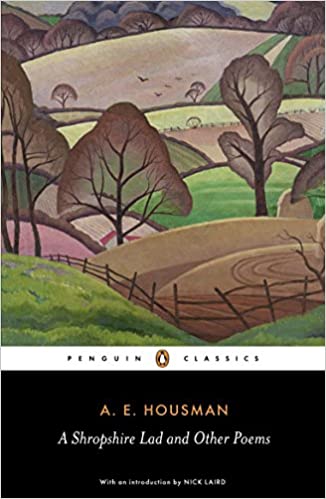 Why a Booktrail?
Poems about Shropshire
What you need to know before your trail
Set in a semi-imaginary pastoral Shropshire, Housman's verse considers the helplessness of man, the fragility of life and the terrible effects of war, against the background of an achingly beautiful countryside.
Inspirational for generations of readers, A Shropshire Lad, with its sweeping themes of youth and love, has found its way into the canon of English folksong and has been set to music by composers George Butterworth, John Ireland and Ralph Vaughan Williams.
Travel Guide

Shropshire through poetry
Because I liked you better
Than suits a man to say,
It irked you, and I promised
I'd throw the thought away.
To put the world between us
We parted stiff and dry:
'Farewell,' said you, 'forget me.'
'Fare well, I will,' said I.
If e'er, where clover whitens
The dead man's knoll, you pass,
And no tall flower to meet you
Starts in the trefoiled grass,
Halt by the headstone shading
The heart you have not stirred,
And say the lad that loved you
Was one that kept his word."
"Stars, I have seen them fall,
But when they drop and die
No star is lost at all
From all the star-sown sky.
The toil of all that be
Helps not the primal fault;
It rains into the sea
And still the sea is salt."
BookTrail Boarding Pass: A Shropshire Lad
Destination/location: Shropshire  Author/guide:  A.E. Housman  Departure Time: 1940s
Back to Results