Resistance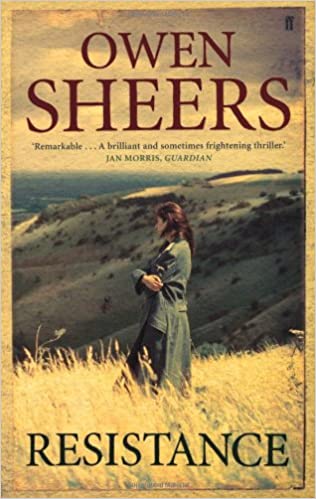 Why a Booktrail?
1944: War comes to the Welsh valleys
What you need to know before your trail
The women of a small Welsh farming community wake one morning to find that their husbands have gone. Soon after that a German patrol arrives in their valley
Travel Guide
BookTrail it to the Welsh Valleys
Olchon Valley
`George had heard of entire villages outside Hereford that now lay empty. Neat rows of pock-mark bullet holes in the walls of village halls and churches were the only reminders of what had happened there.'
The novel evokes a small farming village in Wales. The women in the village wake up one morning to discover that all the men are gone. They are confused and scared but realise it's up to them now to hold things together. However, before long, the Germans arrive. The German soldiers stay on during the winter and start to integrate more with the villagers and their way of life. Everything changes for everyone.
Life on a farm, and life in a rural village is depicted here throughout.
BookTrail Boarding Pass: Resistance
Destination/location: Wales Author/guide: Owen Sheers  Departure Time: 1941
Back to Results