Meet The Caledonian Crime Collective
The Caledonian Crime Collective… where to begin.
The crime genre is a huge, amorphous, wonderful community.
All around the world there are fantastic writers doing brilliant work in the most dark, disturbing and delicious way possible.
And no more so than in Scotland.
The rise and rise of Tartan Noir is well documented – with some of the. biggest, best and most read names of the genre hailing from north of the border.
While Ian Rankin, Val McDermid, Chris Brookmyre and host of others are now household names, there are a host of other writers from Scotland doing equally wonderful work.
That is where the CCC comes in.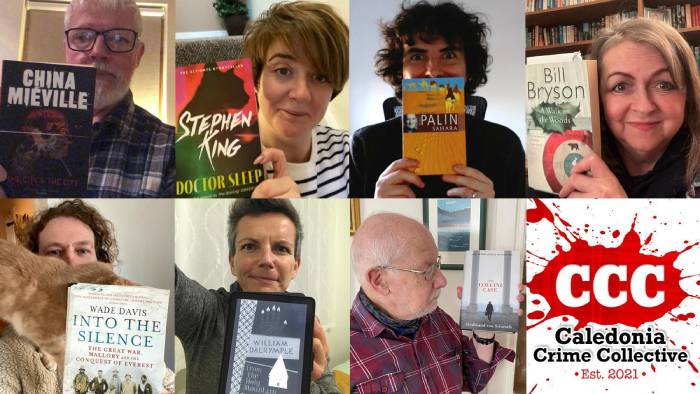 The brainchild of the brilliant Emma Christie, the group consists of seven Scottish crime writers working in different fields and subsets of the genre.
From tense police procedurals to psycholoigical thrillers, by way of a cosy mystery or two, the group offers a wide ranging taste of what the Scottish crime writing scene has to offer.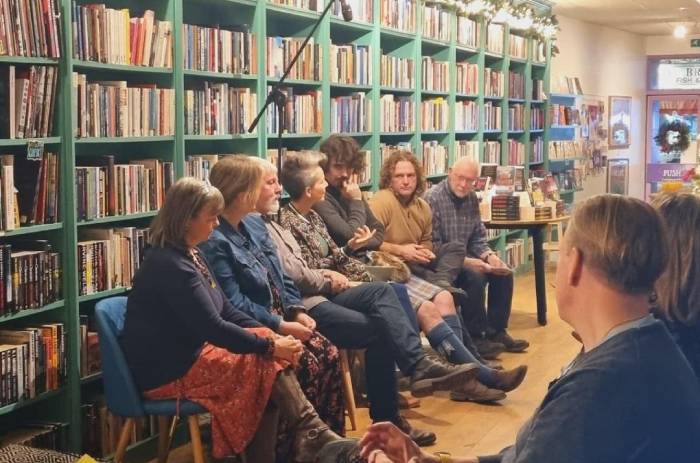 In no particular order, Marion Todd, Allan Martin, Andrew James Grieg, GR Halliday, Deborah Masson and Jonathan Whitelaw all join Emma in bringing their own views, ideas and knoweldge of the industry to anyone who will listen.
Through various online and in person events, the group has carved out an audience that brings together all the good, bad and ugly parts of what it means to be a crime writer.
Not a bad achievement in 18 months or so – especially considering there are members in Spain and Canada.
While the group has an outward facing mission – to help promote new writing and inform and help other scribes hoping to make it in the industry – there is also a more personal element to the group.
As Jonathan explains, having the ear of your peers in a job that's notoriously lonely is worth its weight in gold.
He said: "The CCC has been a wonderful experience from start to finish.
"We're all at very different stages of our careers and write very different stuff. And that means we have some very interesting conversations about the industry.
"But there's more than just the proffesional discussions.
"The group has become a forum for all of our worries, strife, joy and successes, in the writing world and beyond.
"Writing is often described as a lonely profession, but being part of the CCC has all but eliminated that notion.
"We speak everyday in WhatsApp, which is always great fun.
"As I'm based in Canada, it always makes me smile when I wake up and find there's been a whole conversation ongoing overnight.
"Although I'm not sure the guys appreciate me waking them up at 3am with my banter."
It's always a special moment when the CCC come together.
The recent Bloody Scotland festival in Stirling proved to be a reunion, with the gang meeting up across the weekend.
And Jonathan says that seeing old friends is as much part of the collective as the writing.
He said: "Bloody Scotland was a fantastic chance to see everybody.
"Myself, Gareth and Emma were even part of the Scotland footie team that beat England on the Saturday.
"From sharing war stories to catching up over a drink at the bar, just knowing that you had five or six other friends already there was a lovely safety blanket that I think we all enjoyed."
Looking to the future, the group continues to support each other as the never ending cycle of events, festivals and launches run throughout the year.
And they are very much looking forward to championing more emerging voices in the thriving Scottish crime fiction world.
Hope you have enjoyed meeting The CCC. Lots more to come with each of the authors coming to BookTrail Towers to tell you even more secrets and gossip…watch this space….
Meanwhile, get acquainted with the gang's work here: