Discover Oslo with Jo Nesbo
Nordic Noir is not the same without Nesbo
You have to admit, you can't talk about Nordic Noir without mentioning the great Nesbo. I do realise I've just made him sound like some sort of magician but then that's exactly what he is to be honest. A word wizard, a conjurer of chapters and a not-to-be-missed Norwegian author.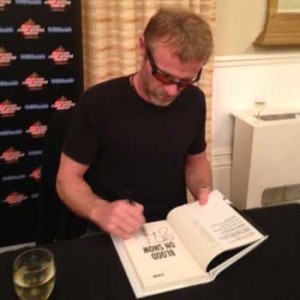 I haven't been to Norway in real life, but with this writer's novels, I've really managed to get under the skin of the country – especially the capital of Oslo…….
Kuba Park
Cuba park is located on both sides of the Akerselva river and it's been a park since around 1928. Nowadays it's used for cultural events and concerts but in the novel The Thirst, it's close to a club where the novel opens and where danger is just around the corner….
Sofies gate (Street) Novel: all of them
You can't go to Nesbo's Oslo without visiting the very street where Harry Hole lives! Imagine standing here and walking past his house and walking in his very footsteps……
Now it's time to face my  fear and revisit The Snowman.…or at least in daylight hours…when it's not snowing in real life…this is Frogner park which is where Harry spends some time investigating inthe novel. imagine building a snowman here!! OMG
Vahls gate
You might want to be careful here though as Harry Hole chases a man with a machine gun in the novel The Redeemer.
Staying  in the Redeemer, This next place is less stressful…
Sofienberg park
'Harry stood up and went over to the window. A man was ambling across Sofienberg park"  This is a lovely park and very popular but  it's history is very Nesbo – it used to be a cemetery until the city officials decided that it was inappropriate for a cemetery to occupy such a large area in the centre of the city. As a result, almost the entire area was converted into parkland between 1918 and 1972.
The Opera House
Time for the Phantom now and a unique view of the city's opera house : "Did you know that the marble is called Carrara marble and that the Opera House costs every Norwegian more than two thousand kroner?"
From culture….to the Nesbo Noir area of the city….. the Gamlebyen Cemetery…………and not far from where Harry Hole works….
"Gamlebyen Church was a brisk eight minute walk from Police HQ"
Better let Harry get back to work now….hope you've had a nice wander around the city of Nordic Noir.
Happy literary travels!