Dark underbelly of Italy -With Sandrone Dazieri
A special interview today. Conducted in Italian ….with the wonderful author of Kill the Father and Kill the Angel….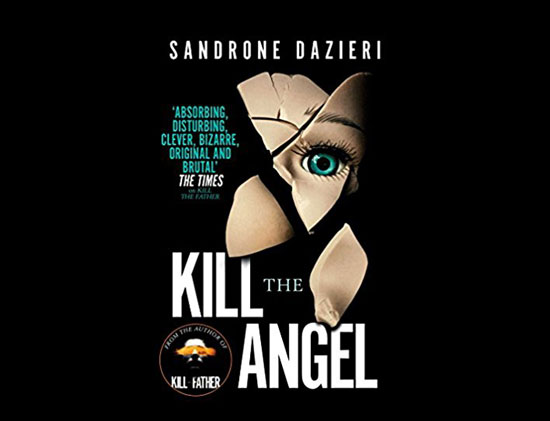 It's very kind of you to speak with The BookTrail today! Honoured to have you here. Ah the questions we have about this five star read!
The novel starts with murder on the train! Why did you want to start that way?
For three main reasons; a literary reason, a technical reason and a personal reason. I wanted to borrow a classic literary style, in gothic novel vein, as in Bram Stoker's Dracula where a haunted ship slips into port with only dead bodies on board. From a technical perspective, I'd noticed that whilst planes and airports have thorough security to combat terrorism, Italian trains  have neither metal detectors nor bag checks, making it very easy to slip a concealed object on board. Then my personal choice fell to a train journey on the Milan to Rome line as I know it so well, I take these trains often and know for a fact that there are no scheduled stops between the two cities and the carriage windows are sealed shut. I've often imagined that if anything were to happen during a journey on that trainline, there would be no chance of escape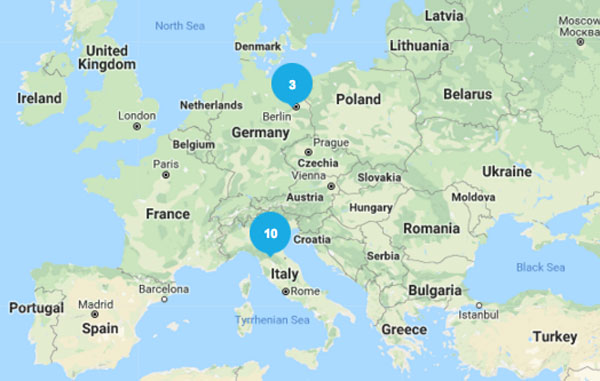 Location is very important to you in your novels…..
I thoroughly research the places I describe, although I do take liberties with details. For this new novel I spent three months in Berlin, a fortnight in Venice and before that, took a trip to Ukraine.  My wife Olga is of Russian descent so was able to help out with research into Soviet archives about the Cold War. In 'Angel' there are also some nods to the Russian mafia and, although real names have had to be changed, the characters used are authentic. My wife was also useful as a translator of these characters.
Where do you write? At home? What environment do you need to be most creative?
I write best if there is no one in the vicinity and no sounds of life intruding my thoughts. That's why I prefer to write in my study in the Pergola hills, in the Marche region, in the centre of Italy. I usually switch off my mobile while writing and only a few of my closest friends know the landline. I really do envy other writers who can compose wherever they may be, but I just can't do it. Every time I change city I waste at least 3 days just deciding the best place to set up my laptop.
Top tips for visiting the locations in your latest thriller?
As regards travel tips, a night time stroll off the beaten tourist track in Venice is great, the streets are deserted, there's no sound except running water and there's a work of art around every corner. For youngsters I'd suggest Berlin clubs for the dancing, as described in my novel Berlin clubbing is amazing.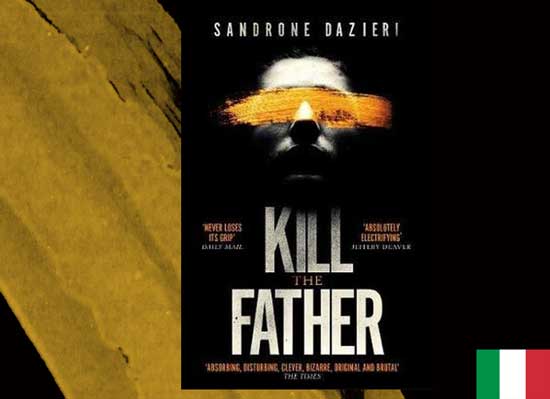 What do you do when not writing – ie to escape the darkness you create?
I write every day of the week, including Sundays and normally from ten in the morning until eight at night with short breaks. I use the mornings to write the scripts for my True crime show on Italian national radio. I spend afternoons on novel writing and the latter part of the day on screenplays. My focus does change depending on deadlines, I'm just finishing my third and last novel in the Dante & Columbo series, so that's got my full focus at the moment. I do have to change my writing routine when I'm on set or when I've got meetings for radio or cinema projects, but I try to send a colleague in my place, I do hate meetings! I've tried to come out from the shadows more in the past but it's part of my nature so I just gave up trying to change. When I'm not writing I write, meditate, cook, read and watch TV drama series. meditation is a powerful tool, along with anti-depressants, to keep balanced.
Grazie mille Sandrone!