Gothenburg Book Fair Day 3
Saturday at Gothenburg's bookfair
Gothenburg Book Fair Day 3 – I've so missed bookfairs and book events this year. Missed seeing my book friends in real life – that's been the hardest thing ever…..just don't mention Harrogate to me (sob!)
There has been many silver strands in the dark clouds however and today was one of those silvery days when I sat with a coffee and met all the Swedish authors I love. It was SUCH a packed programme and apart from getting up to get more fika (which I am told is Swedish law) I've barely moved from my chair.
This is how it all started this morning. PLANNING is key. Or if you are like me, all you write down is SEE EVERYTHING YOU POSSIBLY CAN.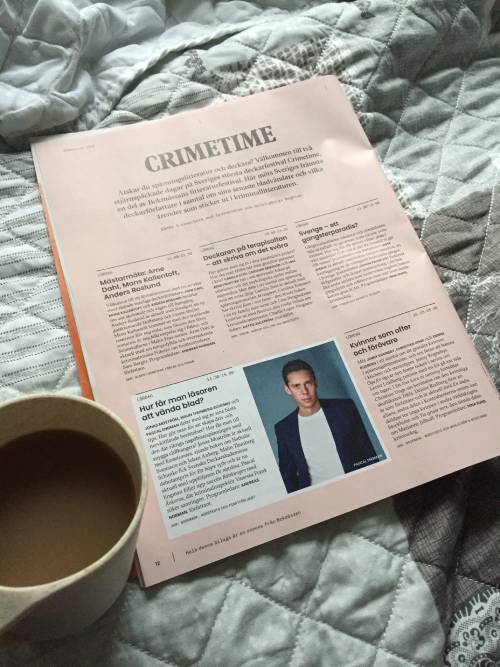 And BOOM what a start! Arne Dahl no less with Mons Kallentoft and Anders Roslund. All three very fine writers and grouped here under the heading 'Masters of Crime' as indeed they are.
Time for a bit of therapy next with Camilla Sten, Caroline Eriksson and Lina Bengtsdotter chatting about relationships between characters and what makes them tick, not to mention the games people play. I wanted to see (and wave) at Camilla as she wrote one of my favourite Swedish books of last year – THE LOST VILLAGE which I reviewed here. It's coming out in the UK in March 2021 and is about an entire village that seemingly vanishes overnight. Recommended!
Time then to head over to meet Pascal Engman, Jonas Moström and Malin Thunberg Schunke. They talked about how cliff hangers aren't the most important part of getting readers to turn the pages as it's all about instinctive storytelling, a good ending, believing in your readers and much more. Pascal was a fan of series and standalones but was keen to point out that bad guys need their stories told too – he writes about Police Inspector Vanessa Frank who is his vehicle for seeking out their stories and then the truth…
The panel which discussed Women as victims and perpetrators was interesting. Denise Rudberg had a lot to say on this since she's written about three women who were codebreakers in Sweden during WW1. (Review here) This was a man's world and women were forced to fight for their rightful place. They were doing vital jobs but were still judged on their appearance.
Jenny Rogneby who writes the novels about Leona Lindberg of Stockholm's Violent Crimes Division was also keen to talk about how women were fighting back. Women are capable of taking risks and showing what it is to have guts all the time.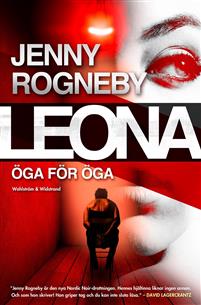 No sooner had I finished fika no 5, then it was time to head over to see who had won a prize in this year's CrimeTime Gothenburg Awards
Best Swedish crime book of the year: Sofie Sarenbrant – winner for the second time in a row. The prize The is based on statistics for her three most recent audio books. Her protagonist is Detective Inspector Emma Sköld.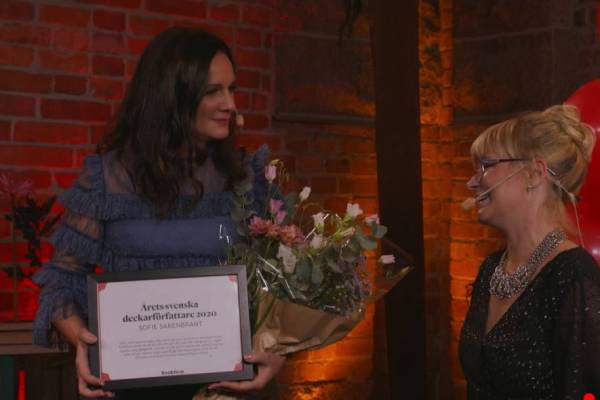 Best Swedish crime debut: Det sista livet by Peter Nyström, Peter Mohlin – a new series about FBI Agent  John Adderley  who testifies in a high profile case in America which leads him to having to move to Sweden under a false identity….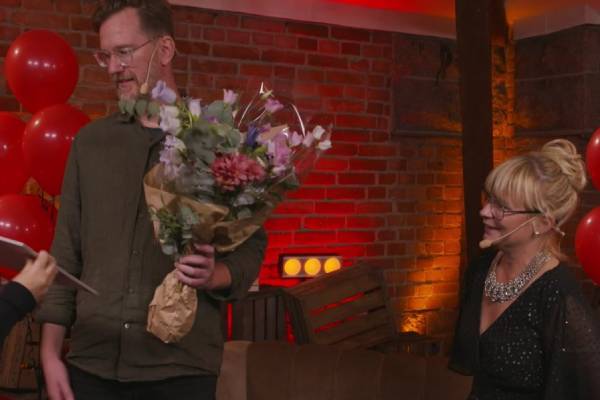 I have so many books I need to read now! There's a handy button on the site to go and visit the bookshop…..I could be some time. Should have emerged by tomorrow for the last day of the festival but who knows…
Susan