#BookTrailAdvent – Day 9
#BookTrailAdvent has been visited and graced by some fantastic publishers this week – and today is the turn of the lovely Karen Sullivan at Orenda Books. There should be an Orenda Book on your Christmas TBR pile to be honest. If you haven't, then read on and there's plenty of goodies to choose from here….

What book will you be giving as a present?
I often give Orenda books, because they are the perfect gifts! Depends on the person. My youngest son will be getting the usual fare of Matt Haig, David Walliams and Jeff Kinney! A book I've recently loved is Grief is a Thing with Feathers, and I think I'll be giving that to a few people! I always give people at least one book.
Which Xmas food do you love or hate?
Love the usual – turkey and roast ham, and all the trimmings. I am not a huge fan of Christmas pudding!
Do you have a book you have to read at Xmas or are saving to read?
I have a stack of books here that I'm dying to read, many of which are proof copies of books by authors who I'll interview on the Orenda community blog. I haven't done my own 'book Christmas list' yet, but I always ask for (and receive) loads, and they make up my much anticipated holiday reading! I'll probably ask for Glorious Heresies, Jessie Burton's The Muse, and Val McDermid's Out of Bounds. And the new Clare Mackintosh.
What has been a reading highlight for you this year and why?
I loved  The Trouble with Goats and Sheep. I am a sucker for beautiful writing, and this one, and probably Tracey Chevalier's At the Edge of the Orchard and Hanya Yanagihara's A Little Life were my favourite non-crime reads. The latter broke me!
What are you most looking forward to next year in books and why?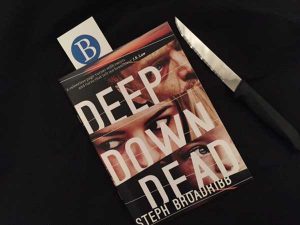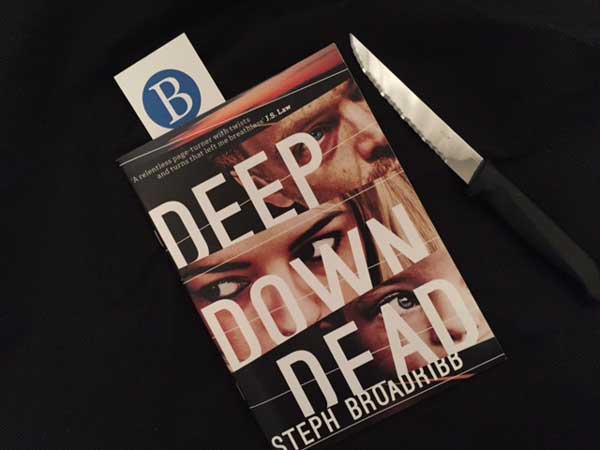 Well, first of all, we've got some STUNNING debuts coming – Steph Broadribb's action-packed thriller Deep Down Dead, a gorgeous retelling of the selkie legend by Su Bristow, entitled Sealskin, a creepy Cumbrian psychological thriller – Exquisite – by Sarah Stovell, a terrifying Serial-style thriller by Matt Wesolowski, entitled Six Stories, and Johana Gustawsson's French Noir thriller Block 46. Repeat performances from loads of my other authors, too. Off the Orenda spectrum, I've had sneak previews of Fiona Cummins' Rattle and Erin Kelly's He Said, She Said and they did not disappoint! A big percentage of writers the genres I publish and love have a book every year, and I'm first in line to get them! I see Sebastian Barry has a book out in January (Days Without End), and I love his work!
If  you were spending Christmas in the location where the book you're reading is set, where would you be going? (What's the book? please give title)
I've just been to Iceland, so that rules out Ragnar Jonasson's Dark Iceland series! I've also recently been to Bergen, where Gunnar Staalesen sets his Varg Veum thrillers! It will have to be Finland. I've published three of Kati Hiekkapelto's brilliant crime novels (the Anna Fekete series), most recently The Exiled AND now Antti Tuomainen's The Mine. So Northern Finland it is!
Where do you love to read? Does your favourite reading spot change at Xmas?
In bed or on the sofa in the sitting room. fortunately, my children all vacate the latter when they have new games and things at Christmas, so the sofa is all mine!
What's great about being a publisher at Xmas?
Creating amazing books that will become gifts for lots of people, and provide hours and hours of pleasure!
Do you read books set in snowy locations or are you more likely to read sun based reads during the winter?
Given that I publish a lot of Nordic crime, I am often transported to snowy locations; however, Michael Stanley and Paul E. Hardisty always give me some sunshine noir! I will read anything that's an excellent read, regardless of where it is set!
Which fictional characters would you invite to your house at Xmas and why?
Anne Fekete, Claymore Straker, Varg Veum, Ari Thor, Robert Finlay, Detective Kubu … you see where I'm going with this? I might be able to offer some guidance…
Highlights for 2017
Almost too many to mention! Ari Thor returns in Rupture, translated by Quentin Bates once again; we've got a new Varg Veum thriller by Gunnar Staalesen, called Wolves in the Dark (trs Don Bartlett), the sequel to Wicked Game (Deadly Game) by Matt Johnson, Louise Beech's newest, Maria in the Moon….
Dying to Live by Michael Stanley, Paul E. Hardisty's Reconciliation for the Dead, the third in the Claymore Straker series, The Man Who Loved Islands by David Ross, which wraps up the Disco Days trilogy………..two FABULOUS Norwegian thrillers: Kjell Ola Dahl's Faithless and Thomas Enger's Cursed, both of which continue hugely popular series … Antti Tuomainen's The Man Who Died, all of the debuts above and more! I cannot WAIT!
Highlights indeed! Thank you very much Karen for a brilliant Christmas rundown of everything Orenda! Visit Orenda Books right now