Travel to Malta With Jane Jesmond and Cut Adrift
Cut Adrift in Malta with Jane Jesmond
We're off to Malta today with Jane Jesmond. Don't think it's going to be a peaceful holiday though – but if it's  a gripping adventure you're after!?…..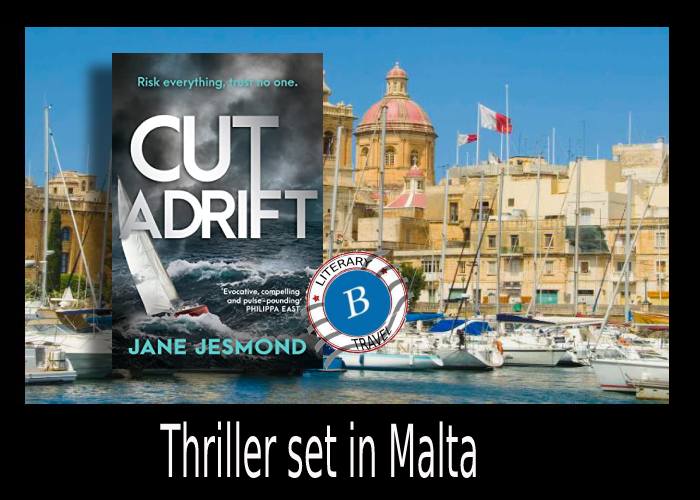 The right setting brings an extra ingredient to a book. On The Edge, the first in the Jen Shaw series of thrillers, was set in Cornwall whose secret coves, wild moors, lighthouses, sheer cliffs and abandoned mines were a wonderful setting for a story of smuggling and murder, full of chases and risky climbing sequences as Jen Shaw is a free-climber with a love of adrenalin-fuelled escapades that she barely succeeds in controlling.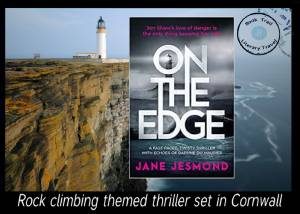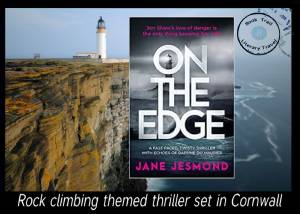 So when I started writing the second Jen Shaw book, Cut Adrift, I was hoping to find an equally appropriate and exciting setting for the heart of the story and it didn't take me long to realise Malta was the perfect place. A tiny archipelago (and it is tiny – smaller than the Isle of Wight and less than a quarter the size of Skye) made up of three islands, Malta, Gozo and Comino, whose position in the middle of the Mediterranean, caught between Africa and Europe has made it a prize to be a fought over.
Every major civilisation from the Phoenicians onwards, has conquered and ruled Malta and left its mark. This small country is crammed with fascinating glimpses of its history from the vast prehistoric underground Hal Saflieni Hypogeum burial chambers, through the palaces, engineering works and cathedrals built by the Knights of St John right up to evidence of British rule prior to its independence in 1979.
Malta has been a place of refuge for the tides of humanity displaced by wars and famine over the centuries. In other words, a perfect setting for my story about homelessness and exile. And there were so many places on Malta I would have liked to use as a backdrop to the action of Cut Adrift but the book would have been far too long if I'd included them all!
I wanted Jen to stay somewhere beautiful that would contrast with the poverty and misery she experiences elsewhere and Marsaxlokk, an absolutely picture-perfect fishing village, famous for its brightly coloured fishing boats bobbing in the harbour was perfect. Sometimes tourist hot spots like this loose some of their soul but Marsaxlokk hasn't.
Mdina, one of the best examples of a medieval walled city and Malta's capital before Valletta, is one of the most beautiful and atmospheric places I have ever visited. With its narrow alleys winding between tall houses and occasionally passing through squares lined with old palaces, its huge city walls built by the Arabs and its magnificent Gate built by their arch enemies, the knights of St John when they governed Malta, even Jen has to take a break from rescuing people and wander around to appreciate its beauty.
I lived on the Mediterranean coast of France for many years and was expecting the coast of Malta to feel very similar but it has a beauty all of its own. The creamy limestone cliffs often descend straight into the turquoise waters but sometimes they form a shelf or pavement ideal for sitting and gazing. I used an amalgam of many places as the setting for Ma's yoga classes and I'd strongly recommend anyone visiting Malta find the time to walk the coastal path both on the main island and also on its picturesque sister island of Gozo.
And finally, and also on Gozo, I want to mention a place that I would have loved to include in Cut Adrift but never managed to – The Salt Pans near Xwieni Bay. A flat sweep of square indentations in the limestone, they've been used to harvest salt from the sea since Roman times and still are. The process itself, using nothing but the sea, sun and wind is fascinating but they're also visually stunning, changing with the light and the sun, and at their most striking at sunset. Not to be missed!
If you do go visit Malta, make sure you sample the prickly pear jam!
BookTrail Boarding Pass:  Cut Adrift
Twitter:  @AuthorJJesmond  Web:jane-jesmond.com