Cut Adrift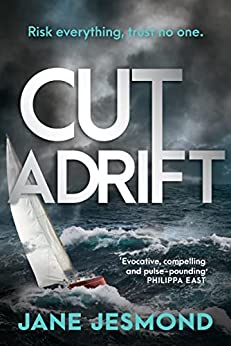 Why a Booktrail?
2023: Risk everything, trust no one.
What you need to know before your trail
Jen Shaw is climbing in the mountains near Alajar, Spain. And it's nothing to do with the fact that an old acquaintance suggested that she meet him there…
But when things don't go as planned and her brother calls to voice concerns over the whereabouts of their mother, Morwenna, Jen finds herself travelling to a refugee camp on the south coast of Malta.
Free-spirited and unpredictable as ever, Morwenna is working with a small NGO, helping her Libyan friend, Nahla, seek asylum for her family. Jen is instantly out of her depth, surrounded by stories of unimaginable suffering and increasing tensions within the camp.
Within hours of Jen's arrival, Nahla is killed in suspicious circumstances, and Jen and Morwenna find themselves responsible for the safety of her daughters. But what if the safest option is to leave on a smuggler's boat?
Travel Guide
Malta
The novel is set largely in Malta although it opens in Spain and there is a perilous journey from Italy, France and Libya. These form part of a second thread of the novel and are not as strong locations as Malta.
"Malta was a disappointment. I'd imagined a  mountaineous outcrop rearing out of the sea with perilous cliffs guarding a barely inhabited wilderness. Instead the landscape was gnetle and the island bursting with people. Sure I'd known it was a holiday destination and probably built-up, but I hadn't realised it was so tiny that all the villages and towns had long since sprawled into each other under the weight of its permanent and visiting population."
Marsaxlokk
Marsaxlokk is a small, traditional fishing village in the South Eastern Region of Malta. It has a harbour, and is a tourist attraction known for its views, fishermen and history
BookTrail Boarding Pass: Cut Adrift
Destination/Location: Alajar, Malta, Marsaxlokk Author/guide: Jane Jesmond  Departure Time: 2023
Back to Results