Blogger Brunch Canadian Style
Today I'm taking a back seat as I've prepared a lovely brunch for two fantastically friendly authors
and am planning on sitting here, filling up their cups with tea as they talk, and serving fresh pancakes as they need them whilst they do all the talking.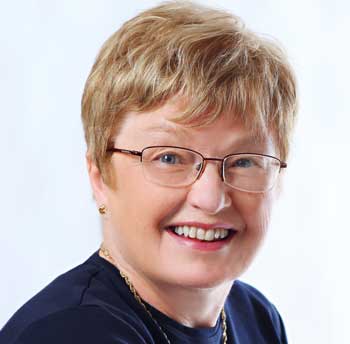 I've even gone so far as to get out the old guitar and strum a few chords as they tuck into their brunch. Don't want them thinking that they don't get the full author welcome on the booktrail!
Elaine Cougler blogs as well and so I've invited her to interview fellow Canadian Author, Sharon Clare. Hello both of you! Now, there's a good selection of sandwiches, cakes and pastries here but you want to start with pancakes? Sure, no problem. Here's some tea. Oh I can't wait to find out more about Sharon, Elaine.
Elaine: You live in the heart of Ontario, Canada, Sharon, and I wonder how much of Ontario finds itself in Love of Her Lives, especially since LoHL deals with shifting times and paranormal happenings.
Sharon: Thank you for this interview, Elaine. Love of Her Lives actually begins in 19th-century Scotland, but shortly moves to present day Ontario where the heroine lives. For much of the story she's on the run with the hero into Quebec. The old town of Quebec City is one of the most romantic places in the world. When the hero and heroine visit the quaint shops, cobblestone lanes, horse-drawn carriage rides of the city and then take refuge in the Appalachian mountains, they can't help but fall in love.

Did you find that difficult to write, sort of a fantastic element in the green grass and hard pavement of reality?
The story's fantasy element is light, although there is a scene at the beginning set in the 'upper world' which was fun to describe. The hero is from another time, so he must navigate in present day Canada, geography, time and technology he's unfamiliar with. Since he likes to dominate, it was fun to put him in an environment he can't control and give him an Elvin match-maker to please and a contemporary heroine whose heart he must win despite her contempt of him.

Rhapsody deals with escaping to a tropical island, a circumstance that at first glance doesn't seem to relate to Canadians at all but maybe it does. What elements from your own place and time are used in this book?
Elaine, you know as a Canadian with our long, cold winters, escaping to warmer climates is very appealing. Tropical vacations are a part of Canadian culture, so for Rhapsody, to have characters on a tropical holiday made sense to me. In this story, both the heroine and hero talk about renovating their Canadian homes, something familiar to many of us. Our houses reflect our countries too.
I know you are currently working on a book of historical fiction. Where is it set and why did you choose that time and place?
The Botanist's Daughter is set in 1724 New France. Setting is a huge part of the story with the St. Lawrence River playing a prime role. The heroine travels the river with fur traders from Montreal into what is now Ontario and falls in love with their native guide. Part of the reason I wrote a historical was to learn more about this time in Canadian history. I've done a lot of hiking, canoeing, camping and have a love of gardening. The heroine has a dream to study the healing properties of plants and learns how native plants were used by the indigenous people.
What, if any, part do you think the great literary traditions of Great Britain play in our Canadian writing? What is your own background in literature?
British literature was part of our academic reading curriculum, so as Canadians we are widely influenced, or at least that's the way it was. My daughters went through French immersion, so they read French authors. When researching The Botanist's Daughter I read Susanna Moodie's Roughing It In The Bush and her sister Catharine Parr Traill's, The Backwoods of Canada, to get a newcomer's perspective.
Who is your favorite Canadian author? Why?
I don't really have a favourite author. As a kid, one of my favourite books was The Secret World of Og by Pierre Berton because it was the first fantasy book I read . As a young person, I enjoyed Timothy Findley. I do love Lawrence Hill and Kelley Armstrong.
What about your books and your writing do you most want international readers to grasp?
Interesting question, Elaine. I'm not a city girl–it's my love of the water and woods I most want to share with international readers. I live close to Lake Ontario and walk the beaches and trails often. I think people who live on the Great Lakes have a common bond in their appreciation of these incredible ocean-like bodies of water. The Niagara Escarpment is another landmark I like to mention. It gives our flat landscape some character. A couple years ago, I did a road trip around Lake Superior and have a story idea percolating for this setting.
Are you concerned that novels set in Canada will not appeal to American romance readers who make up a huge percent of the market?
Yes, somewhat. I've heard many times that American settings are more desirable to readers, and I will set books in the states, but I don't want to get too far outside what I know. Kelley Armstrong's first books were set in Canada, but then she did start setting books in the states as her popularity grew.
That said, an American publisher, who was interested in The Botanist's Daughter, liked it because it was set in New France. The Canadian setting wasn't an issue at all, so I imagine readers are more open than rumor has it.
I do hope readers of my stories will appreciate a Canadian backdrop.
Brunch is served
And with that the next plate of blogger brunch goodness is served up. There's more pancakes, eggs, bacon and maple syrup. Even cake for later. We could be here all day. I think we should leave it there. Tuck in ladies! Thank you so much to Elaine for the really insightful questions! And thank you Sharon for a fascinating glimpse into your fictional worlds.
Booktrail Boarding Pass Information:
Sharon Clare is an author of romantic novels with light magic, humour and a touch of suspense.  She fell in love with writing at the University of Toronto where she graduated with a science degree in psychology and professional writing.
Twitter: @SClareWriter     Facebook:/Sharon-Clare       Web: sharonclare.com