Umbria with Sue Moorcroft
It's the day for an Italian break with Sue Moorcroft is it not?
Why does she love Umbria?
What it is she loves so much about the literary location of her books? Let's find out!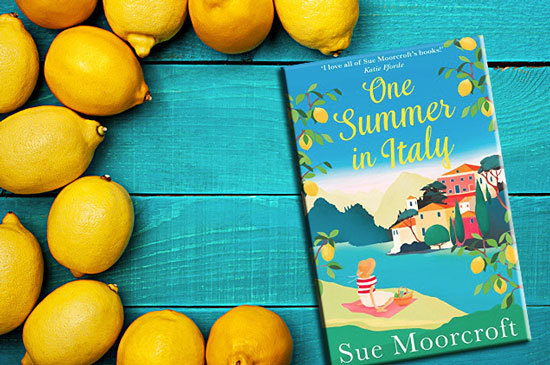 Hi Sue SO lovely to have you here today! So, Umbria…..please tell us more!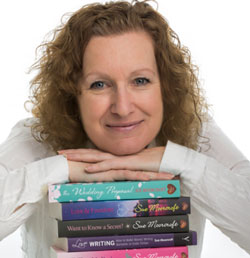 For the past few years I've been lucky enough to lead writing courses or writing retreats for Arte Umbria  in Umbria, Italy. The venue is a house on a private estate, Poggiolame, halfway up a mountain. It's remote, the air is fresh and the atmosphere tranquil. It's a fantastic place to get away and write (and have a daily swim, eat fab food prepared by others etc.).
I spent my birthday there a couple of years ago and, as luck would have it, almost everybody had gone out to a winery that afternoon so I treated myself to a couple of hours off, dangling my feet in the swimming pool while I read. The chef came down to join me and we began to chat about her experiences as a seasonal worker.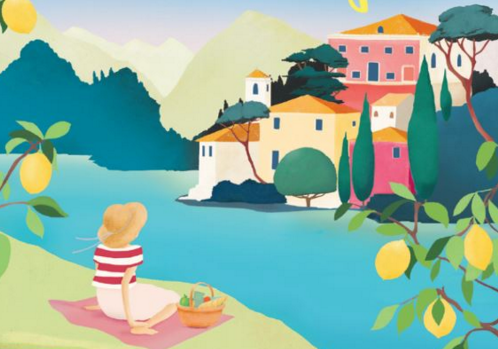 She got her work through an agency, she told me. She used to slave all hours in a London restaurant and one day she'd had enough. She fancied a summer in a beautiful, sunny country, working fewer hours and living-in to avoid accommodation hassle, so she signed up with the agency. And here she was, having a great time, broadening her experience and soaking up the sunshine. Each time I've been to Arte Umbria there has been a different chef and sometimes kitchen porters too, so it wasn't too much of an imaginative feat to set one of my summer books in glorious, sunny Italy and make it about seasonal workers.
The terrace at Arte Umbria used to be my favourite place in the world to teach. Now I run retreats rather than courses, it's become my favourite place to write!
I worked my schedule so I was writing One Summer in Italy when I went on the writing retreat in Summer 2017 and, inspired by being actually in my setting, managed nearly a quarter of the first draft … in a week! I took the house and, in my fictional world, grew it into a small hotel. I took the gardens and the pool and made them bigger. I gave Sofia and Amy rooms beneath the terrace that bore a great resemblance to the rooms I occupied myself. I called the hotel Casa Felice (Happy House) after an Italian restaurant, gave it an outdoor café and built a small tourist town around it. I travelled to Orvieto and found a church that would do for Santa Lucia Church, a café outside a hotel that became Il Giardino, and many other buildings I could dot around 'my' town of Montelibertà. I even made my hero, Levi, paint watercolours as a hobby, specifically so that he could paint the view from the terrace that I could gaze at as I wrote.
It was an amazing experience to sit on the geographical border of reality and fiction and weave the two together. I'm lucky enough to be running two writing retreats for Arte Umbria this year and hope the inspiration will prove just as strong.
Wow that's a very inspirational place and completely reflected and evoked in One Summer in Italy!! Enjoy!
Twitter:  @SueMoorcroft  Facebook: facebook.com/sue.moorcroft.3   Web: suemoorcroft.com/