Travel to New York and A Beautiful Rival with Gill Paul
Travel to locations in A Beautiful Rival with Gill Paul
Gill Paul is an amazing writer. Not only does she get under the skin of her story, she gets the characters to come alive off the  page. Locations are simply immersive and so well evoked you can easily travel with one of her books.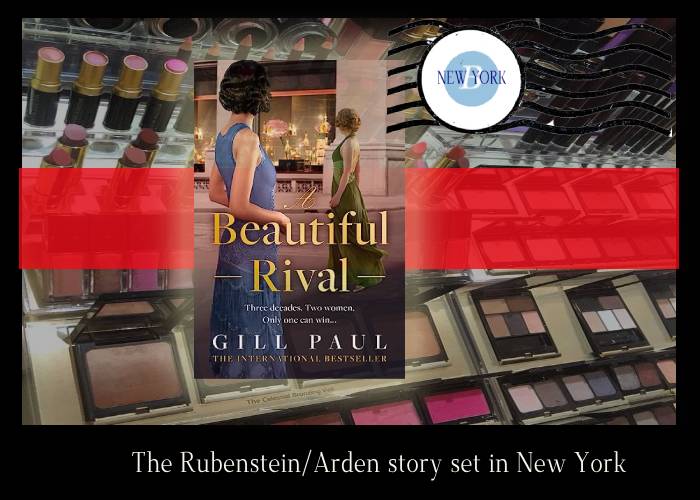 Gill Paul is here today to pamper your reading senses with her novel A Beautiful Rival – the behind the scenes  look at the era of Rubenstein and Arden.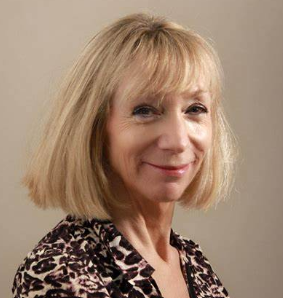 Elizabeth Arden and Helena Rubinstein were formidable entrepreneurs, who invented the modern beauty industry. Neither came from wealthy families but started their businesses from scratch and turned them into global empires.
They had a lot in common, and you'd think they could have been friends – but they instead hated each other with a passion and did all they could to sabotage each other.
Manhattan
The rivalry between the two cosmetic titans started in 1915 when Helena Rubinstein tried to lease a Fifth Avenue salon and Elizabeth grabbed it for herself. Over the next few decades, they had salons at various points in the city but Fifth Avenue remained the hub. Elizabeth leased the neoclassical Aeolian Building at 689 Fifth Avenue in 1930, right after the Wall Street Crash, and the company retained a presence there until 2012. Most of their salon locations have now been taken over by trainer emporiums, and number 689 is home to a clothing company called Canada Goose.
Elizabeth had a penthouse with a view of Central Park, and she also purchased a townhouse at 4 Sutton Square, overlooking the East River, an area she had been introduced to by her friend Bessie Marbury. The square is still an exclusive residential location, with a park at the end fronting the river.
Helena wanted to lease a triplex penthouse at 625 Park Avenue, but the landlord refused to let her because she was Jewish – so she bought the entire building. She filled the penthouse with art and sculpture, and Salvador Dalí painted a mural for the card room showing Helena as a mermaid chained to a rock by strands of pearls. Her rival, Charles Revson, bought the apartment after her death, and it's now owned by businessman Henry Kravis.
Maine
In the depths of the Great Depression, Elizabeth opened a health spa called Maine Chance at Long Pond, Mount Vernon. There her wealthy clients drank vegetable juices, exercised in the open air, and were given beauty treatments – all for a steep $250 to $500 a week. It was while staying there that Elizabeth bought her first racehorse and started her second business empire. Long Pond is now a popular fishing spot.
UK
London Mayfair
Elizabeth Arden's first London salon was at 25 Old Bond Street, and it was here that Teddy Haslam supposedly allowed fascist meetings to be held in the 1930s.
She always stayed nearby at Claridge's Hotel and loved to attend events of the London Season. Helena's first salon was at 24 Grafton Street in Mayfair, once home to Robert Cecil, Marquess of Salisbury and ex-British prime minister. Her sister Ceska lived nearby in an apartment where Helena recuperated after surgery in 1931. As you stroll round the streets of Mayfair, you'll see virtually all the grand houses have blue plaques denoting famous past residents.
France
Paris
Both Helena and Elizabeth favoured the rue du Faubourg Saint-Honoré for their first salons in the city. Elizabeth took over one of Helena's salons at number 255, redecorating it to get rid of the bold colours and 'gaudy décor'. There are more cafés than salons in the tree-lined street now, so plenty of stopping-off points during a trail.
Elizabeth never lived in Paris, but Helena bought a magnificent townhouse on the Île Saint-Louis, at 24 quai de Béthune. It had a roof terrace with a spectacular view over the Seine, and was full of precious artworks, which were looted by the Nazis during the Occupation. It's definitely worth wandering round the Île Saint-Louis for the gorgeous architecture and river views.
Australia
Melbourne
Helena's first-ever salon was in Elizabeth Street, where she started her business by importing a Polish face cream and selling it to Australian women. She moved on to 274 Collins Street and brought her sisters Manka and Stella over from Poland to help run the business. Both streets remain busy shopping streets, served by the tram system.
Wow thank you so much Gill!
Twitter:   @GillPaulAUTHOR Web: /gillpaul.com