#Authorsonlocation – Liz Fenwick's Cornwall
Liz Fenwick is known for her romantic novels set in Cornwall….but this novel is her most personal one yet…the story which resonates with family memories, of secrets held for years and a heartbreaking journey…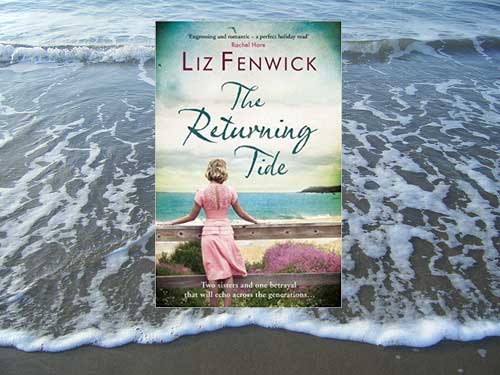 Liz on research……
There was so much research in this novel! I generally only do a minimal about of research at the start…just enough to write the first draft and find out what I actually need. I do this because I love research and would do nothing but study and never write the book. This nearly happened to me when I was writing A Cornish Stranger. I had done a tremendous amount of reading on the SOE and in the process of writing the book I realised that wasn't the way the story was going. So I've learned from that and now I leave big Xs in the draft to highlight where I need more information. Having said that for The Returning Tide I knew there was the whole of WW2 to look at so I began with local history books about Cornwall in the war as one of my starting points.
The personal touch…..
When I was brainstorming this book with my editor back in February 2015 I kept coming back to one event in my mother-in-law's experience as a Wren in the war. Only after the seventy years had passed and she was no longer bound by the Official Secrets Act did she speak about working the night that E boats came among the Americans practising for D Day – Exercise Tiger. I can remember the moment so clearly. She looked at me and said they stopped using code and went to plain language…I heard them die. Shivers still go up my spine when I think about. Can you imagine keeping that inside you for seventy years and never speaking of it?
War affected cities as well as nice coastal areas….
Cornwall is one of the places that people think is 'out of time' and far away. I'm included in that especially as I walk along the Helford River I feel that sense of timelessness yet behind a little foliage there are pillboxes or you reach Trebah Gardens and find a concrete beach. The evidence is all there but it doesn't jump out at you. While researching, I found clips of the Americans boarding the landing craft on the river. It doesn't look real but it is. What also struck me was that the river looks as it does today but with soldiers and pier. Those men boarding that craft looked out on the same peaceful view as any visitor would today.
HMS Attack and Exercise Tiger…..
Thanks to the Weymouth WRNS Association twitter coordinator, Christine Baker, I was able to interview two women in their nineties who served at HMS Attack. With their help, I was able to get a feel for life as a Wren. In fact one of them loaned me her diary from 1944. That in particular underlined how little everyone knew. In the diary, she noted the bodies of young Americans being on the quayside but had no idea what had happened. I think that is the hardest thing to understand. In today's world of twenty-four-hour non-stop news we know as soon as a bomb drops. So the fact that here was a woman living and working at HMS Attack and she had no idea why the flag was flown at half-mast for two days taught me a great deal about the mind-set of the time.
The thing about this tragedy is that there are conflicting reports. The more I delved the more confused I became. I wish my mother-in-law was still with us so I could ask key questions now that I have researched the incident. She always promised to write down what happened but she never did and I pushed her on several occasions.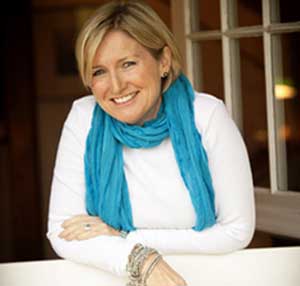 Liz on location:
I have visited the locations in the novel including the ones on Cape Cod and even HMS Attack which is now privately owned.
Let's go on a more local tour: Well, let's begin at the Ferryboat Inn and take a walk along the north side of the Helford river to visit Trebah Gardens then continue on to Cow Beach where you'll find a pillbox then walk around the headland until you reach Mawnan Church. Finally if you still have energy you could go to Maenporth Beach where Amelia and Adele were collecting the seaweed to be used in the making of penicillin….
Keeping things in Cornwall…Pendennis Castle will show some WW2 defences and give you the opportunity to try out Morse Code.
Thanks Liz for stopping by! x
Booktrail Boarding Pass Information: The Returning Tide
Twitter:  @liz_fenwick  Web: /Liz Fenwick