Holiday Companions – Kate Morton and Eve Chase
Holiday Companions – Kate Morton and Eve Chase
If you could go on holiday with any two authors to a city where they have both set a novel, who would you pick and where would you go? How different would your two guides be and what would they tell you about their version of the setting? Where do they hide the bodies for example?
Today's visit is to Cornwall with Kate Morton and Eve Chase
Come on, no dawdling at the back!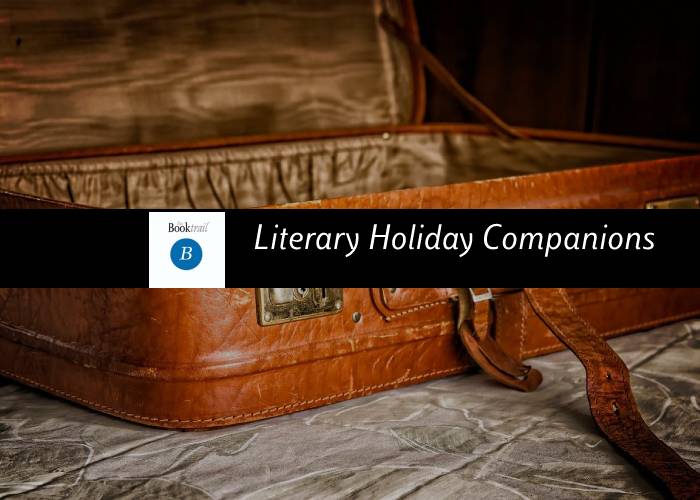 First of all, a quick look at the tour guides:
Both Kate and Eve know Cornwall and old houses very well so who knows where we will end up.
Kate Morton and The LAKE HOUSE and Blackhurst Manor in THE FORGOTTEN GARDEN
Eve Chase and BLACK RABBIT HALL and   Rock Point in THE BIRDCAGE
All locations in this short guide can be found in the books and the authors' imagination.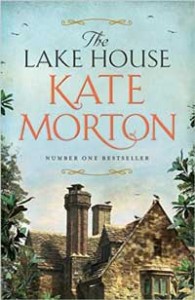 Let's start with THE LAKE HOUSE. Nice part of Cornwall here. Sadie Sparrow thinks so as she is the main character i this novel who goes to Cornwall to visit her grandfather. She's having a bit of a break from her job after a really tricky case. Doesn't stay out of trouble long however before she finds an old abandoned lake house and finds that a young boy,  a baby, was kidnapped from this house many years earlier, never to be found again.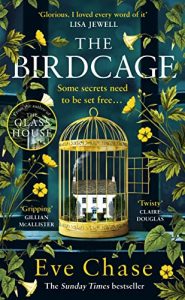 Eve thinks her Rock Point in THE BIRD CAGE is equally as old and ramshackle. Talk here of a child going missing
"Rock Point isn't quite the elegant Victorian villa she remembers; more a lonely old house that's been swept against the ricks, quite possibly with its tenants skeletonized within. Yellow light thrown down by the windows bores across the rive and the wind-gnarled cypress to the ricky edge of the raised bank. Beyond that, it vanishes over the cliff edge, into the velvety dark. As might a young child. You wouldn't hear the scream."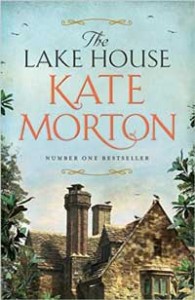 Stories in childhood fascinate both authors. In Kate's LAKE HOUSE a sibling goes missing and there's stories told such as Eleanor's Magic Doorway which talks of magic and fantasy. Eve Chase introduces us to painting in THE BIRDCAGE which renunites three siblings years later. Twenty years after their last visit, half-sisters Lauren, Kat and Flore are summoned to Rock Point where they sat for their father's most famous painting, Girls and Birdcage. Fathers have a habit of writing their children into stories or using them as inspiration. Kate Morton's Mud Man from THE DISTANT HOURS or the stories in THE FORGOTTEN GARDEN.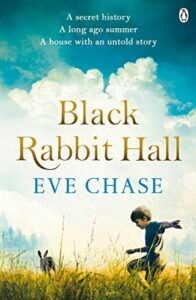 Eve is keen to leave  THE BIRDCAGE and so heads to BLACK RABBIT HALL
"The other thing about Black Rabbit Hall is that when you're here it feel like you've been here for centuries but when you leave it feels like the entire holiday happened in one afternoon. Maybe that's why nobody cares that the clocks are all set wrong."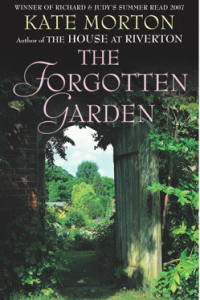 Then Kate reminds us of Blackhurst House in THE FORGOTTEN GARDEN
"A full moon meant that the room wasn't completely dark. A silvery film spilled across every surface, smooth and dull like wax gone cool"
or the cool evening air in THE LAKE HOUSE
"Sadie scanned the wild tangle of greenery surrounding them. Ferns were striving towards the light, spiraled stems uncoiling into fronds. The sweet scent of honeysuckle mingled with the earthiness of recent rain. Summer rain. "
Cornwall has clearly inspired Kate and Eve. Houses with secrets to spill. People looking in to the past to make sense of the future.