Explore Outer Mongolia with Sanjida O'Connell
A Guide around the Setting for The Priest and the Lily
Author Sanjida Kay talks about why she set her new novel in Outer Mongolia…..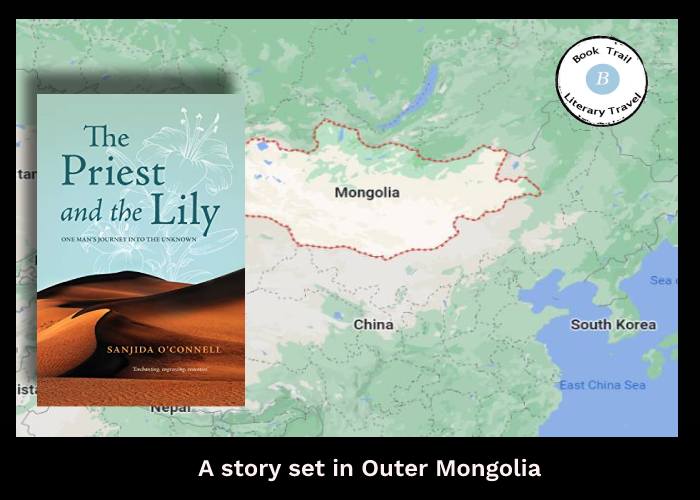 The Priest and the Lily is set in Outer Mongolia in 1865, a country that at the time, was virtually unknown to Westeners. It's the story of a young Jesuit priest, Joseph Jacobs, who sets sail from Bristol for Outer Mongolia. Charles Darwin has just published The Origin of Species, on his radical theory of evolution, Joseph, passionate, idealistic and driven, wants to discover rare plants and animals and make a name for himself in scientific circles back in Britain. And maybe even impress Darwin!
The young priest is accompanied a Buddhist monk and a horseman; as they travel across the steppes, he hears stories of an astonishingly beautiful white lily. Finding this lily becomes his dream. But to discover where it grows, he will encounter many dangers, for he will have to face the savagery of the White Warlord, a Chinese General intent on seizing power in Mongolia, as well as the far more powerful Yolros lama, the living incarnation of the Buddha. And in his quest for the lily, Joseph will meet a woman who will show him something far more precious than a flower.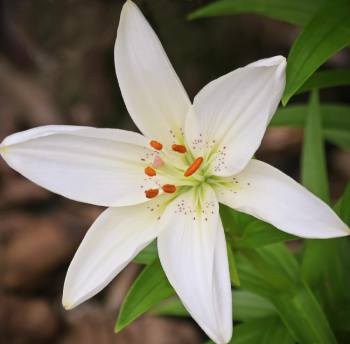 I was inspired by tales of Victorian plant hunters who travelled the world and literally, as zoologist Carl Linnaeus put it, 'risked life and everything else' to find rare flowers and bring them back to Britain. In particular, I relied heavily on the diary of another priest, Father Armand Davide, who also visited Mongolia, and brought us treasures, such as the handkerchief tree. Joseph travels from the capital, Ulaanbaatar, crossing Monglia's limitless-seeming steppes, visiting the famous Valley of the Larks, to the forested, snow-clad mountains beyond. Later he attempts to cross the Gobi desert.
The places mentioned in my novel are real, but fictionalised – a blend of research and imagination. I spent years immersed in my story – and travelled to Outer Mongolia to experience the country for myself. Virtually 150 years after my novel is set, vast tracts of Mongolia had changed little since that time. Today around forty percent of Mongolians still live as nomads, travelling across the steppes on horseback with their gers. The woman Joseph meets in my novel, Namuumaa, is a shaman, a member of a tribe who hunt with golden eagles and wolves. Remarkably, tribes like this still exist today.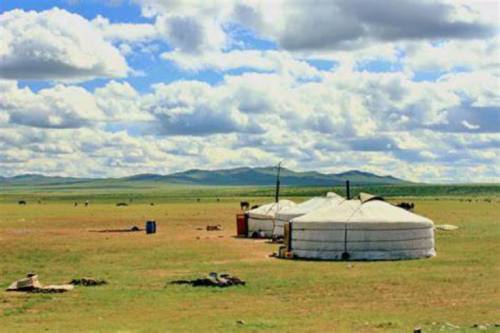 Unfortunately, when I flew into the capital, I discovered my luggage had ended up in Russia. The jeep was ready and waiting to take me to meet the horsemen I'd be travelling with and I had to set off in just the clothes I was wearing! Thankfully I had my walking boots on – and my luggage did eventually catch up with me, in a small town called Moron! Mongolia is spectacular: a country of seemingly endless skies as every traveller will tell you, with incredibly hospitable people. I did meet the tribe after a couple of weeks trekking by jeep and on horseback, and saw their wolves and eagles but didn't witness the kind of dramatic hunt I've described in The Priest and the Lily.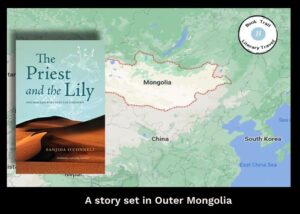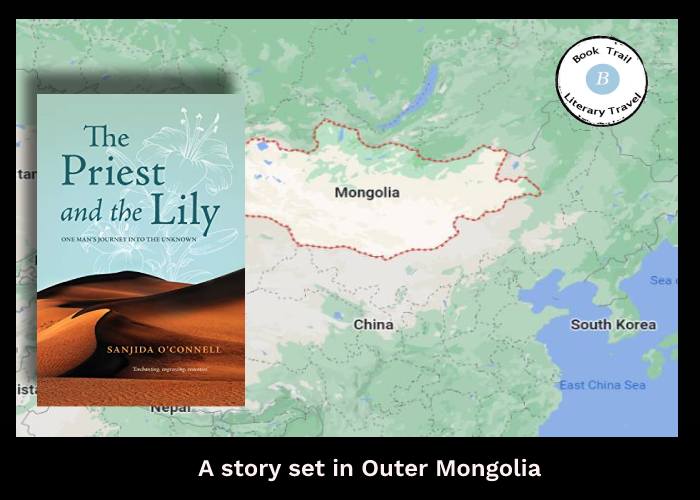 As I write this, we are still living with a global pandemic and for a while, no one travlled anywhere. My world seemed small and reading and dreaming of the places I had once been and will one day return to helped me feel as if I had Mongolia's wide open skies and limitless possibilities within me still.
The Valley of the Larks
'The larks' songs drifted towards them as richly layered and intricately woven as a Persian rug. Trains of camels were tethered around the gathering of men and birds, cerulean-blue silk scarves tied about their throats. The grass itself was thick and lush, carpeted with flowers in blocks of dense colour: white, cream, carnation, daffodil, amaryllis red.'
Steppes
'The steppes were covered with orchids that smelled of vanilla, their heavy heads as large as walnuts.'
Mountains
'They rode over a long ridge, like the spine of some curved sea creature, with a breathtaking view on either side of them – hills, mountains and woods as far as the eye could see – and, in the very distance, at the end of vision where land and sky melded, a shimmering mirage of bone white and deep ochre, the Bad Lands: the edge of the Gobi Desert.'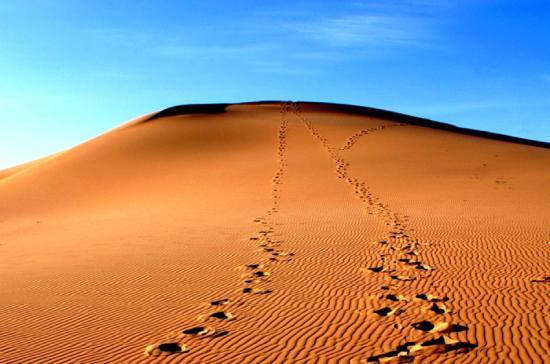 Gobi Desert
'He believed he might at last have arrived at Socho-nor, the one great lake in the Black Gobi. It stretched before him finally, its edges ringed with minerals sharp and bright as cut glass. Flocks of migrant waders rose in clouds before settling like butterflies over its vitreous surface. The desert was a green oasis of tamarisk trees, willows, thorny jujube, reeds and grasses. He knelt and prayed in the sucking sand, thanking God for preserving him thus far.'
Twitter: @sanjidakay  Web:/www.sanjida.co.uk/