Vikki Patis and the House at Helygen
Vikki Patis and the House at Helygen
A treat today. The wonderful Vikki Patis who has written a very atmospheric book about an old, dark and mysterious house….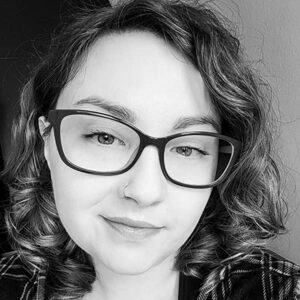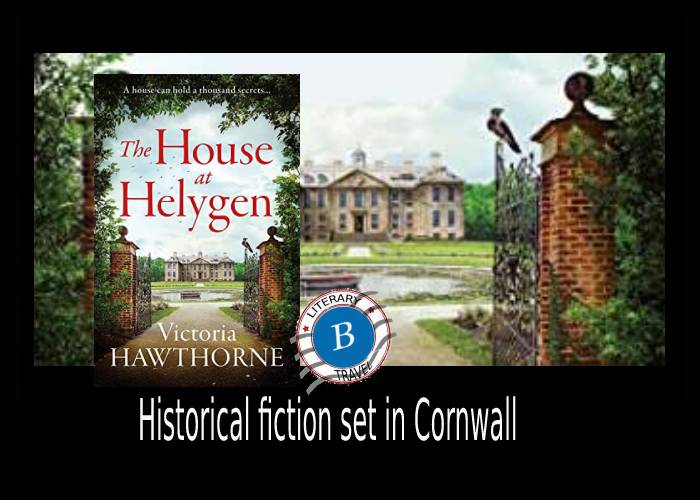 I've always been fascinated by houses. Maybe it's because I've moved around so much (I'm currently in my eleventh, and hopefully forever, home!), but I've always enjoyed hearing or reading about other people's houses and the history of them. I'm currently researching the house we live in now, which has a rich history stretching back to the mid-1800s, and I love thinking about who lived here before and what their lives might have looked like.
The roads of Cornwall…
I wrote The House at Helygen during lockdown, so I had to get creative with my research. Years ago, I studied at Duchy College in Cornwall before finishing my degree at Plymouth University, so I spent several years enjoying the Cornish landscape and immersing myself in its history, and I still have friends in the area.
Lanhydrock 
I'd also visited Lanhydrock just outside Bodmin, Cornwall, on holiday in 2019, so I had plenty of memories to work from. Helygen House is fictional, as are the characters and where it's based, but it's set around Lostwithiel. This is actually a nod to Michel Faber, whose novel The Crimson Petal and the White sparked my love for historical fiction.
Lostwithiel
Of course, in 2020, everything was closed and travel was restricted, so I couldn't go and visit any of these properties in person. I contacted Knebworth House, which is situated outside Stevenage in Hertfordshire, close to where I used to live, and someone from the archives team was incredibly generous in answering my questions about Knebworth House's history and what it's like to live there.
Knebworth House
I also took a lot of inspiration from Instagram. I was already following a number of interiors accounts, some of which feature these huge, rambling houses which are now privately owned, and so many of the people behind the accounts were kind enough to answer my (sometimes odd!) DMs. Being a writer can be quite a lonely job, and lockdown only heightened that, so being able to reach out online and connect with others was so helpful and enriching.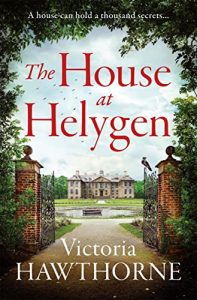 One thing that always strikes me while visiting these huge estates is the disparity between the haves and the have nots. Growing up, I was very much a have not, and so I wanted someone with a working class background to experience Helygen House as I would have. Josie Corbyn is both the last person you'd expect to find living in such a place, and the best person to do so.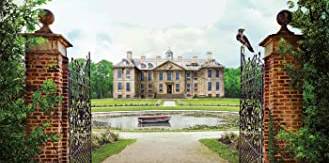 Although originally from Cornwall, her upbringing was very different to her husbands', and she symbolises that divide between the classes, as well as the theme of peeling back the façade to discover the truth. She learns that most of the Fox money is tied up in the estate itself, and how expensive it can be to run a house like that. She wants to keep the family history alive, while making the estate self-sustaining and giving back to the local community.
Knebworth House Gardens
Recently, organisations such as the National Trust have come under fire for wanting to present the real, sometimes dark history of its properties. This was apparently a controversial decision, but I think it's important to show the whole picture, acknowledging what has gone before and making amends where possible. This is something I tried to do with Helygen House, with the house itself a symbol of things not being quite what they seem. I wanted to shine a light on its dark history and, by bringing it out into the open, allow the characters to heal. The working title for this book was Tear the Roots, which I think speaks perfectly to this theme.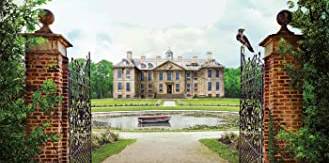 I now live in Scotland, so regular trips back to Cornwall will be even less likely, but it will always hold a special place in my heart. It was the first place I ever truly felt at home, and I hope I brought that energy into The House at Helygen.
Thank you so much Vikki! A wonderful story of such a fascinating house.
Twitter: @VikkiPatis