The Last Concerto in Sardinia with Sara Alexander
Travel to Sardinia with Sara Alexander and The Last Concerto
There's novels that take you places and then there's novels that transport you physically and emotionally – and this time musically. This novel followsthe journey of Alba who finds her love of music in an old piano. She is encouraged to play despite being poor and living in a remote Italian village. No one imagines a girl like her to move to Rome and play music……
A lyrical and musically uplifting novel. How was setting created and evoked? Author Sara Alexander tells us more!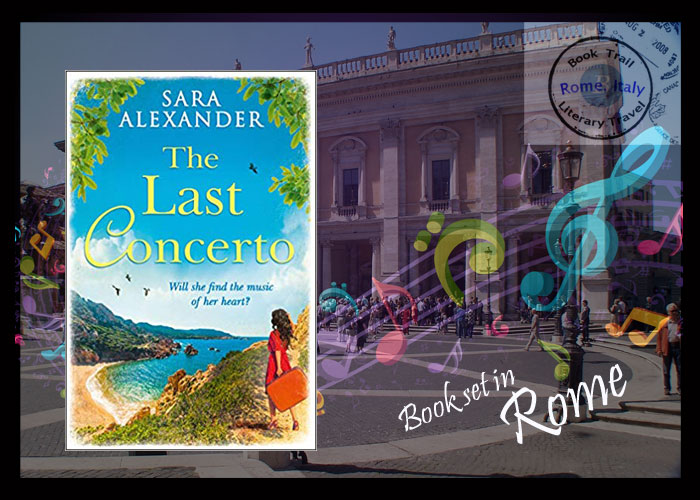 Before I understand the characters and what truly makes them tick, untangle the plot lines, structure and general pulse of a story, I know what the setting is. I've always had visceral reactions to places, whether they're public or private, well-loved or newly acquainted, places ignite a scurry of emotion. For me, a setting for a story is not wallpaper. I catch myself any time I lean toward a general watercolour wash of a place, because for me, where the story takes place becomes as much a character as the protagonists it cradles or challenges.
Perhaps it's because I grew up between two very different cultures; the uber cool, reserved, over-it-roll-your-eyes teenage world of North West London, compared to the sultry Sardinian summers where I ran free in the streets or along the shore, making friends easily, slipping into conversations and evenings around the fire on the beach without effort. I experienced a keen sensation of my entire worldview shifting by the very nature of my surroundings. I felt different, I spoke differently, I moved through the temperatures, daily rhythms in a whole new way.
My time in Italy has laid deep memories in my bones, ones that lend themselves to a keen physical memory of place. Being at once the outsider – a Londoner in Sardinia and a Sardinian in London – has meant I can feel very much part of these places and at once ever so slightly removed; an unobserved observer, noticing the keen differences and similarities. As I wade through research for my fourth novel, I immerse myself once again in the setting, because cultures behave differently from place to place, even though, of course, in the end, humans do behave in similar ways wherever they grow.
My first three novels are all set in Italy and drawing on settings I know well provides fertile ground for my imagination to hatch in the most authentic way I am able, so it feels less like conjuring a place and story and more like documenting experiences that have touched me in some way. I adore plaiting real places into my stories, ones that a reader may be able to visit and be a part of beyond the page.
First and foremost I love stories that immerse me in another place. I yearn to taste, smell and touch a setting both as a reader and a writer. If I cannot engage my senses, my imagination is a clam snapped shut and won't come out to play however I may plead. I need to work in an instinctive, sensual way during my first drafts, before the exacting work of editing comes into play and my mind and its analytical skills take charge. Food and landscapes are an essential part of how I engage in real life and my surroundings, on a day-to-day level. It's how I connect to the world around me. Settings are how my characters are anchored into the story, and how my imagination stays in flight.
Thank you so much Sara for such a wonderful insight into your fantastic novel!
Twitter: @sarajalexander Web: www.saraalexander.net/