A Beautiful Rival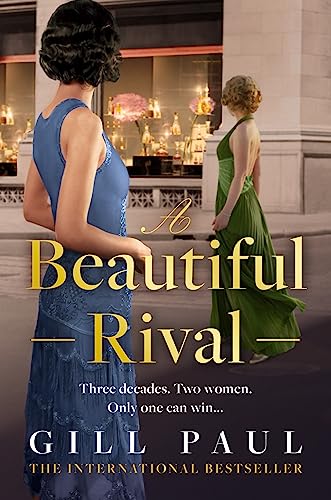 Why a Booktrail?
1915 onwards: The secret war between Elizabeth Arden and Helena Rubinstein:
What you need to know before your trail
Elizabeth Arden has been New York's golden girl since her beauty salon opened its famous red door five years prior. Against all odds, she's built an empire.
Enter Helena Rubinstein: ruthless, revolutionary – and the rival Elizabeth didn't bargain for.
With both women determined to succeed – no matter the personal cost – a battle of beauty is born. And as the stakes increase, so do the methods: poaching employees, planting spies, copying products, hiring ex-husbands.
But as each woman climbs higher, so too does what she stands to lose.
Because the greater the height, the harder the fall…
Locations
Reset
America/USA - New York - New York City
Travel Guide
Travel from New York to London and Paris
This is the story of Elizabeth Arden and Helena Rubenstein.
We visit them via the three cities as they each battle for first place in the beauty emporium stakes. These are women who want to be at the top of their game. Each city is evoked with beauty and style as we see the battle between the women but also the face of a changing city as the war rages in Europe. The fortune of the two women through the Great Depression is nicely evoked too.
The behind the scenes look at the beauty industry is fascinating. From how the creams were made to how they are marketed. How the two women would go into top department stores to look at their rivals products, comparing packaging etc.
A wonderful look at two such iconic figures.
BookTrail Boarding Pass: A Beautiful Rival
Destination: New York City, London, Paris  Author/guide: Gill Paul  Departure Time: 1915 onwards
Back to Results