The Second Marriage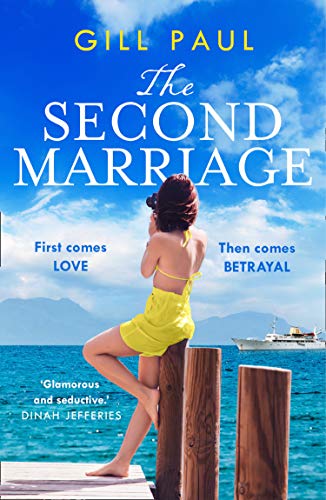 Why a Booktrail?
1960s onwards: When Jackie Kennedy becomes a widow, she doesn't think she'll marry again.
What you need to know before your trail
JACKIE
When her first marriage ends in tragedy, Jackie Kennedy fears she'll never love again. But all that changes when she encounters…
ARI
Successful and charming, Ari Onassis is a man who promises her the world. Yet soon after they marry, Jackie learns that his heart also belongs to another…
MARIA
A beautiful, famed singer, Maria Callas is in love with Jackie's new husband – and she isn't going to give up.
Little by little, Jackie and Maria's lives begin to tangle in a dangerous web of secrets, scandal and lies. But with both women determined to make Ari theirs alone, the stakes are high. How far will they go for true love?
Travel Guide
See Italy and USA through the eyes of Maria Callas and Jackie Kennedy
The author writes that she has not change events of history but has rather written a creative response to the relationships between two women who tried to win the hand in marriage of a Greek tycoon.
Maria Callas
Maria Callas was born on December 2, 1923 – September 16, 1970 was an American-born Greek soprano. She was one of the most renowned not to has a field day in highlighting Callas's supposedly temperamental behavior, her supposed rivalry with Renata Tebaldi and her love affair with Greek shipping tycoon Aristotle Onassis.
Jackie Kennedy
Jacqueline Lee Kennedy Onassis was First Lady of the United States during the presidency of John F. Kennedy and was regarded as an international icon of style and culture
The two men Onassis, Battista and JFK and his brother Bobby Kennedy feature in the novel. The last two were assassinated and these historical events are well known. However the author has imagined that Jackie would have or might have reacted.
BookTrail Boarding Pass: The Second Marriage
Destination/location: Milan, Rhode Island, Venice  Author/guide: Gill Paul Departure Time: Timeless
Back to Results