The Manhattan Girls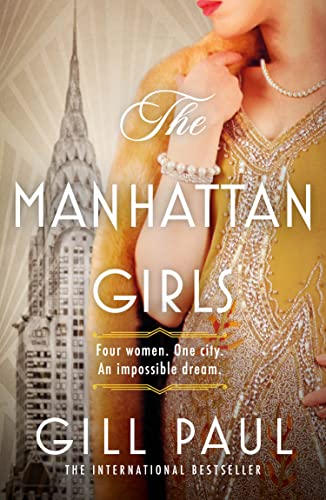 Why a Booktrail?
1921: A novel of Dorothy Parker's Circle
What you need to know before your trail
The war is over, the twenties are roaring, but in the depths of the city that never sleeps, Dorothy Parker is struggling to make her mark in a man's world.
She's penniless, she's unemployed and her marriage is on the rocks when she starts a bridge group with three extraordinary women – but will they be able to save her from herself?
When tragedy strikes, and everything Dorothy holds dear is threatened, it's up to Peggy, Winifred and Jane to help her confront the truth before it's too late. Because the stakes may be life or death
Travel Guide
Manhattan with Gill Paul
Most of the action in The Manhattan Girls takes place around Midtown Manhattan. It follows the story of four women who formed a bridge group in 1921: Dorothy Parker, the renowned wit; Jane Grant, first woman reporter at the New York Times; Winifred Lenihan, Broadway actress; and Peggy Leech, who worked at Condé Nast by day and was writing a novel by night. They gossip and quarrel, laugh and support each other, just like Sex and the City set in the 1920s.
The Algonquin at 59 West 44th Street is our first location. The group met there in 1919 at a party thrown as a joke to welcome drama critic Alec Woollcott back from France
Dorothy Parker was living with her husband Eddie at 57 West 57th Street,
Jane Grant and her husband Harold Ross bought a rundown tenement house at 412 West 47th Street
Winifred's family lived in Bay Ridge, Brooklyn, near Sunset Park.
BookTrail Boarding Pass: The Manhattan Girls
Destination/Location: New York    Author: Gill Paul  Departure:1921
Back to Results