New Swedish crime series by Läckberg and Fexeus
Camilla Läckberg joins forces for new crime trilogy
A new collaboration between Camilla Läckberg and Henrik Fexeuome. A new series involving murders set up to look like magic tricks gone wrong. Police work and the work of a mentalist come together with very interesting results….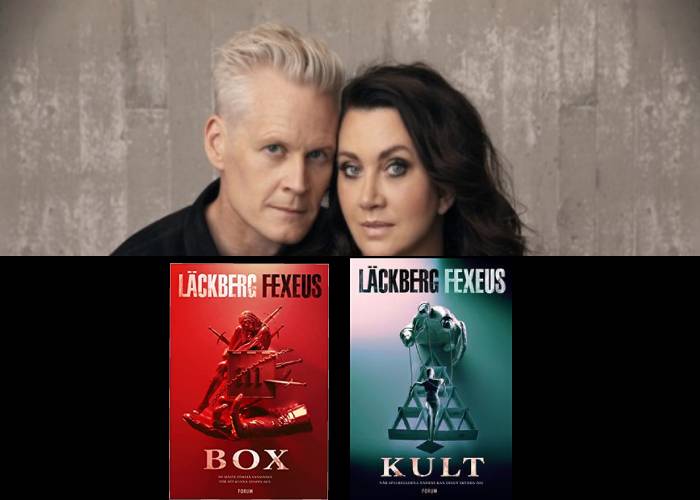 Camilla Läckberg  and Henrik Fexeus
Camilla Läckberg  is well known for her crime series set in Fjallbacka and her more racy novels starting with the Golden Cage set in Stockholm. This time, she is joining forces with real life mentalist and TV presenter Henrik Fexeus to write a trilogy of crime novels which combines good old-fashioned police work with the body language and pshyology expertise of a mentalist
Henrik Fexeus is well-known in Sweden for being a writer of many psychology and self-help books. He is also a TV presenter and real life mentalist….
The two authors have been friends for years and had talked about writing a book before but never really knew if they would dare to try. Camilla has said in the Swedish press that she was worried about whether it would spoil their friendship as the writing process can be tense and hard work. However, they decided to go ahead in the summer of 2019 and kept the project secret for around six months to give them time to try it out, see what happened, and also give them the chance to stop if things didn't work out.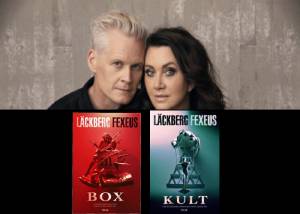 Characters
Main characters of this trilogy are, just like Camilla and Henrik in many ways: Vincent and Mia are two characters who you wouldn't expect to be partners in anything, given how different they are. Quirky and very unpredictable. Just like the situations they find themselves in…..
The unexpected
Talking of the unexpected, we also find a certain Greta Thunberg in the novel….
Added to the world and work of a mentalist is very interesting indeed…
Not to mention a series of murders with connections to magic and illusions….
Welcome to a different view of Stockholm.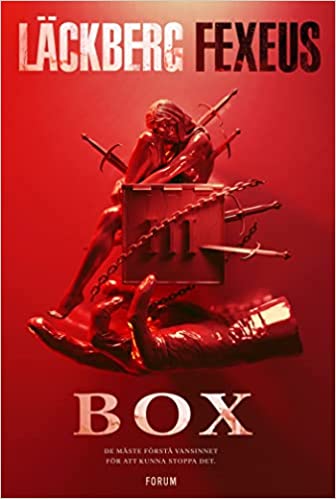 Trapped (Titled 'Box' in Swedish)
What is the box? Who is trapped? Well, you get to find out straight away in the first few pages. A woman named Tuva, drinks poisoned coffee and wakes up naked, trapped in a box with a small hole in it. Just big enough to pass a sword through, just like in a magic trick…..
More mysterious still – they find the box outside Stockholm's most iconic amusement park….
That's just the start….As the gore builds up and the mystery around Tuva deepens, the police bring in a mentalist named Vincent. He's a hot shot TV star and hosts magic shows which aim to predict the actions of audience members. This is the Stockholm of mentalists, magic shows and mind reading. Police and outside forces join up to solve gruesome cases with tricks and ticks of the mind.
This is a unique view of Stockholm's police and their work with a mentalist. The fact that a acrime writer and a mentalist have come together to create this city is a good one indeed.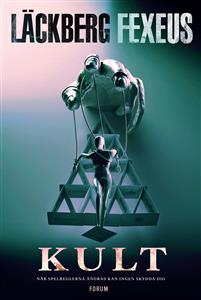 CULT
The second book in the series publishes in Sweden very soon. The title of the third in the trilogy is  Mirage.
Cult takes us to the southern part of Stockholm , to an island called Södermalm where a pre school little boy goes missing. This then leads to a situation which becomes even darker and part of an even bigger and more brutal picture. Investigations then find that there are links to a previous child kidnapping. That one did not end well. To make matters even worse if that is possible, there are signs that it is only a matter of time until another child goes missing…..and then another….
This series aims to be a Lackberg version of the Lars Kepler series of gruesome crimes with very dark undertones. This is no Fjallbacka or the Stockholm fuelled by the sexy revenge of the Golden Cage/Faye series.
This is a Stockholm trapped in a cultish mirage….