The magical world of Erin Morgenstern
The magical world of Erin Morgenstern
I don't really read much fantasy books. Nothing against them but they are usually set in fictional worlds that you can't map out. Narnia for example is particularly hard to find and so it should be! There are two novels however that have been set in fictional worlds that blend into the real one like nothing before. The novels of Erin Morgernsten are just two novels that have completely captivated me and despite the fictional settings, these two are SO atmospheric that I just had to try and map them to some degree.
So where does Erin take readers?
The Circus!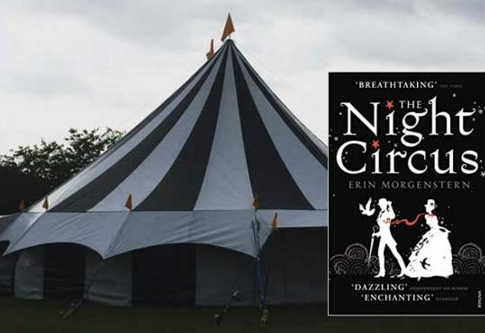 This has to be one of my favourite lines in fiction:
The circus arrives without warning. No announcements precede it. It is simply there, when yesterday it was not.
This line really made me want to read this book. I'm not even that keen on circuses but I got the impression that this one is unlike any I have ever seen. This circus is magical and appears when you least expect it.
Oh and what a wonderfully vivid world Erin creates! There are stripy tents, magical guests and all manner of acts, mechanical toys and plants of every kind.
The story of the two magicians battling it out for supremacy is at the heart of the book but for me it's the world that this novel builds which is the most exciting. There's true magic, allusions to a world that's hidden in plain sight – the circus just appears at night in the middle of the woods…..this is so shimmery and delightful that it's a novel to be savoured and read again and again.
I am amazed at the level of imagination the author has to write such a novel but more than that, it's the language she uses to weave eve more spells. Can you tell how much I loved this?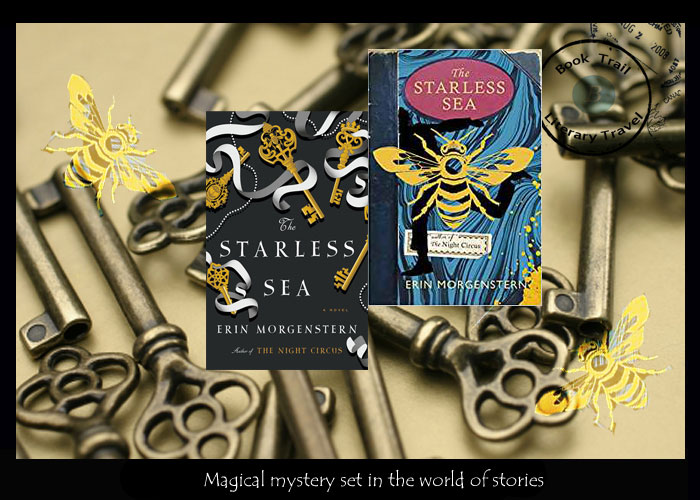 This is a magical read. Magical. Set in the world of stories with underground libraries and books everywhere guarded by secret members who arrived in this world through magical doors. They came from the world above, through magical doors painted on to walls. Now they guard the stories, the Starless Sea and look after the humans from above who find a magical portal into their world….
Oh the settings are just magical…there's a literary masquerade ball, a visit to the Strand bookstore and a very magical walk in Central Park. It's the wonderful underground cavern of stories that is the most magical and the harbour from which you ride on the Starless Sea. This author has one amazingly vivid imagination and this book was a real treat, an experience.
So, two locations that are impossible to really map out, but they are some of the most magical I have ever visited in a book. New York features in The Starless Sea but it's the magical world of both novels that really got my imagination soaring.
Like Narnia, Erin's locations are two you really, really need to visit!