The Last Village of North East England with Audla English
Travel to North East England and the Last Village with Audla English
A delightful trail and story set in the North East – with a nod to its history and heritage. Author Audla English invited me back to my childhood haunts to view them in a very unique way and to show me how they form part of her story. A blast from the past and a trip down memory lane in more ways than one…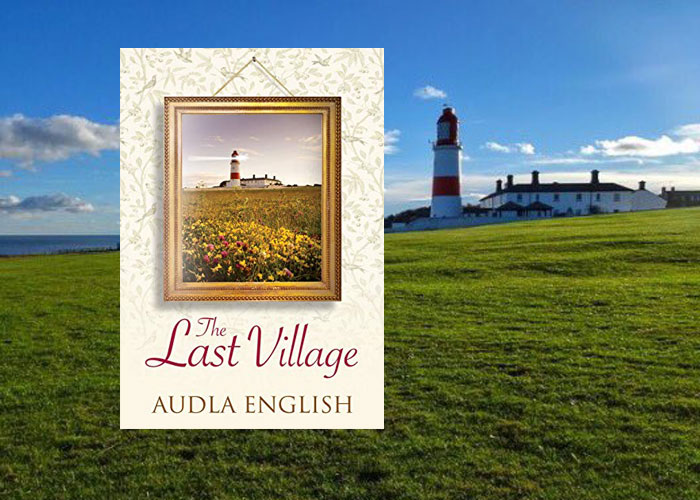 Why the North East setting….
I chose the location of the novel as I am from the North East and grew up only ten minutes away the coastal setting. I have always been fascinated by the fact that an entire village used to exist on the sparse empty piece of land next to Souter Lighthouse and I often wondered whatever became of the people who used to live here and what it must have been like to live there.
Souter Lighthouse..
I find it fascinating that in a stretch of less than one mile of South Tyneside coast there is a site of a demolished village, the world's first electric lighthouse, a hidden cave pub, the incomparable Marsden Rock, as well as a beautiful sandy beach and the North Sea.
Unspoilt beauty..
I feel very lucky that I am blessed to have these on my doorstep and visitors to the region often fall in love with the unspoilt beauty of the area paired with its industrial history of both mining and shipbuilding, two industries which have now sadly been lost to time. I chose to set the novel 'The Last Village' here as the setting also plays an integral part of the story and to show how the area has changed dramatically within the last few generations, this is reflected in the narration of the story which is between Lillian, the grandmother and Anna, the granddaughter.
The setting changing to London and Marbella for Anna the granddaughter, is to act as a contrast to the very different lifestyle that she has to that of her grandmother in the old village, but at the same time to highlight that both women experience the same feelings of love albeit in different eras.
Much of my research of the area came from growing up here and is in my blood whereas the historical aspects and recollections come from talking to those from past generations who also lived in the area. I have tried to evoke my love of the region in my writing and I am extremely proud of my Northern heritage, having been born in Sunderland, completing my studies at Newcastle University and to this day I still live in South Tyneside. I want to raise awareness of South Tyneside and the wider North East, as a place to visit and the gems that is has to offer. I think a lot of people will not realise that a community once existed on the open piece of land next to Souter Lighthouse and I think that this should be celebrated along with the area's natural beauty and heritage.
With many thanks to you Audla for this visit to the setting of your novel. Setting is a character as much as any other in her novel. A nod to the beauty now and to that of the past. A lovely mix!
Twitter: @AudlaE