Special Guests – Drinks in the Departure Lounge
Fictional characters can often be your best friends.They are mine. I've met several in this departure lounge in the Literary Travel Agency and I decided to invite some of my favourite characters right here for chocolates and champagne –  Where would you like to go and who would you like to go with?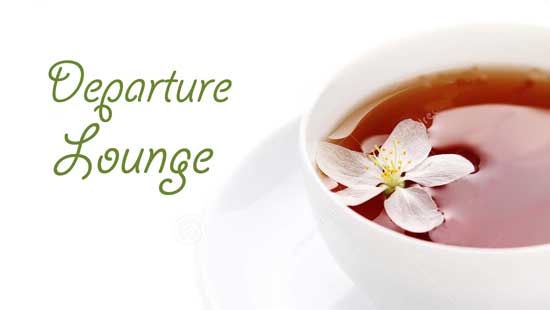 I've picked a few of my own here for a Cuppa and cake Special: in some romantic spots
Jimmy has a good heart. He lives with his father and looks after him whilst he follows his dreams of becoming a photographer. In the meantime, he dates a girl called Dolly and takes her to one of the nicest tea rooms in London. Then he meets his date at the Peter Pan statue in Kensington Gardens. A good guy, this Jimmy. Gets himself involved in a scrape or two but he's a good guy deep down and I'd like to spend a day in London with him
Ralph from this book is an interesting character. I'd love to meet him and spend a day in a romantic Scottish castle. The background to this story is royal and regal but Ralph's life is blighted by war and hardship. Star crossed lovers too. Think it would be rather nice to spend time dressed up to the nines, wandering around such regal settings on Ralph's arm. Drinking tea from a china cup and eating cake with a cake fork on a silver platter. Now that would be lovely.
Henri does a very romantic thing in this novel. He wants to speak to Anna but can't pluck up the courage so he takes one of her drawings she's left on the market stall and takes it to see if he can make a silk print from it and show her just how good her drawings are. Now if that's not a lovely gesture, I don't know what is. And he speaks French so that would be a plus point. He knows so much about the French Silk industry and I think that would make for a very interesting discussion. Not to mention the advantage of having holidays back in his home country…
This is a lovely story set in the even more lovely city of Prague – and I can't decide which of the three I'd like to spend it with but in this book I get to spend it with all three of them which is nice. And I get to eat Prague flavoured food and drink of the christmas market. Such a romantic and gothic city, it doesn't matter who you go with, you'll never forget your visit and it seems to be the city to sort out a relationship problem or two. It would be nice to meet all three of them and chat to them over a mulled wine I think. Yup, sounds good to me
Who would your fantasy fictional Departure Lounge guests be?
Susan Booktrailer