Novels in Translation – Johanna Gustawsson
Johanna Gustawsson – A Queen of French Thriller Noir
This Thursday I am celebrating a book in French that is in the process of being translated. It will be released next year in English after the word wizard that is David Warriner has done his magic.
Translator – DAVID WARRINER
Well I couldn't wait that long but  I will read the English version when it comes out. This is one of the reasons I wanted to learn a few languages  – so I could read some very  cool books that hopefully will be translated into English markets. This one will, and for that, be very very thankful.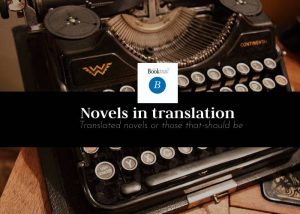 Why you need to read this author
French powerhouse in the literary world
Brilliant thrillers with hard hitting subjects
Personal family history in wartime merged into modern day thrillers
Locations include France and Sweden, London and more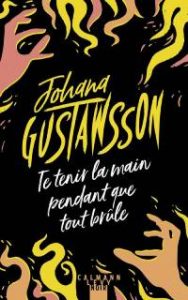 SETTING
The lake around which much of the novel is set in Lake Clarence in the heart of Mont-Tremblant Park in Quebec. Mont-Tremblant National Park is just beside the town of the same name. It's Quebec's oldest provincial park and is well known for the many summer and winter activities include cross-country skiing you can do there. The walks and trails are magnificent!
PLOT
2002 Lac Clarence, Canada– Maxine Grant is an inspector called to a horrific crime scene. She finds slaughter. The local school teacher has stabbed her husband to death.
1899- Paris
Lucienne is in denial, refusing to accept her daughters are dead, killed in a fire. In order to give herself some kind of hope, she joins a secret society where she hopes that black magic and spiritualism will help her cause.
1949 – Lac Clarence, Canada
Lina's mum works in a care home and forces her adolescent daughter to join her there. Lina however soon finds that there is a patient there who is about to turn everything upside down.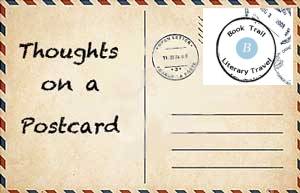 The novel starts with some opening! A retired school teacher has stabbed her husband to death. Then there's news of a house fire many years previous. Added to this a growing thread about the use of spiritualism and black magic and you have a Johanna Gustawsson thriller on your hands right there!
This is a  novel of three women and their destinies which are set not only to intermingle but to weave their way across the decades. The picture these threads creates is something quite wonderful and it's to Johanna's credit how it all comes together in the most surprising of ways. There\s a lovely nod to her previous novels as one of the characters from them has a role to play here too……I love it when authors allow their characters to wander in and out of their other novels.
The writing (in French)
The Johanna brand of sharp, crisp plot is here again. Written in the heart of these three women, the first person POV allows you to feel, hear and see the words of these characters as their stories unfold. A clever use of POV here. You learn so much about these three women and their hearts, their homes and the bond between them and their children. It's insightful, scary, chilling and you are very very close to the action. And the crime scenes – so beware.
I can't wait to read this in English. It will be the same novel but it will feel different. I don't read to compare but to read the same story twice, in a new way and with new feelings. I get something from the translation that I don't from the original and vice versa. That's why I am pleased there is now a concerted and growing effort to get translators named on novels. Johanna wrote this for French speaking readers, but David brings it to the English speaking world.
Why we need translated fiction
I always feel honoured to read a translation but the impatient side of me likes to read the original too.  I get a new insight into the language, the nuances of the source language and to see the bridge forming between the source and the target text.
It's a wonderful world to be in. To be fair, I will do anything to be able to read more books!
Lives: Sweden
Writes in: French
Translated into English by David Warriner