Travel to The Path to the Sea, Cornwall with Liz Fenwick
Travel to Cornwall with Liz Fenwick
Travel to The Path to the Sea, Cornwall with Liz Fenwick – When you want to have a good Cornish escape, you need to go via a Liz Fenwick. A writer so in love with the place, she calls it home and weaves it lovingly into each and every novel she writes. This time, we go to Cornwall but during the war years, and in a situation which would have consequences as far afield as Egypt and Moscow….
Your novel is so moving! What inspired you to write this?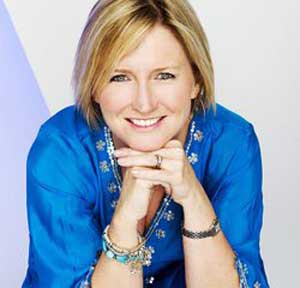 As with most story ideas it was a case of interesting shiny bits (translation all the things writers find interesting from snippets of conversation, myths, locations…) finding the right idea to pull them together. My mother in law died in 2003 and we inherited a notebook stuffed with newspaper cuttings. A quick glance revealed recipes so I pushed it onto a shelf in my kitchen. Years later a writer friend, Brigid Coady, pulled it off the shelf by accident and began to read. The notebook detailed every dinner or drinks party do that my mother-in-law ran during the 60s and 70s. It went through menus and guests list in detail and even noted her outfit. It was a window to another world. Brigid suggested I write the Cornish Supper Club and I just smiled. It wasn't right and I stored the detail away.
However….enter the husband….
However….. I had heard my husband speak of being in the kitchen when these parties were taking place and eagerly peering through the serving hatch waiting for leftovers of his favourites to come back (for the record, pigeon and pees and Sylvabella – a chocolate charlotte) I suddenly thought…what if a child witnesses something they didn't understand that altered their life. Now this fit with Porthpean House. This is a house that is used in the Richard Curtis film About Time. I was browsing the web as you do and saw that you could rent the house. Bingo. That was the missing piece…
The stories of three women intertwine across the years. Why did these relationships interest you?
I find families that function, but that don't quite work fascinating. People struggle to express love even when it is their driving force. It is a power for good but boy can it go wrong. In these three women I saw so many possibilities…so many loves. It allowed me to look at not just romantic love but maternal love, platonic love, love of country….
Tell us about the locations in the novel.
We go further afield than Cornwall! Ah, well as I mentioned above Porthpean House aka Boskenna in the novel. I think this is my absolute dream home. I view to die for, a library to live in and the sea on your door step. Because I have such a tight timeline for the book – four days in August both in 1962 and 2018, not much ground is covered just this breathtaking setting of Porthpean and its beach and the nearest headland. I rented the house for a week and didn't want to leave. The coastal path takes you to Charlestown where there are great restaurants and pubs and you feel like you are on the Poldark set (well, you are… as they used it!). The house looks out over St Austell Bay and to Gribben head which puts you in Du Maurier country.
Of course the story also takes you to Moscow and the Middle East but not in such detail…
How did you research the history and politics of the time?
That was fascinating. When I first conceived the book I planned it would be 1965 which I chose because of the music. But as I read around the early 60s I realised that August 1962 with the run up to the Cuban missile crisis was perfect. What sealed the year was the dates aligned…3 August 1962 was a Friday as was 2018. I also loved reading the newspapers of the time and listening to the music. 1962 was just on the cusp of when music took a big change.
Where did you go to find out about the role of women in the secret service?
I knew they did so it was a question of finding out more. Fate was kind. Several articles about other aspects of the Cold War appeared as I was beginning research about which referenced the roles of families and secretaries. It was a start then found people to chat to who shall remain nameless…
Would you have liked to have done that job do you think?
Definitely not although having lived in Moscow and other interesting places I could see how it could be done!!
Which of the three women can you most identify with do you think?
Probably Joan but my heart aches for Diana…
Tips for Visiting Cornwall in your novel ?
It is easy. Porthpean tucked as it is just outside St Austell which most people drive past. It has a gorgeous beach (with parking) and is a short walk to Charlestown (about a mile and the there more beautiful beaches along the way) for food and drink.
Twitter: @liz_fenwick?