Do you have an appetite for Philip Kazan's Florence?
Novels set in Florence – Literary Locations of Philip Kazan's Florence
I've recently read two of Philips Kazan's novels as I really wanted to get immersed in 15th Century Florence. I have had two of Kazan's novels on my TBR pile for as long as I can remember. Why had I not read them? Wrists have been slapped let me tell you. With two, such intense sounding reads; one focusing on art and the other on food, then I thought it would be good to do a dual booktrail to the same location seen through two very different viewpoints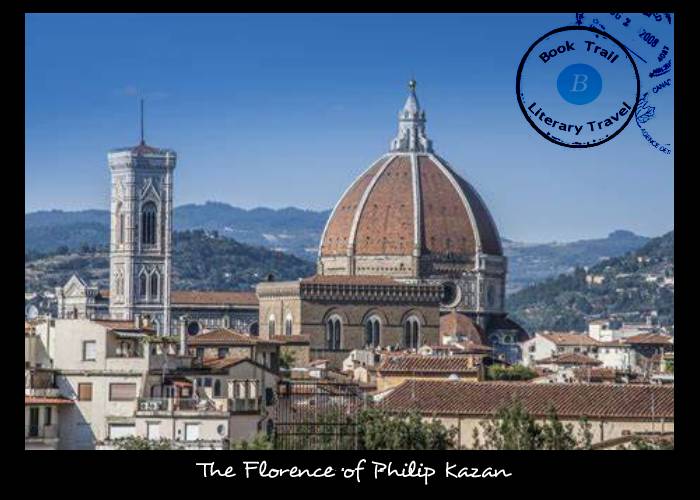 The first novel I picked was The Portrait of Souls. This was based on the real life artist of Fra Filippo Lippi. Filipps was an artist who lived at the time of the Renaissance. What we experience as a reader is the wonderful birth of the art of that period.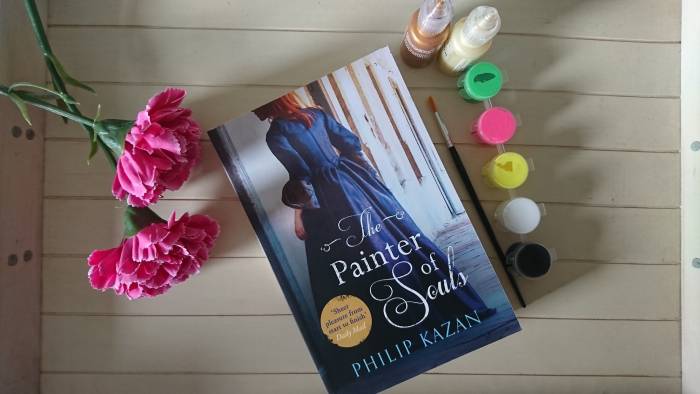 We meet Pippo as he was known when he was a small boy begging for food in the streets. His father dead and his mother ill, he has a bad start in life. Therefore, he struggles to survive. Not surprisingly, he has to live a life not unlike Charles Dicken's Oliver . Poverty and hunger force him to join a street gang to survive. He starts to draw however and captures street scenes. Due to this, he captures the attention of someone and fate places him in a Carmine as a friar. He continues to draw as art is his real passion.
The story follows his development as he becomes more accomplished and revered…..
What I loved about this part of the novel – finding out how he drew – was the fact that paper as we know it today has still not been invented so he drew on anything he could get his hands on. Artists often painted on walls for example so the process of seeing his create his art is very unique. Once again, he captures the attention of someone who will change his life, but this time it's a famous painter by the name of Masaccio. Massacio is merely the first of a line of renaissance painters including Donatello and Medici.
The art world is brought to life and contrasts well with the dirt and poverty of the streets at that time. It was more a recreation of the time and place rather than the artistry and the colour palettes. I imagined I would be able to smell the paint and feel the sweep of the brush but it wasn't as vividly drawn as this. It's a relatively short novel and I would have liked even more description of the brush strokes etc if I'm honest.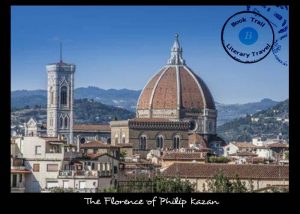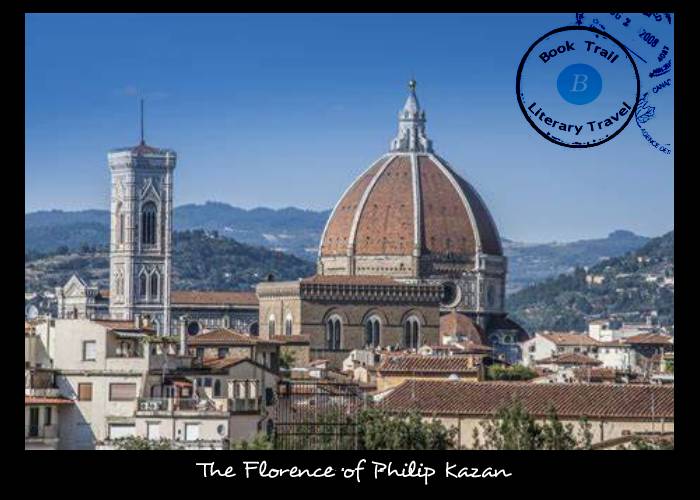 I admire how the author has looked at a real life artist and has reimagined his life. There are lots of artistic references and nods to other real life figures so the scene is set for your imagination to fill in the rest.
First in the series about this painter so well worth a read as I am definitely going to read the others.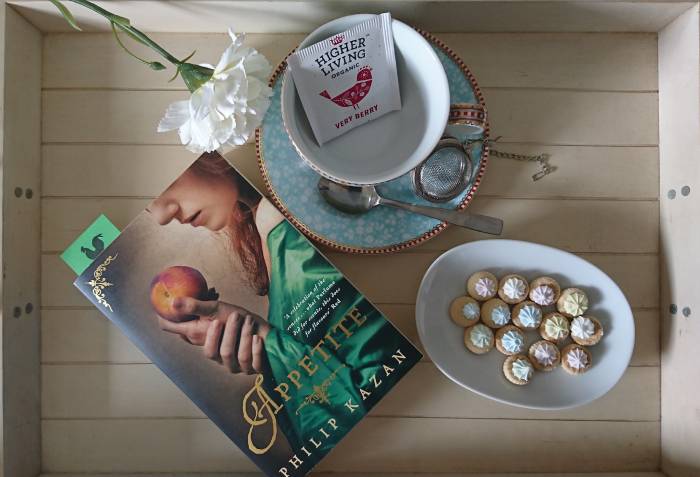 From art, I moved on to the novel APPETITE which is set, not surprisingly in the world of food and drink. Hungry for more?
When you read this book, whatever you do, make sure you have eaten before and have some snacks to hand as, by gum, you are going to need them. This book is full of descriptions of food, but the aromas and taste sensations more than anything. It's akin to the book Perfume and if they ever invent scratch and sniff book, then this is going to be one of the first to be printed in this format.
This line sums this book up:
"'The world reveals itself most truly through our senses' …"
Despite being a bit disturbed as to how many things Nino, the main character in the novel, licks, and what he licks, this book is actually quite remarkable. This boy has a special sense, he has a heightened sensitivity to his palette or something as he sees flavours like you and I see colours. He appreciates the taste of weather, air, seasons….things we never think of as having a taste. Taste is his way of accessing the world around him and trying to better understand it and find his way.
This is a booktrail of your tastebuds and oh the colours, the aromas, the tastes and the textures. This is a work of art quite frankly and I was mesmerized despite drooling throughout. Not sure I would have eaten everything in Renaissance Florence though, but some things sound better on paper than  on your plate I guess.
I hunted around in the small, chaotic niche where the artists kept their food and discovered a dusty flask of olive oil. Sniffing it dubiously, I found it was quite fresh: the dark green oil from the hills behind Arezzo.
What really comes alive in this novel is the Florence of that time. The markets with their chatter and hustle and bustle. The streets with the traders taking their carts to market, the kitchens of houses large and small….
Nino's talent and a bit and luck take him to the kitchens of the Medicis and even the Borgias in Rome. I enjoyed reading about not just the food but the background of the intrigues and political plots that were rife at the time.
There is a tie into Portrait of Souls as the main character Fillip Lippi is the half brother of Nino's mother. Lippi is motioned quite a lot and it helps build a great picture of Florence of that time, this family and of the two books together.
Two books that awaken and quite frankly accentuate the senses in ways I did not expect. I am now hungry and in the need of some art.
Enjoy and savour!
Susan
The author is not on social media