The Painter of Souls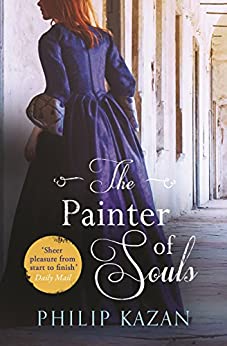 Why a Booktrail?
1469: Be guided through Renaissance Florence via its art….
What you need to know before your trail
Beauty can be a gift…or a wicked temptation…
So it is for Filippo Lippi, growing up in Renaissance Florence. He has a talent – not only can he see the beauty in everything, he can capture it, paint it. But while beauty can seduce you, and art can transport you – it cannot always feed you or protect you.
To survive, Filippo di Tommaso Lippi, street urchin, forger, drinker, seducer of nuns must become Fra Fra Filippo Lippi – Carmelite friar, man of God. Yet at the same time he is Lippo Lippi, creator of some the most radiantly beautiful paintings, Botticelli's teacher, Medici's confidante.
So who is he really – lover, believer, father, teacher, artist? Which man? Which life? Is anything true except the paintings?
Travel Guide
Discover the art of Florence with Philip Kazan
This is a tour of Florence for art lovers and even those of you who might not think art is for them.  You are immersed into Renaissance Florence and we meet the real life artist in the figure of Fra Filippo Lippi.
Fra Filippo Lippi becomes a  friar but he is really, at heart, an excellent painter. He starts his life as a street urchin and remains one in his priorities and way of thinking meaning that he is not always aligned with the church.
Most of the novel takes place inside the Carmelite convent where the monks and friars pray and live.  The streets of the city are one hug playint ground  of the destitute and lawless.
There is a great art based booktrail to be enjoyed here.
BookTrail Boarding Pass: The Painter of Souls
Destination/location: Florence  Author/guide: Philip Kazan   Departure Time: 1469
Back to Results