Literary Locations of Bella Ellis
Yorkshire is Bronte Country
Bella Ellis aka Rowan Coleman has done something very clever indeed. She's chosen to set her new series of books in such a familiar literary setting – but she's made it her own and crafted a whole new way of visiting that location. OF course, I'm talking about Bronte Country aka Haworth in Yorkshire. A place interlinked with the Bronte sisters and their novels.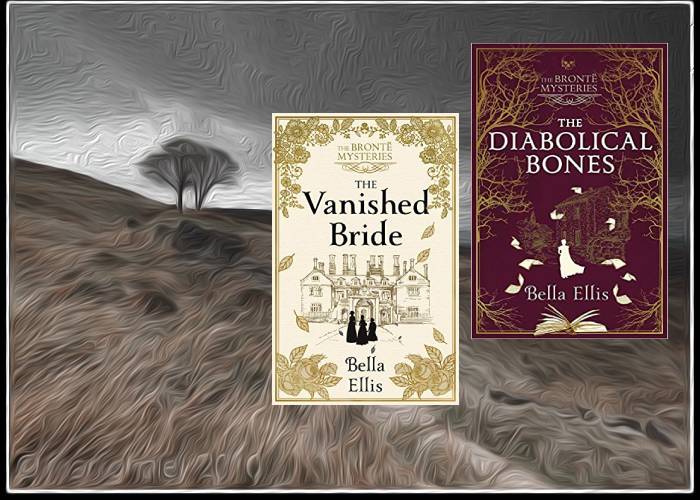 The premise of this series is great. Imagine if such iconic authors were private investigators. Well, it's not too far from the truth as Charlotte, Emily and Anne were partial to a bit of a mystery. You only have to read any one of their novels to see that! The Bronte mysteries take place before they published their novels and there's some  delicious and clever foreshadowing of their future famous works.
Book 1 – The Vanished Bride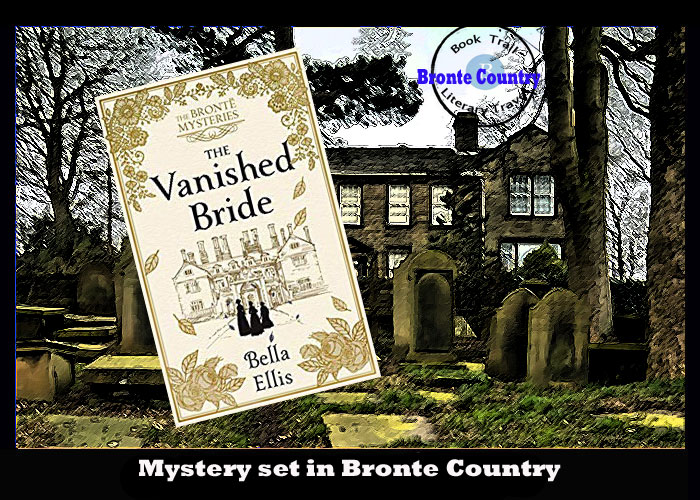 It's set in Yorkshire, at their house in Haworth (now the Bronte Parsonage of course) and it would be perfect for a booktrail! This first book looks at the mystery of a young, missing wife who has disappeared under gruesome circumstances. Enter the "lady detectors" as they try and find out what happened. This was not a time where women could choose their own path in life so they are thwarted and discouraged at every turn.
Just look where they lived though – this is the heart of the Bronte story…..
This museum is simply amazing and I'm happy to say I have been here several times as there is no better feeling than standing in the very room where Jane Eyre and other characters came to life.
Bella has captured the true magic of this place and to visit it, before the sisters even became famous authors is a treat in itself.
The novel captures the magic and wonder of the Yorkshire landscape, the rolling hills, mist, mystery and intrigue.
The famous faces of the sister themselves isn't far away….
The new novel The Diabolical Bones takes us back to Haworth and the setting of Wuthering Heights in particular.
Ponden Hall is said to be Emily Brontë's inspiration for the home of the Earnshaw family in Wuthering Heights, and it's home to the scandalous and brutish Bradshaw family in this novel.
Imagine walking down this very street, dressed in your very best crinoline on your way to jump into the horse and cart on the way to Wuthering Heights or Thornfield Hall…..
Enjoy visiting the wonderful world of the Bronte sisters – through their own novels and the ones from Bella Ellis where they are the characters themselves…
Twitter: @brontemysteries