The Diabolical Bones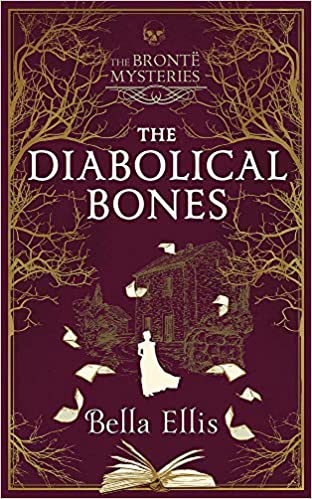 Why a Booktrail?
1845: Haworth is in the grip of a freezing winter.
What you need to know before your trail
Charlotte, Emily and Anne Brontë are rather losing interest in detecting until they hear of a shocking discovery: the bones of a child have been found interred within the walls of a local house, Top Withens Hall, home to the scandalous and brutish Bradshaw family.
When the sisters set off to find out more, they are confronted with an increasingly complex and sinister case, which leads them into the dark world of orphanages, and onto the trail of other lost, and likely murdered children. After another local boy goes missing, Charlotte, Emily and Anne vow to find him before it's too late.
But in order to do so, they must face their most despicable and wicked adversary yet – one that would not hesitate to cause them the gravest of harm.
Locations
Reset
England - Yorkshire - Haworth
Travel Guide
Booktrail a visit to the Bronte Parsonage
Imagine a world where the Bronte sisters were detectives?
We go back to Haworth and visit all the real locations which became settings in their novels or at least inspired them. Be sure to visit the Parsonage which was where the sisters and their family actually lived.
"Charlotte could not conceive of a place more beautiful than Haworth and the surrounding countryside in the spring."
"The trees were heavy with blossom, the moors green and fecund with new heather, still tender and soft underfoot, dotted with the little white clouds of cotton grass that danced in the brisk breeze."
BookTrail Boarding Pass: The Diabolical Bones
Destination/location: Haworth  Author/guide: Bella Ellis Departure Time: 1885
Back to Results