Red Monarch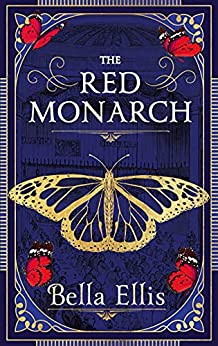 Why a Booktrail?
The Bronte sisters head to London
What you need to know before your trail
Lydia has eloped with a young actor, Harry Roxby, and following her disinheritance, the couple been living in poverty in London. Harry has become embroiled with a criminal gang and is in terrible danger after allegedly losing something very valuable that he was meant to deliver to their leader. The desperate and heavily pregnant Lydia has a week to return what her husband supposedly stole, or he will be killed. She knows there are few people who she can turn to in this time of need, but the sisters agree to help Lydia, beginning a race against time to save Harry's life.
In doing so, our intrepid sisters come face to face with a terrifying adversary whom even the toughest of the slum-dwellers are afraid of . . . The Red Monarch.
Travel Guide
Booktrail it from Yorkshire to London with the Bronte Sisters
The sisters leave their lovely and stunning Yorkshire moors to head to London to save the mistress of their drunken brother Branwell.
London is a sharp contrast to Yorkshire and the language in the novel shows the sisters opinion of London. It's a bit of a culture shock to say the least!
"The city was a beast, a living creature that, although it was made of many individual organisms, existed as one great living, breathing animals with its own intent."
"The stink of the city was at once apparent: an acrid concoction of all that is unhealthy, every possible by-product of animal and human life that had been strewn about to rot and ferment…."
However the reality of Haworth is also exposed:
Coming from Haworth, they were no strangers to filth or the stench of industry and close living. Indeed on any given day, a person had to watch where they trod on the steep incline that was Main Street for fear of treading in something unmentionable."
BookTrail Boarding Pass: Red Monarch
Destination/location: Yorkshire, London Author/guide:  Bella Ellis  Departure Time: 2000s
Back to Results